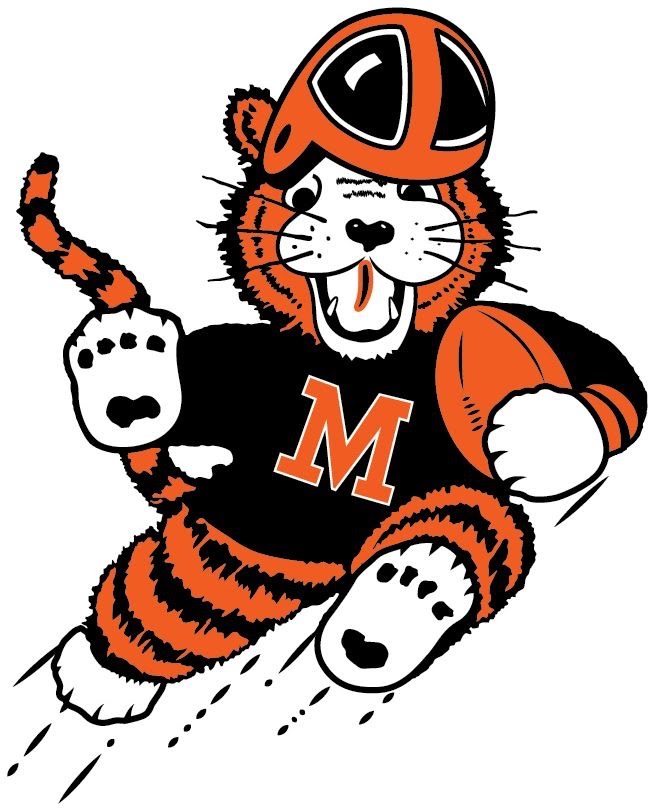 2023 Booster Club Report – Week 1 – Post-Valdosta
Massillon (1-0) overcame a 14-0 deficit last Friday and defeated Valdosta, Georgia (0-1), 28-17.  This week the Tigers face Canton GlenOak (1-0) in the 19th renewal of this local rivalry.  Massillon defeated the Eagles last year 35-7 and leads the overall series, 14-4.
At halftime of the Valdosta game, the 2023 inductees for the Tiger Football Hall of Fame and the Massillon Wall of Champions  were introduced.  They include:
Arvine "Tink" Ulrich – First Booster Club President, Hall of Fame
Gary Vogt – Past Booster Club President and current Club Historian, Hall of Fame
Larry Larsuel – Football player, Hall of Fame
Devin Smith – Football player, Hall of Fame
Ron Ertle – Football player, Hall of Fame
Rick Spielman – Football player, former general manager of the Minnesota Vikings, Wall of Champions
Other scores:
7th Grade (1-0): Defeated Akron Ellet, 20-0.  This week they defeated GlenOak, 20-6.
8th Grade (1-0): Defeated Akron Ellet, 12-8.  Plays home to GlenOak on Wednesday, August 23, at 6:00 pm.
Freshmen (1-0): Defeated Lakewood St. Edward, 34-0.  Plays at GlenOak on Thursday, August 24, at 6:00 pm.  Against St. Eds the freshmen rolled up over 250 yards of offense in the first half, leading 21-0.  The Eagles never penetrated beyond the Massillon 45 yard line throughout the game.
Junior Varsity (0-1): Lost to Lakewood St. Edward, 21-7, in an evenly played game.  Plays home vs. GlenOak on Saturday, August 26, at 10:00 am.
Review of the Valdosta game
"It was an historic game," said Head Coach Nate Moore.  "Win 933.  Historic win.  Fifty years in the making.  So proud of our kids."  Moore was also appreciated the support of the Massillon crowd.  "You guys were phenomenal," he said.  "It gave us an advantage.  Our guys could feel the energy."
Valdosta struck early with a long run, followed by a touchdown a few plays later, off a formation that hadn't been shown during the pre-season.  But the defense immediately made the proper adjustments and held the Wildcats to a mere 40 yards on the ground the rest of the night.  "The defense did a great job adjusting to the unbalanced looks," said Moore.  "We want to close the gaps and build a wall.  We had lots of guys running to the ball.
Offensively, Moore said the Tigers' first drive was looking good until they were flagged with a chop block at the Valdosta 33 that set them back.  Eventually, they were forced to punt.  But in the long run Massillon just made more plays.  More than Valdosta.  "Our kids played with great effort," he said.  "Against good teams you need to make the plays."  Meanwhile, after the Wildcats' first two scores on back-to-back possessions they appeared to wane on defense and the players just started running after the ball rather than playing good assignment football.
Moore also singled out the specialty teams.  Good kicks and coverage in kickoffs.
Statistically, Daone Owens' 241 yards rushing in a single game ranks 10th all-time among all players.  The mark also the most ever gained by a Massillon quarterback in a single game.  His 18.5 yards per carry ranks second all-time among all players.
The guest players were offensive lineman Sam Snodgrass and safety Ryan Page.  "We were very proud of playing in that game," said Snodgrass.  "We started out slow (negative 13 yards rushing in the first half).  We didn't plan on that happening.  I challenged our offensive line."  The Tigers ended up rushing for 361 yards the rest of the way.
"We plan on starting out strong the rest of the year," added Page.  It was such an historic game and an honor to play in it."  Both Page and Snodgrass agreed that near the end of the second quarter Valdosta appeared gassed and the game started to turn in the Tigers' favor.
Statistics leaders:
Da'one Owens: 5 of 10 passing for 59 yards, 0 interceptions and 0 touchdowns; 13 carries for 241 yards (18.5) and 2 touchdowns
Jalen Slaughter: 4 of 9 passing for 25 yards, 0 interceptions and 0 touchdowns
Dorian Pringle: 13 carries for 65 yards (5.0); 2 touchdowns; 5.0 tackle points; 1 sack
Kyler Wiggins: 4 receptions for 56 yards, 0 touchdowns
Ja'Meir Gamble: 3 receptions for 29 yards, 0 touchdowns
Ryan Page: 4.0 tackle points
Zach Liebler: 4.0 tackle points
Vito McConnell: 1 pass interception returned for 16 yards
Team offense: 43 carries for 348 yards (8.1)
Canton GlenOak Scouting Report
GlenOak features two outstanding athletes in the Burt brothers.  Senior Avantae Burt (5′-9″, 170) starts at wide receiver, but will also play some running back.  Junior Adrion Burt (6′-1″, 190) starts at outside linebacker and backs up at quarterback, from where he will mostly run the ball.  Last year Avantae was the starting running back and he carried the ball 17 times for 21 yards.  Adrion started at quarterback and completed 3 of 7 passes for 31 yards and was sacked four times.  Shortly after he was replaced and moved to another position.
This year's starting quarterback is senior Cole Anderson (6′-0″, 165), who is the better thrower of the two.  The starting running back is Jamar Johnson (5′-11″, 200).  He is physical and has good speed.  Avantae Burt is the best wide receiver and GlenOak is most effective when the ball is in his hands.  Also, keep an eye on speedy wide receiver Katour Ashcraft (6′-2″, 180).  The offensive line is on the smaller side and averages 6′-0″, 238.
Scheme-wise, some of the things they do resemble the Tigers.  Yet, they do add a few wrinkles, using the tight end more and utilizing some pistol formations.
Defensively, the 3-man front lacks size, averaging 6′-1″, 224.  The best player in this group is nose tackle, 2-way player Magueyal (5′-10″, 240), who comes off the ball well.  Cornerback Brailon Wilcox (5′-9″, 160) leads the secondary.  He has good speed and can close the gap on coverage.
2023 Massillon Tiger Captains

Go Tigers!