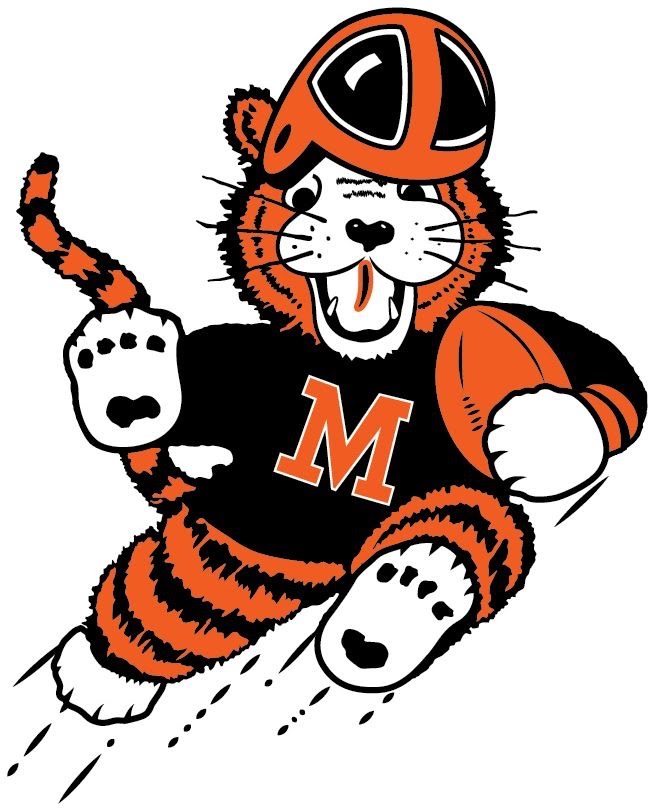 Chris Easterling, The Independent
Pickerington Central football pulls away from Massillon in battle of state runners-up
MASSILLON – No football teams in Ohio may better understand the need to not overreact to opening night than the two teams that squared off on Friday night at Paul Brown Tiger Stadium.
Between Massillon and Pickerington Central, the teams had made a combined nine state semifinals and six title games over the last five years. That includes both teams reaching their respective championship games a year ago, the former in Division II and the latter in Division I.
So as both teams walked off the field after Pickerington Central's 26-7 win, there was a sense of perspective from both sides. That perspective was simple: It's not just about Week 1; it's about 15 weeks.
"It's just got to be process-driven" said Massillon coach Nate Moore, whose team was tied at 7-7 midway through the second quarter. "We're a process-driven program. We prefer to have positive outcomes at the end of games, but we're worried about the process. We have to move on from this fast. We want to have the best practice we've ever had on Monday."
The words spoken by the orange-and-black clad Tigers was really no different from those spoken by the purple-and-white clad Tigers. That's even after Pickerington Central ended the game on a 19-0 run and finished with a 343-135 edge in total yards.
Tyler Gillison, who gave Pickerington Central a 7-0 lead on a 20-yard touchdown catch on fourth down late in the first quarter, may have summed it up best. For the victors, it's not about winning a game in Stark County in August, but winning one here in December.
"It gets us ready for the playoffs," said Gillison, who had a key fumble recovery early in the fourth quarter as well. "Our first four games this year, they're really going to test us this year. It's just going to get us ready for the playoffs."
For Massillon, the challenge was two-fold. Part of it was playing an ultra-talented Pickerington Central team that has at least a half-dozen Division I college recruits.
The other part was essentially breaking in 18 new starters on either side of the ball. Yet, for all of that relative inexperience, it was just a handful of plays on either side of the ball that separated it from a different outcome.
That was especially true of Massillon's defense. It came up with a huge goal-line stand in the second quarter and, despite allowing 178 rushing yards to Orlando Kamara, limited Pickerington Central to just 2-of-12 on third-down conversions.
On offense, Massillon reached the other side of the 50 four times during the course of the evening. Its downfall proved to be a pair of fumbles lost, which led to 10 Pickerington Central points.
Massillon also was dropped for a safety on the second play after it stopped Pickerington Central at the goal line. That provided a 9-7 lead with 6:18 left in the first half.
"Our kids played hard, on both sides of the ball," said Moore, whose team tied the game at 7-7 on Willtrell Hartson's 1-yard run 59 seconds into the second quarter. "Our kids played hard. There's some hitting going on out there, some great solo tackles. … A lot of flashes of really good football. Just not enough."
Both teams started new quarterbacks: Darrius McElroy for Massillon and Braden Mantooth for Pickerington Central. McElroy provided some effective yards on the ground, netting 25 rushing yards despite having to handle multiple tough snaps.
Mantooth, meanwhile, threw for a pair of touchdowns as part of his 104-yard passing night. His 26-yard strike to Kobi Gorman on the final play of the third quarter opened up a 16-7 lead.
Mantooth also added a 1-yard fourth-quarter run. He ran for 27 yards.
"I felt really confident with him," Pickerington Central coach Jay Sharrett said. "… In high school football, we didn't fumble any quarterback-center exchanges. You take them for granted, but when you're in a hard-hitting game like this, that's the No. 1 thing. He made some good checks at the line and we're 1-0."
One game. One win for one team, one loss for the other. For both, though, nothing more and nothing less.
Reach Chris at chris.easterling@indeonline.com.
On Twitter: @ceasterlingINDE