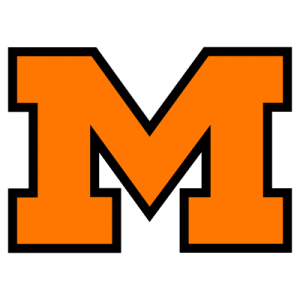 Massillon owns three consecutive regional playoff championships following last Friday's huge win over Akron Hoban.  A second straight trip to the state finals, a fifth all-time, is now on the table, if they can get by Avon this week.   Hoban had captured the last two Division 2 state titles, following back-to-back state crowns in Division 3.  In addition, they have won 44 of their last 48 games and defeated every public school opponent since 2013.  The win revenges last year's loss to the Knights in the state finals.
The Booster Club is sponsoring a bus to the Avon game, which will leave at 4:30 pm from the K-Mart parking lot.  The cost is $20.00.  Tickets can be purchased at Keller's Office Furniture.
Tiger fans are invited to attend team practice on Thanksgiving morning at the Indoor Facility from 9:30 to 10:45 am.  Attendees are advised to stand on the east sidelines and not interact with the players until after practice.
The guest players at the Booster Club were defensive lineman Manny McElroy and outside linebacker Preston Hodges.  "It meant a lot to our seniors," said McElroy about the victory over Hoban.  "We had to get back at them.  We went out and played our game.  Our defense played super good."  "Every team that's left is really good," added Hodges.  "It's (Avon) another team on the warpath.  We just need to play our game."
The victory over Hoban required outstanding effort in all three phases of the game: offense, defense and special  teams.  With both teams struggling to move the ball in the second half, Magnus Haines kept the Knights bottled up in their half of the field with booming punts of 42, 45, 51 and 45 yards.  "It was a punting battle in the second half," said head coach Nate Moore.  "Two  great defenses."  At the end of the first half Alex Bauer nailed a 31-yard field goal for what proved to be the game-winner.  "It was a big-time field goal," said Moore.  "The deciding points."
Offensively, the passing game was reduced owing to Hoban's multiple coverages.  In fact, Jayden Ballard was double-teamed all night and failed to catch a pass.  However, quarterback Aidan Longswell did manage to connect with Andrew Wilson-Lamp for a 53-yard touchdown pass to give the Tigers an early lead.  So it was the the running game that saw most of the action, with Terrance Keyes and Zion Phifer combining for 150 yards on 35 carries.  That phase also set up a 9-yard touchdown pass from Longwell to Phifer later in the first quarter.  "There were no explosive runs," said Moore.  "But we had some really nice runs."
Defensively, Massillon held the Knights to their lowest scoring and yardage output of the season, as they gained just 123 yards on the ground and 276 overall.  All-Ohio running back Deamonte Trayanum, who appeared healthy enough to contribute, was held to just 79 yards in 18 carries, with 14 yards being his longest run of the night.  All-District back Victor Dawson managed just 20 yards.  Little was gained up the middle owing to the strength of the Tiger front-7.  Safety Luke Murphy led the Tigers in tackles with seven solos and four assists.  But Isaiah Roberson had his best outing of the season with six solo tackles, one assist and two pass breakups.
Avon, a 20-3 winner over league rival Avon Lake last week, enters the fray at Byers Field undefeated, but has been hit with a rash of injuries of late.  The two have faced off several times recently in pre-season scrimmages, but this is the first time they will play for real.  Last August the orange and black had their way up in Avon, but this is not the same team.  Gone are the starting quarterback, the backup quarterback and both offense tackles.  Traditionally a passing team, the Eagles now rely on the run to move the ball.
Their season so far:
Avon Lake (D2) (11-2): 13-12
Lorain (D1) (6-4): 52-28
Lakewood (D2) (1-9): 33-13
Berea Midpark (D1) (4-6): 49-13
Grafton Midview (D2) (5-5): 56-0
Westlake (D2) (0-10): 62-0
North Olmsted (D2) (4-6): 38-7
North Ridgeville (D2) (3-7): 48-13
Olmsted Falls (D2) (7-4): 24-14
Amherst (D2) (7-3): 49-21
Wooster (P.O.) (7-4): 33-13
Benedictine (P.O.) (10-2): 49-28
Avon Lake (P.O.) (11-2): 20-3
Avon has some very good football players,  but none the caliber of what the Tigers faced last week against Hoban.  For certain, injuries have had something to with that.  With the passing game hampered, the Eagles have supplemented the attack with runs from the wildcat formation, utilizing Danny Zeh, a 5′-11″, 208 lb. senior, and Joey Lance, a 5′-11″, 177 lb. senior.  When they do go to the air, it's 5′-8″, 133 lb. sophomore Chase Myers at the helm.  Defensively, their base look is an odd stack (3-3) with a 2-high, cover-4.  They will also play some even front.
See you in Parma.  Come early since it's Black Friday and parking at the mall will be limited.  Go Tigers.