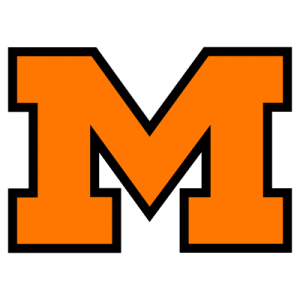 Massillon extended its regular season winning streak to 21 with a 24-14 victory over previously once-beaten Canton McKinley.  The current streak now ranks 4th all-time, tied with a mark fashioned by Paul Brown in 1935-37.  After Brown's streak was broken by New Castle, PA, in a 7-0 loss, Brown in combination with successor Bud Houghton went on to win the next 38 games, which stands as the current record.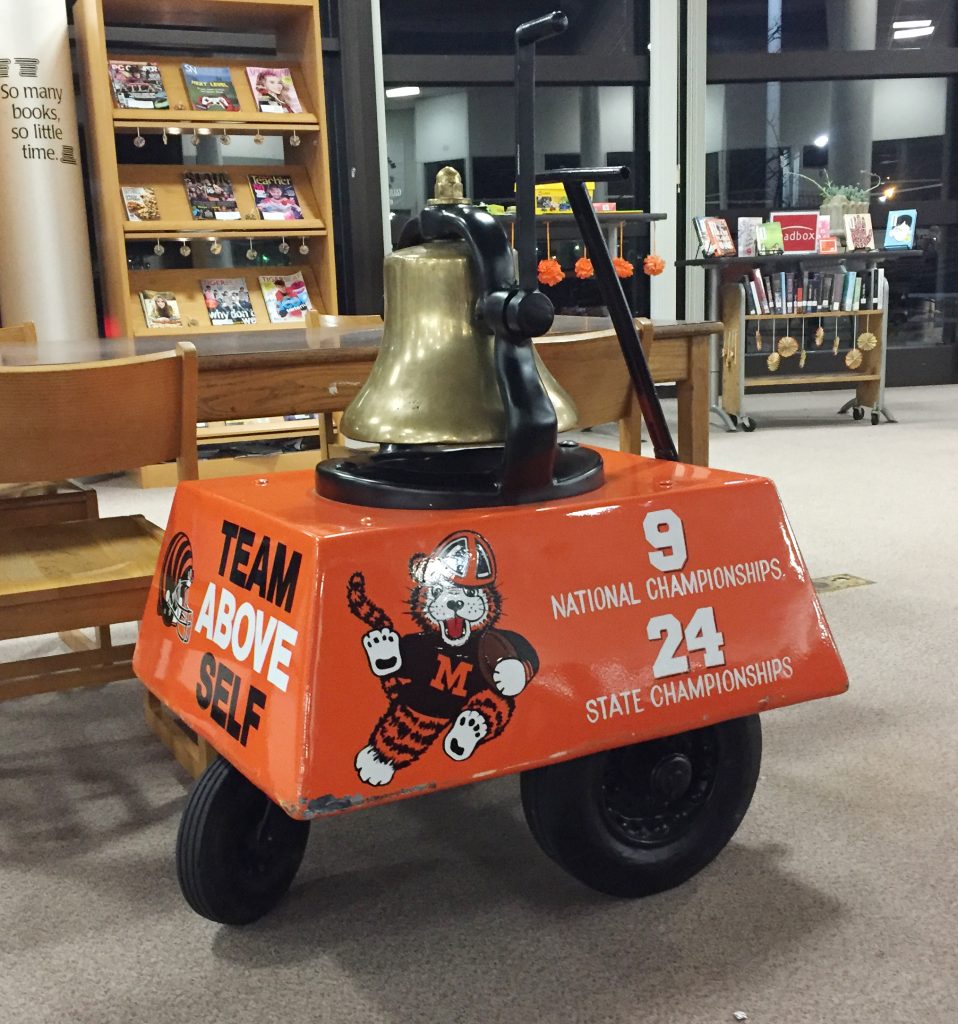 The win in Massillon-McKinley Game No. 130, which was also all-time Tiger win No. 895, pushed the series to 72 wins, 53 losses and 5 ties, in favor of the Tigers.  Massillon has now won four straight games and 8 of the last 9.  The Tigers also fashioned back-to-back undefeated seasons for the first time since 1965, under legendary coach Earl Bruce.
Massillon, in competition with the City of Canton, won the Stark County Hunger Task Force Food Drive for the second year in a row.  Massillon collected 49,267 pounds of food to Canton's 36,563.  Thanks to everyone who contributed.
The entire varsity football team was on hand to greet the Booster Club members upon arrival at the weekly meeting.  Following a post-practice pizza party, the players continued celebrating the achievement of a 3.37 first quarter grade point average, this time with the Booster Club.  "We have a damn good football team," beamed Head Coach Nate Moore.  "And we're proud of that.  But we also have great student athletes."
Moore then turned his attention to the victory over McKinley.  "I'm proud of our kids," he said.  "It was a hard fought win.  I thought our defense played really well.  They were a really good football team.  They were big.  We had great pursuit all day."
Several big efforts keyed the win, including:
The Tigers had a balanced offensive attack, with 192 yards rushing and 206 yards passing.
Running backs Terrance Keyes and Zion Phifer combined for 187 rushing yards.
On a 3rd quarter play, Center Cole Jones completely destroyed the Bulldog nose tackle, springing Keyes through the middle of the line for a 63-yard score.
Quarterback Aidan Longwell completed 17 of 26 passes and hit two touchdowns, including a game-breaking 79-yarder to Jayden Ballard at the end.
Massillon never punted.
Kicker Alex Bauer battled a swirling wind and booted a 35-yard field goal, which was instrumental in putting Massillon in position to win at the end.
Kicker Magnus Haines placed three of five kickoffs in the end zone.  The other two McKinley drives following kickoffs started inside the 20.
McKinley's average starting field position on all possessions was the 22 yard line.
The Tigers gave up just three long plays all day against an offense that was averaging nearly nine yard a play during the season.
McKinley converted just 3 of 11 3rd down attempts, whereas the Tigers converted 6 of 11.
The Bulldogs' quarterback, a dangerous runner with a 9+ yards per carry average was held to just 20 yards on 11 carries.
Caiden Woullard and Robbie Page each recorded seven tackle points.  Woullard also had three tackles for loss and a quarterback sack.
Andrew Wilson-Lamp broke up a late-game, 4th down pass in the end zone to keep McKinley from regaining the lead.
Regarding that Lamp pass breakup, McKinley faced a 4th and 4 at the Massillon 17 yard line.  They lined up with a tight end on the right and a pair of receivers on the left and upon the snap all three headed for the end zone.  Although the wide receiver was covered up by Lamp, the slot receiver was open due to the Tiger safety stumbling and the tight end was uncovered on the right.  From the sidelines it looked extremely dire, according to Moore.  For if the pass was caught the Tigers would need to score with little time remaining in order to pull out the victory.  The Bulldog quarterback locked onto the open slot receiver and it looked like a sure touchdown.  But Lamp reacted immediately, leaving his man and racing to the ball, tipping it away from the receiver just at it reached his hands, thereby saving the day.  It was surely the play of the game.  "It has to be one of the most legendary plays in the series," said Moore afterwards.
Prior to the long TD pass to Ballard at the end, Moore called time out to discuss the play with his coaches.  "There were not a lot of good options," he stated, feeling that the odds were against picking up a first down.  "Why not take a shot," he decided, prodded by quarterback coach Jarrett Troxler.  "It's a really good call based on personnel matchups.  It wasn't an oddball call."  And Longwell put it right on the money.  With a half step on the defender, Ballard finger-caught the ball, avoided a stumble and ran the final 30 yards untouched for a touchdown, to the delight of over 6,000 Tiger fans.
This Friday marks the beginning of the 5-week state playoffs.  In a first-round matchup, Region 5, No. 1 seed Massillon will host No. 8 seed Warren Harding in a 7:00 pm start.  The Warriors lost to the Tigers in Week 3 of the regular season 49-7 and hope to turn it around in this second meeting.  In that first encounter, the Tigers overcame a sluggish start to open a 28-7 halftime lead and were comfortably ahead 42-7 at the end of three.  Massillon rolled up 420 yards of offense to Harding's 164 by game's end.  The Tigers led in first downs 19-7.  Terrance Keyes rushed for 98 yards and scored once, while Aidan Longwell hit 15 of 20 passes for 200 yards and two touchdowns.  Warren's only bright spot was 13 of 28 passing for 94 yards, including a 35-pass TD pass in the first quarter to lead 7-0.
"No one player stands out," said Moore.  "But they have good players."  Their base defense is 3-3, with some even.  But they struggle against good teams in this area.  As a result, Warren's coach has shifted some players around since that earlier game.  The strong-side linebacker has been moved to nose tackle, replaced by the middle linebacker, who was replaced by a defensive lineman.  They are good on special teams, with a fine punter and kicker.  But watch for some crazy stuff on kickoffs.
Warren has a 7-3 record with losses to Canton McKinley (32-27), Massillon (49-7) and Akron St. Vincent (42-37).  They have yet to beat a team with a winning record, but came out on top against 5-5 Austintown Fitch (10-7).
Go Tigers.