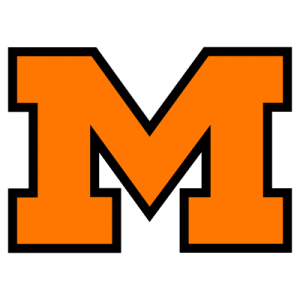 Massillon extended its regular season winning streak last Friday to 19 with a 49-24 victory over Barberton.  It was all-time win No. 893.
Scores from last week:
Varsity defeated Barberton, 49-24
Junior Varsity lost to Barberton, 34-7
Freshmen lost to Barterton, 22-16
8th Grade defeated Jennings Middle School (Akron), 41-8, finishing the season with a record of 5-1-1
7th Grade defeated Perry Middle School, 44-24, finishing the season with a record of 7-1
Massillon is once again participating in the Stark County Hunger Task Force Food Drive in competition with Canton.  Canned food is accepted and every dollar donated is equated to seven pounds of food.  Donations can be brought to the Monday Booster Club meeting or the Tuesday Touchdown Club.  Or you can contact Nick Pribich at pribich@att.net or Mary Lou Wilton at marylouanddon24@gmailcom.  Last year the Tiger Nation bested the Bulldogs in this great event for the first time.
Massillon and Louisville are holding a contest in conjunction Goodwill Industries to see which community can collect the most donated clothing.  Massillon's bin is located in the upper west parking lot of the stadium.  The most weight collected wins the contest.
The Massillon-McKinley Blood Drive will be held at the Massillon Rec Center on Monday from 12:00 noon to 7:00 pm.
A good crowd was again in attendance at the Booster Club meeting to hear head Coach Nate Moore review last week's victory over Barberton and discuss this week's opponent, Louisville.  In spite of giving up 24 points to the Magics, the highest of the season, the coaches still felt that it was a very good performance by the defense.  Barberton did drive the ball early for a field goal and then scored a passing touchdown off a missed tackle at midfield.  But second offensive TD came late in the game against the backups.  In between, the Magics returned a pass interception for a score.  Meanwhile, folllowing a punt in the first series, the Tigers scored touchdowns on six of their next seven possessions to essentially salt the game away by early in the fourth quarter.  Leading the offense was running back Terrance Keyes, wno carried the ball 30 times for 255 yards and scored five touchdowns.  The 255 yards ranks sixth all-time for a single game performance and the five touchdowns also ranks 6th.  Quarterback Aidan Longwell tossed a pair of TD passes to Jayden Ballard, who eclipsed 100 yards in receiving.  Defensively, Luke Murphy and Robby Page each had five solo tackles and one assist.  Page, Caiden Woullard and TJ Williams had pass interceptions.  The defense gave up just 1.3 yards per carry to the Magics.
Offensive lineman Cole Jones and inside linebacker Ben Krichbaum were the guest players at the Booster Club meeting.  "Defensively, we're going to keep rolling to get wins," said Krichbaum when looking back at the Barberton win.  His defensive group has surrendered just 2.7 yards per rush through eight games, the best mark since the 1979 season.  Jones,however, was more reserved when it came to discussing the offense.  "I don't think we played to our standards," he said.  "So we're coming into this week trying to be an elite team."
The guest coach was  co-offensive coordinator / offensive line coach John Mazur.  Mazur remarked that Massillon is a "handful" offensively, attacking the whole field.  He discussed the different defense the Tigers have faced over the last two weeks from Gateway and Barberton .  Since balanced alignments have simply not worked against the explosive offense, teams are now playing the wide receivers man-to-man with a single safety over the top.  The remaining defenders are committed to the run and they blitz on every play, except for one linebacker who stays back to cover the running back.  The strategy is to plug the lanes on running plays and on pass plays get to the quarterback before he can set up.  But in spite of Barberton's best effort, Keyes still managed to have a career day and Longwell was not far off his normal pace.  According to Mazur, the Tigers have readily accepted the challenge.  it's simply a matter of adjusting the play set, using more deep throws and underneath routes.  Nevertheless, with an offense that averages 50 points a game, the Tigers are spending a lot of practice time working against this scheme in anticipation of more teams utilizing the same.
Louisville enters the game this week with a 5-3 record, with victories over North Canton (43-36), Green (49-35), Warren Howland (34-7), Youngstown Cardinal Mooney (20-14 o.t.) and Point Pleasant, WV (40-21).  Losses have come to 5-3 Canfield (24-21), 4-4 Lake (37-27) and 7-1 Perry (30-28).  Last year Massillon defeated Louisville 41-0 in a game that was over by halftime.  But the Leopards appear to be better this year by at least a touchdown according to calpreps.com, in spite of having a new coaching staff.
"This is a good football team," said Coach Moore.  "They could easily be 7-1."  Moore summed up the Louisville personnel as follows:
The best player is 6′-5″, 252 lb. senior Jason Goard, who plays tight end, fullback and defensive end.  "He is a D1 kid and he plays like it," said Moore.  "He's a very good player."  He's also the most physical fullback the Tigers have faced this year.
The next best player is 6′-3″, 202 lb. Davis Burick, who plays both side receiver and linebacker.  This the best skill player on the team.
The defensive line is the best position group and has good size, averaging 6′-3″, 234 lbs.
The defense aligns in a 4-3, which Massillon rarely sees now against their spread offense.
The offensive line personnel are all new this year.  The best lineman is 6′-2″, 241 lb. senior BlakeRobbins,
The offensive line is on the smaller side, averaging 6′-2″, 229 lbs.
The running back is not featured and is considered as an average high school player.
Quarterback Colton Jones returns from last year and is an above average high school quarterback according to Moore..  The 6′-1″, 192 lb. senior has completed 149 of 224 (67%) of his passes for 1,837 yards (12.3 yard per catch).  Against Massillon last year Jones completed 17 of 39 passes for 149  yards.  He also had three interceptions.
Jones' favorite target is 5′-11″, 161 lb. senior wide receiver Ryan Pukys, a returning starter.  He has caught 37 passes for 427 yards.
The Massillon-Louisville series will end with just two games played as the Leopards have opted not to renew the contract.