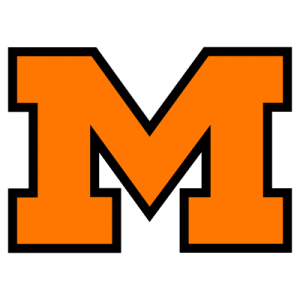 Massillon extended its regular season winning streak last Friday to 18 with a 48-12 victory over Gateway, of Monroeville, Pennsylvania.  It was also the Tigers' 892nd all-time victory, which is the 5th best in the nation.
Scores from last week:
Varsity defeated Gateway, PA, 48-12
Junior varsity lost to Cleveland St. Ignatius, 17-14
Freshmen lost to Cleveland St. Ignatius, 42-14
8th Grade defeated Akron East, 32-6
7th Grade lost to the Western Crusaders, 22-18
The Booster Club is sponsoring one or two buses to the October 18 Barberton game for the cost of $25.00, not including the game ticket.  A sub sandwich and drink will be provided.  The buses will depart from the old K-Mart parking lot at 5:00 pm.  Tickets can be purchased at Keller's Office Supply.
Massillon is once again participating in the Stark County Hunger Task Force Food Drive in competition with Canton.  Canned food is accepted and every dollar donated is equated to seven pounds of food.  Donations can be brought to the Monday Booster Club meeting or the Tuesday Touchdown Club.  Or you can contact Nick Pribich at pribich@att.net or Mary Lou Wilton at marylouanddon24@gmailcom.  Last year the Tiger Nation bested the Bulldogs in this great event for the first time.
The guest players this week were defensive lineman Manny McElroy and outside linebacker / running back Preston Hodges, their team coming off a big win over previously once-beaten Gateway.  "We played a really good game," said Hodges.  "They were very fast.  We tackled very well.  We're playing really well right now and that's very dangerous.  A lot of teams come in here thinking we're just another high school team.  But there are not a lot of teams that play like we do.  No one outworks us."  Next up is Barberton.  "They're a pretty good team," remarked McElroy.  They have some big linemen.  But I know what we can do."
Gateway came into Tigertown last week as one of the better teams on Massillon's schedule, sporting a 6-1 record and having outscored their previous five opponents, 217-7.  Granted the opposition wasn't great, but you have to be doing something right to dominate the way they did.  The Gator defense was the strength of the team on this particular night since they had the ability to nearly match the speed of the Tiger receivers.  This permitted them to play man-to-man press coverage with a single safety over the top.  That meant all of the remaining defenders were committed to the run.  As a result, Massillon was forced to build a 20-7 halftime lead off the running ability of Terrence Keyes, since the passing game netted just four completions in 11 attempts.
With the Tiger offense limited early on, it became a night for the defense to shine.  "It took awhile to really get going," said head coach Nate Moore.  So the defensive stepped it up and really put pressure on the Gator front-7.  With five blockers against three Tiger linemen, the Gateway scheme was for two double-teams and a single-team.  Only, the single-teamed Tiger constantly broke through to pressure the quarterback.  "Guys are just doing their jobs," said Moore.
Gateway featured stellar running back Derrick Davis, who has been recruited by dozens of power-5 Division 1 schools.  But on this night he struggled, gaining just 17 yards in 12 carries against the Massillon first team.  So the Gators went to the air.  Except that it was mostly unproductive against the strong pass rush.  In fact, nearly every completed pass was a screen and the quarterback's 18 completions went for just 7.3 yards per catch and 3.9 yards per play.
Offensively, Massillon finally got it in gear in the second half by outscoring Gateway 28-6 to break the game open and ended up with 387 yards of total offense.  Keyes led the way with 142 yards and 3 scores.  Quarterback Aidan Longwell did his best against mostly-covered receivers and ended up completing 10 of 21 for 223 yards and pair of TDs.  But one of those completions combined with Jayden Ballard to set a new Massillon record.  Backed up at the five, Ballard ran a hitch, which allowed him to shed the defender and Longwell hit him in stride for a 95-yard touchdown.  The tally broke the previous longest pass completion mark of 89 yards set by Seth Blankenship and Austin Jasiinski in 2016 against Dublin Scioto.  Moore said that being backed up toward the end zone greatly lowers the odds of completing a pass like this.  But the players got it done in all phases (blocking, route running, passing, receiving and sprinting to the end zone).
"The battle the Tigers fought all night was our running back vs. their unblocked player."  Gateway committed the minimum number of players to the pass and the remaining defenders to the run, sending all but one on each play.  That one player's responsibility was to key on running back.  Per Moore, they had one more guy than we did in the box and it was important that right play be called in order to defeat that unblocked player and achieve success in this area.
Massillon travels to Barberton on Friday for a 7:00 pm kickoff.  It will be the 46th meeting between these two on-and-off rivals, the first game being in 1904 and the last one in 1995.  The Tigers own a 37-7-1 record in the series.  This will be the first visit to Magic Stadium since the 1950s.
While the Tigers sit on a perfect 7-0 mark, Barberton's hope for a similar record at this point in the season were dashed by 4-3 Stow (21-34) and 7-0 Aurora last week (7-31).  Although some of the luster has been taken off of the contest with the two losses, it's still a road game and is a relatively new opponent for this current group of players.  And with a big crowd expected, it will still be a good show.
Here is a quick rundown on Barberton, as provided by Coach Moore:
The strength of the offense is the skill positions.
Quarterback – Senior Chase Haywood (5′-11″, 160 lb.). Good player.  Makes some good throws.
Wide receivers – Best players are senior Kaeleb Vega (6′-200 lb.) and senior Ryan Watkins (6′-0″, 185 lb.).  All of the receivers are pretty good.
Running back – No. 34 (name unknown) – Pretty good.  Good size and speed.
Offensive line – Averages 5′-11″, 220 lbs.  A couple of undersized players.  Best players are senior left tackle Kyle Hutchison (6′-2″, 180 lb.) and senior right guard Logan Kaisk (5′-11″, 290 lb.).  They play great technique and come off the ball hard.  But size may be an issue with this group.
Formations similar to Massillon, with 3 and 4 wide receiver sets.
Defensive line – Also undersized, averaging 6′-0″, 215 lbs.  Sophomore nose tackle John Jackson (6′-2″, 255 lbs.) is the best player.
Linebackers – Good position group.  All seniors.  Not big, but good players.
Defensive backs – Corners better than safeties.  Best player is senior cornerback Maliq Spragling (6′-0″, 175 lbs.).
Defense consistently aligns in an odd front with two high safeties in cover-4, similar to Massillon.
See you in Barberton.  Go Tigers!