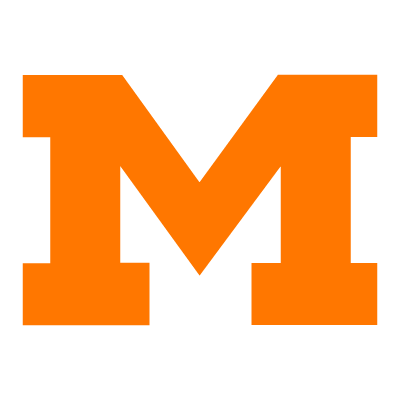 Scores from last week:
Varsity defeated Louisville, 41-0
Junior Varsity defeated Louisville via forfeit.  Final record: 9-0
Freshmen lost to Louisville, 18-14
This week's schedule:
Wednesday – Freshmen vs. Canton McKinley at Canton's Don Scott Field, 7:00 pm
Saturday – Varsity vs. Canton McKinley at Paul Brown Tiger Stadium, 2:00 pm
The Massillon Museum is staging a soft opening of the new Paul Brown Museum on Friday, October 26, from 4:00 to 9:00 pm.  All Tiger fans are encouraged to stop by.
The Beat McKinley Parade will begin at 7:00 pm on Friday.
The Tiger head tunnel is making the rounds at the various schools this week.  Students receive a Beat McKinley strip and an opportunity to run through the tunnel.
Massillon made national sports last Saturday when an avid fan held up a sign supporting the Tigers at ESPN's College GameDay show.
The Booster Club meeting got off to a rousing start when the cheerleaders and senior band members entertained the crowd.  The senior football players then shared their thoughts on this week's game.
"It's really a good group of guys," said Massillon head coach Nate Moore.  "They're a lot of fun to be with.  I'm looking forward to them playing hard, tough, physical football against McKinley."
The Bulldog offense is led by senior quarterback, Alujah Curtis (5′-9″, 184 lbs.), who is committed to Army.  A 2-year starter at the position, Curtis' forte is passing the ball, having accumulated 1,965 yards and 15 touchdowns.  Moore said he throws a good ball and is fairly accurate.  He will also run some.  On the receiving end of most passes are senior Khyree Woody (5′-10″, 168 lbs.) and junior Jalen Ross (6′-2, 191 lbs.), both of whom possess good speed.  Woody has 45 receptions for 944 yards and eight touchdowns.  Ross has 34 receptions for 587 yards and three touchdowns.  Junior Lameir Garrett (5′-10″, 181 lbs.) took over the featured running back duties following dismal ground performances in the first three games.  He has rushed 146 times for 965 yards (6.6 yards per carry).  The offensive line averages 6′-0″, 253 lbs.
McKinley will normally align in a 4-receiver set, with an occasional empty backfield.  They have consistently run the ball 70% of the time in each game, but 60% of the yards are gained via the passing game.  Watch for a lot of jet-sweeps and bubble screens.  As a team, they have completed 66% of their passes.  Statistically, their passing game mirrors that of Massillon in terms of yards per attempt and yards per catch.  But schematically, they are completely different.
Defensively, the Bulldogs have changed their alignment from last year's 4-front.  They now utilize a 3-front odd-stack, similar to GlenOak.  The strength of the unit is the linebacking corps, led by sophomore Cayman Williams (5′-11″, 200 lbs.).  Williams has 65 tackles, include five for loss.  The leading tacklers on the team are their free safeties (not a good stat to have), junior Chamber Stokes-Williams (5′-10, 182) and sophomore Brian Pinkney (5′-10, 174 lbs.).  Stokes-Williams has 70 tackles, while Pinkney has 74.  The defensive line averages 5′-11″, 252 lbs.
McKinley produces an average of 390 yards per game, while surrendering 321.  They give up 4.4 yards per carry and opponents have completed 53% of their passes for 150 yards a game.  Their average score has been 37-18.
For comparison purposes, Massillon produces an average of 482 yards per game, while surrendering 211.  They give up 3.6 yards per carry and opponents have completed 44% of their passes for 101 yards a game.  Their average score has been 51-11.
McKinley has a slight edge in strength-of-schedule, according to calpreps.com,  Massillon's signature win this year was 46-40 against East St. Louis, Illinois.  McKinley's is 28-14 over Warren Harding, a team the Tigers beat 51-21.
"It's a good football team," Moore said.  "They do a lot of things well."