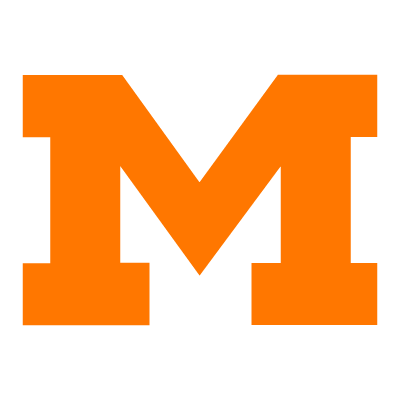 Scores from last week:
Varsity defeated Austintown Fitch, 42-14.
Junior Varsity defeated Austintown Fitch, 38-9
Freshmen lost to Austintown Fitch, 29-13.
8th Grade lost to Austintown Middle School, 38-0.
7th Grade defeated Orrville, 37-0.
This week's schedule:
Wednesday – 7th Grade vs. Medina at Massillon Middle School, 5:00 pm
Wednesday – 8th Grade vs. Akron Ellet at Ellet High School, 5:00 pm
Thursday – Freshmen vs. Lakewood St. Edward at Paul Brown Tiger Stadium, 6:00 pm
Friday – Varsity vs. East St. Louis, IL, at Paul Brown Tiger Stadium, 7:30 pm
Saturday – Junior Varsity vs. Lakewood St. Edward at St.  Edward, 10:00 am
Tre'von Morgan (wide receiver / outside linebacker) and Aidan Longwell (quartertback) were the guest co-captains.
"It's really good to be 6-0," said Massillon Head Coach Nate Moore, reflecting back on the 42-14 victory over Austintown Fitch..  "Our kids played hard again.  We overcame adversity."  The Tigers held a slim 21-14 lead entering the fourth quarter, but exploded for 21 unanswered points.  "It was good to pull away in the fourth quarter," said Moore.  "Our preparation and our strength and conditioning was a big part."
The guest assistant coach was Dan Studer. "It's been a real blessing to come back home," he said.  "It's where I'm supposed to be.  It's a dream come true."  Studer spoke extensively about the weight room and the strength program.  The middle school also has excellent facilities and it's where the initial techniques are taught.  But the real weight training begins in the freshman year at the high school, where the focus is on football conditioning and other aspects based on the position played. Studer encouraged all Tiger fans to pay a visit to the newly remodeled weight room.
Following films, Coach Moore gave a scouting report on this week's opponent, East St. Louis from Illinois.  He emphasized that every player was good and the team plays well, noting that this will be Massillon's biggest test to date.  The Flyers come into Tigertown with a 5-1 record, having lost 52-38 to undefeated King High School from Michigan in the season opener.
Offensively, the Flyers run a "college-like offense" and average 49 points a game.  It's very basic, but executed extremely well.  Last week, East St. Louis rolled up 762 total yards in a 57-33 victory over previously undefeated Belleville West.  They are very good at the skill positions and have tremendous speed.
The leader of the offense is Quarterback Tyler Macon (6′-0″, 180 lbs.).  Although just a sophomore, he plays above his age and has a very live arm, with over 1,000 yards passing so far this year.  He is also heavily used as a rusher, having gained 635 yards.  Expect his number to be called often.
The primary wide receivers are junior Antonio Johnson (6′-3″, 170 lbs.) and junior Lawaun Powell, Jr. (6′-1″, 175 lbs.).  Johnson is a 4-star recruit with college offers from Iowa, Iowa State, Kentucky and Virginia Tech.  Powell is a 3-star recruit and has offers from Kentucky and Virginia Tech.  Not to be overlooked is sophomore Kaentez Lewis (6′-2″, 170 lbs.), who is being recruited by Southern Illinois.
Alternating at the running back position are junior DaMonta Witherspoon (5′-11″, 190 lbs.) and Treven Swingler (6′-1″, 190 lbs.).  Both are very effective.
The offensive line averages 6′-3″, 284 lbs.  Both senior tackles are being recruited: Demond Taylor (6′-3″, 275 lbs.) by Northern Illinois and Darrell Simmons, Jr.(6′-4″, 290 lbs.), a 3-star, by Iowa State.
Defensively, the Flyers start six of their offensive starters.  Moore noted that they are not as effective execution-wise on defensive as they are on offense, having surrendered 24 points a game.  The defensive backs will line up in man-to-man coverage, sometimes with a safety over the top (sometimes with the safety on the back side of the defensive line).  That allows them to commit the remaining defenders to the run, similar to Austintown Fitch.
The best player is senior inside linebacker Cameroon Clay (6′-3″, 200 lbs.), who has been offered by Southern Illinois.  Moore said he is big and very good.  The two heavily recruited wide receivers line up in the secondary.  The defensive line is a 3-front, averaging 6′-2″, 263 lbs.
While the offense is outstanding and the defense is decent, the special teams are very poor, similar to a good Cleveland Glenville team.
"It's a tremendous challenge for our football team.," said Moore.  "We're looking forward to it."