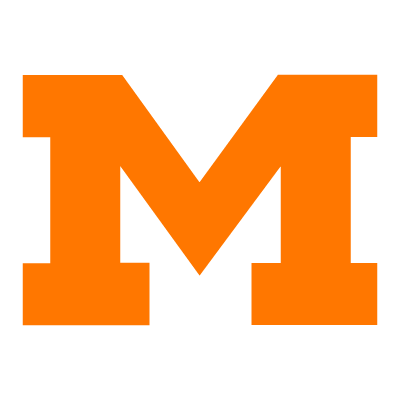 It was a good week of football for the Massillon program.
Varsity defeated GlenOak, 49-0.
GlenOak canceled the Junior Varsity game.
Freshmen defeated GlenOak, 21-0.
8th Grade defeated GlenOak's Oakwood Middle School, 44-14.
7th Grade lost to the Fairless 8th Grade team, 28-0.
This week's schedule:
Wednesday – 8th Grade vs. Warren Middle School at Massillon Middle School, 5:00 pm
Wednesday – 7th Grade vs. Mogadore at Mogadore Wildcat Stadium, 5:30 pm
Thursday – Freshmen vs. Warren Harding at Warren, 5:30 pm
Friday – Varsity vs. Warren Harding at Paul Brown Tiger Stadium, 7:30 pm
Saturday – Junior Varsity vs. Warren Harding at Warren, 11:00 am
Bus tickets are available for the October 19 Louisville game for $20.00 each (game ticket not included).  The game starts at 7:30 pm.
Head Coach Nate Moore commented on last week's 49-0 victory over Canton GlenOak.  "It was a fine ballgame played by our kids," he said.  "When you score 49 points, something went right.  GlenOak couldn't handle the physicality of our offensive line.  The defense continues to play really well.  They are disciplined and really focused and tackling well.  It was a good overall effort.  We need to keep working on the kicking game."
Tiger co-captains Jamir Thomas, Keyshad Mack and Justin Gaddis addressed the GlenOak game and the upcoming contest with Warren Harding.
The guest assistant coach was Cale MIller.
Offensively, Warren is led by running Kayron Adams, a 5′-11″, 195 lb. senior, who has committed to play in college at Rutgers.  He is very quick and physical.  The quarterback is just a sophomore, but better than the two QBs used last year. The 5-man line is huge, averaging 6′-1″, 297 lbs.
Defensively, the coaches expect Warren to show something different than in the first two games, which seems to be norm now for teams facing the Tigers.  The defensive backs have been using press coverage with a single safety, but they may play off this week and use a pair of safeties to guard against the deep pass.  Also, look for an even front from the line, averaging 6′-0″, 234 lbs.  Their best player on this side of the ball is middle linebacker Kayron Adams.  Yes, the same guy.
Six players go both ways, with a mix of seniors and juniors.
The key to victory, of course, is stopping Kayron Adams.