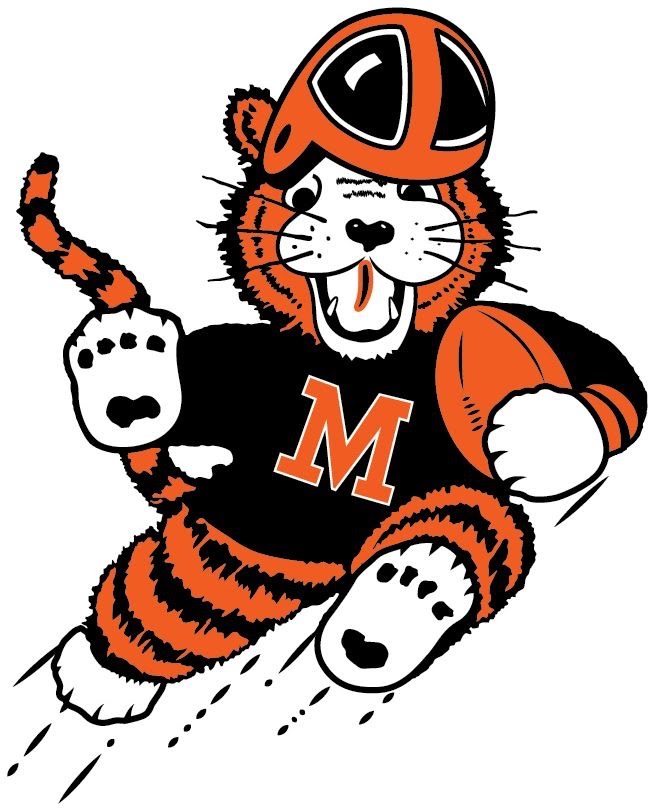 Report by Rick Dalsky, Booster Club Secretary
The Massillon Tiger Football Booster Club held its last General meeting of 2017 in the WHS media center on Monday 11/27/17 at 7:00pm.  Booster Club President Steve Berecek welcomed everyone and thanked the players and coaches on a great season.  He then announced that the Canton Repository has 5 former Massillon Tiger players up for election to the Stark County HOF.  Please consider voting for them.
President Berecek then introduced Tiger Head Coach Nate Moore who was greeted with a standing ovation.  14 Tiger football players came to the meeting and they individually gave their thoughts on the season.  Quarterbacks Coach Jarrett Troxler also was at the meeting.
Coach Moore talked about the season and mentioned how proud he was of his players. The Winton Woods game file was shown and Coach Troxler commented on the offense and Coach Moore on the defense. They also answered many questions from the audience.
Next year's schedule is as follows:
Akron St. Vincent/St. Mary
at Glenoak
Warren Harding
at Youngstown Ursuline
Akron Firestone
OPEN
OPEN
Austintown Fitch
at Louisville
Canton McKinley
John Liebermann thanked all who helped us win the coupon bonanza for the fifth consecutive season.  The Booster Club receives $2,000 for this accomplishment.
Door prizes were awarded.
Thank you to the team, coaching staff and fans for a great season.
Go Tigers!! BEAT St. Vincent  !!