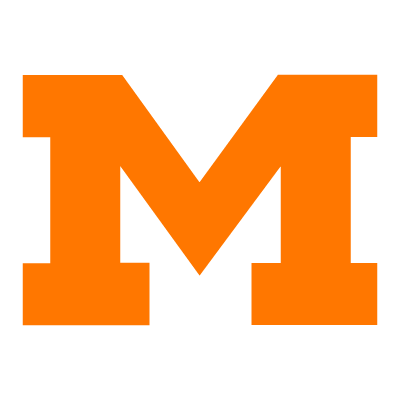 Each week during the football season the staff of massillontigers.com will provide input of their choice related to the recent games or Massillon football in general.
There are eight teams left fighting for the Division II state championship.  When you get to this point there is one common thread that stands out and that is defense.
When you look at the regional semi-final results the theme of defense becomes quite clear.  One might argue that yielding 20 and 21 points is not great defense, but in today's era of spread offenses that will win you a lot of games.  The results were Cincinnati Winton Woods 52 Cincinnati Anderson 21 and Olmstead Falls 21 Wadsworth 20.
The results from the other Division II games were as follows.
Avon 28                        Medina Highland 10
Massillon 28                 Ashland 7
New Albany 30            Columbus Walnut Ridge 6
Cincinnati LaSalle 41  Sydney 6
Akron Hoban 49          Lyndhurst Brush 0
Barberton 35               Bedford 0
The theme of defense rings very true and it continues as we go forward.  We will need a stellar defensive effort again this week.  With New Albany's offense we will need to stop their run game.  If we can do that we stand a very good chance of moving on.  Go Tigers! — GV
Last week Massillon defeated Ashland in a hard fought game, 28-7.  It was the first Round 2 Playoff victory for the Tigers in five years.  "The guys played hard," said head coach Nate Moore.  "The defense played really well against a high-powered offense."  They created turnovers (stripping the ball twice) and forced many incomplete passes.  Receivers coach Caleb Miller said the players really like coming to practice now, unlike earlier in the season, owing to the youth of the team.  He believes in practicing well to play well, something they did prior to the Ashland game.  Miller emphasized that the players have been doing that now for the last several weeks.  "The kids have taken a leadership role and really gotten after it," he said.
The Round 3 opponent is New Albany, winner over a pair of inner-city Columbus teams in Whitehall-Yearling (42-35) and Walnut Ridge (30-6).  The Eagles finished the regular season with a 6-4 record, losing a pair of games to two superior Ohio Capital Conference opponents and LIcking Heights (35-30).  Their signature win came in Week 1 against Reynoldsburg (7-3) by the score of 15-13.  They average 24 points a game and give up 25.
Offensively, New Albany runs the Wing-T.  It's different from Perry's scheme in that they put two running backs in the backfield and split one of the wings wide.  But some of the plays are similar.  Look for outside sweeps, inside traps and quarterback keepers around end.  Moore said that the junior  quarterback is a good athlete and throws a good ball, although they prefer to run 80% of the time.  The junior running backs are smallish at 5′-8″ each, but they possess very good speed.  Defensively, the Eagles utilize a 3-3 with cover-4.  Occasionally, they will switch to a 4-man front.  The linebackers are good and there are several athletes in the secondary.  The offensive line has a 255 lb. center, but the rest of the line averages 215 lbs.  Defensively, they average 238 lbs.  They have two full-time 2-way players.  They also start eight juniors on the defensive side of the ball.  Moore stated that they are well-coached and play very disciplined ball.  At this stage everyone is good and the Tigers will need to be at the top of their game to win this one.
The OHSAA announced this week that the winner of the Massillon-New Albany game will face the winner of the Cincinnati LaSalle-Cincinnati Winton Woods game next week, presumably in Columbus. — DE