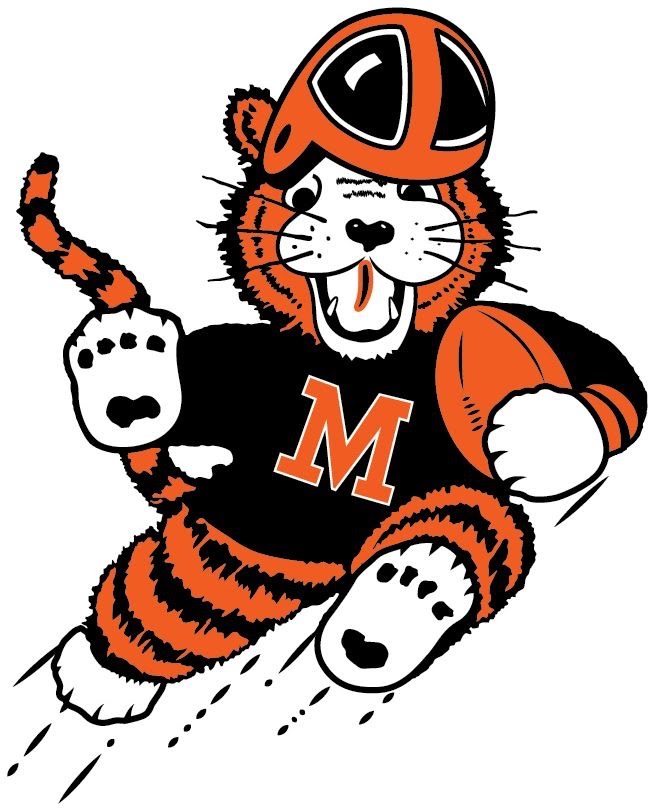 At halftime of Friday night's game, former Massillon player and assistant coach Mel Knowlton will be inducted into the Washington High School "Wall of Champions" for his skill on the gridiron and his contribution to the sport of football.
Mel grew up on Massillon's west side and attended Lorin Andrews Junior High School, where he excelled in both football and basketball.  His athletic prowess continued at Washington High.  He was All-Ohio in basketball during the 1932 – 1933 season and was Paul Brown's first quarterback in 1932.  He went on to play at Miami of Ohio where he was a three year letterman in both football and basketball.
Mel's coaching career began at Edmund A. Jones Junior High, where he was head football and basketball coach from 1937 to 1940.  In 1941 he accepted the head coaching job for the Steubenville Big Red.
World War II interrupted his coaching career, with Mel serving from 1942 to 1946 as an Air Navigation Instructor.  Upon discharge he resumed coaching,  this time at Alliance High School, and remained head coach there until 1969, finishing with a career record at Alliance of 150–86–6.  His Alliance teams had 7 top ten finishes in the AP Ohio High School Poll.  But the 1958 team could be considered his best, tying Massillon 8-8 and winning the Associated Press State Championship.  Mel was also named the AP Ohio Coach of the Year.
Mel also received numerous other awards.  In 1972 he was inducted into the Ohio High School Football Coaches Hall of Fame. In 1993 he was inducted into the famed Miami of Ohio "Cradle of Coaches" Hall of Fame.  And in 2007 he was inducted into the Stark County High School Football Hall of Fame.  Now in 2017 he is being inducted into the Massillon Washington High School "Wall of Champions."