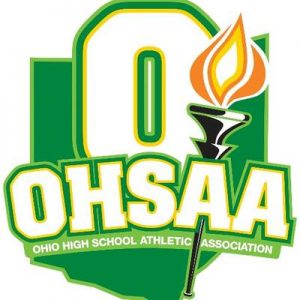 The Ohio High School Athletic Association has released its regional assignments for the 2017 football playoffs and Massillon once again finds itself in Region 7, along with several Columbus-area schools.  However, some modifications have been made to the list owing to the incorporation of "competitive balance," with five schools from last year moving out and five new schools moving in.
Those vacating Region 7 and moving up to Division 1 include Groveport, Delaware and Perry, last year's Division 2 state runner-up.  Mansfield and Tri-Valley have been reassigned to Division 3.  Newcomers to Region 7 from Division 1 include North Canton and Westerville South.  Moving up from Division 3 are Ashland, Columbus Whetstone and Columbus Whitehall.
The new divisional assignments were the result of (1) basic changes to school enrollment for the coming year, and (2) adjustments to school enrollment as part of the new competitive balance strategy.  The goal of competitive balance is to "level the playing field" by moving schools up a division when they enjoy a high number of transfer students that participate in the given sport.  The method was particularly directed at parochial schools.  However, none of last year's Division 2 parochial schools moved up to Division 1, whereas several parochial schools shifted from Division 3 to Division 2, including Cleveland Benedictine, Mentor Lake Catholic and defending Division 3 state champion Akron Hoban, all of which are in a loaded Region 5.
Once again there are 27 teams in Region 7.  Eight of these will qualify for the playoffs once the season has ended.  So who should fans keep an eye on?  If the current regional assignments had been in place for the last ten years, one can determine those teams from Region 7 that would be considered contenders.  These include the following, based on the number of times (in brackets) they would have qualified over this time period:
(8) Massillon
(6) Ashland, Canal Winchester
(5) Lake, Wooster, Westerville South, New Albany, Licking Heights, Big Walnut
(4) North Canton, Boardman, Dublin Scioto, Worthington Kilbourne, Logan
Of course, knowledgeable fans would look to Massillon, Westerville South, Dublin Scioto and Worthington Kilbourne as the favorites to advance, with Lake, North Canton and Boardman as the dark horses..
For a complete list of the teams in Region 7, click Here.