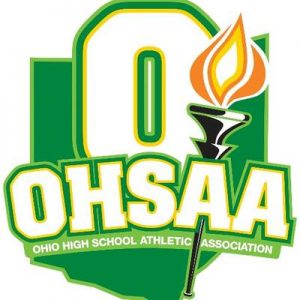 TIME RUNS OUT
Season ends as another Massillon rally falls short
BY CHRIS EASTERLING
Independent sports editor
AKRON Massillon's two regular-season losses both followed a similar script.
The Tigers found themselves in a hole in the fourth quarter. Then, they scored late to give themselves an
opportunity to pull out the win.
It happened against both Austintown Fitch and St. Vincent-St. Mary. And Friday night in a Division II regional
semifinal against Highland, it happened once again.
And once again, the Tigers weren't quite able to finish off the comeback. But this time, it cost them their season,
as they lost a 17-14 decision to the Hornets in front of 7,670 at InfoCision Stadium in Akron.
"We just never clicked," Massillon coach Jason Hall said after his team finished 9-3. "We just didn't. … Highland played a good game. They were consistent all game."
The Tigers trailed by 10 with three minutes left and were faced with a fonrth-and-7 from their own 14. But
Danny Clark hit Marcus Whitfield for an 86-yard catch and run to pull Massillon to within 17-14-with 2:55
remaining.
At that point, visions of how Massillon almost erased a 16-point deficit in the final five minutes against Fitch
flashed in the minds of many. But as was the case then, it didn't quite happen.
"Our kids are going to fight until the end," Hall said. "Obviously, that was a big play. Our kids, even when it's
not going well, our kids are going to fight."
After forcing a three-and-out, Massillon got the ball back with 2:28 left at its own 37- But a second-play
interception – the second turnover of the game for the Tigers – kept them from capitalizing on that chance. A
last-ditch drive that started at the Massillon 5 reached the Tigers 31, but could go no farther.
"You're hanging on for dear life at that point," said Highland coach Tom Lombardo, after his team's 12-0 record
earned it a regional-final matchup with Avon next week. "I was just saying some prayers there."
Massillon's defense helped stake it to a 7-3 halftime lead. The Tigers turned a first-quarter interception by
Reggie Rogers, which was brought back to the Hornet 19, into a J.L. Crabtree 2-yard run with 3:06 left in the
first quarter.
The Tigers, though, helped Highland get its first score when they fumbled at their own 21 with 39 seconds left
in the half. Luke Allen hit a 37-yard field goal with 16 seconds remaining before the break to cut the Massillon
lead to four.
Highland took its first second-half possession and turned it into a lead it would never relinquish. Starting from
their own 14, the Hornets went 86 yards in 12 plays, the last three covered by Bruce Kinsey with 5:56 left in the
third quarter, for a 10-7 lead.
Kinsey set Highland up with the score thanks to a 24-yard run – with an extra 15 tacked on after a Tigers
personal-foul penalty – that put the ball on the Massillon 31.
"With a defense like that, you need to keep pressing" said Kinsey, who rushed for 77 yards, while throwing for
110 yards. "That's one good football team. That game could've gone either way. There were so many
momentum swings for both us and them, and thankfully, we were the ones who came out on top."
Massillon had one more possession that went into Highland territory after the Hornets' go-ahead score. But the
push to the Hornets' 46 was short-circuited by a three-yard loss on third down.
The Tigers offense never again snapped the ball on the Highland side of the 50. They finished with 226
total yards and just nine first downs.
"It was tough sledding for everybody out there today," Hall said.
Highland gave itself some breathing room with 6:43 left. On second-and-7, tailback Alex Harris hit a seam in
the defense and raced virtually untouched for a 43-yard touchdown for a 17-7 lead.
Harris finished with 110 yards on 19 carries.
"You're not going to keep them from hitting that zone read or power read," Hall said "They're going to be able
to hit it Take your hat off to them, they're a good football team."