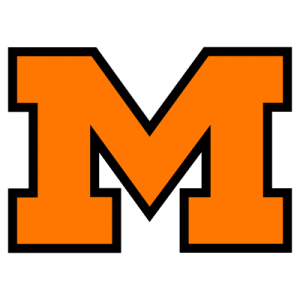 STILL PERFECT
Tigers handle adversity to escape Death Valley
By CHRIS EASTERLING
Independent sports editor
STEUBENVILLE Massillon had plenty of reason to feel like things weren't going to go its way in Friday's visit to Steubenville's Harding Stadium.
The Tigers battled turnovers. They battled a rugged Big Red team. They fought the flags.
Yet, when push came to shove, Massillon shoved the hardest. And that's why the Tigers picked up their first win at Steubenville since 1977 – with a 29-year hiatus in there – with a 37-21 win over Big Red to improve to 5-0 on the season.
"It's crazy; it's a beautiful thing," Massillon running back Lyron Wilson said. "We're the first team to beat them in how long? … It was a great game for us."
And that great game for the Tigers was in large part because of Wilson's running. The senior rushed for 234 yards on 24 carries, and scored three times, the last with 3:54 remaining after a crazy a sequence.
"We handled adversity," said Wilson, who also credited fellow running back J.D. Crabtree, who ran for 55 yards and a score on eight carries. "We scored down there three times, and they called all but one of the touchdowns back. We just fought and kept running; the line blocked their tail off. I just ran for everything."
That third score came after the Tigers had two other scores or near scores called back by penalty. After the second, it sent head coach Jason Hall into near-hysterics on the sideline, as he rushed at the officials.
Hall's frustration arose from a night where the Tigers had 14 penalties for 92 yards. Five of those came on that final scoring drive.
"I just told our kids to keep playing," Hall said. "We had to handle some adversity. They just kept playing. I may have lost my cool a little bit."
The Tigers found themselves in a dogfight until the fourth quarter because of those flags, which self-destructed several drives. They also turned the ball over three times. Massillon only led 16-14 at halftime, and just 23-21 entering the fourth quarter.
Steubenville also helped, with three turnovers of its own. Both teams also gave the other team good field position with bad punt snaps.
Massillon, which had first-half leads of 2-0, 9-0 and 16-7 before a late first-half score by Steubenville, took control of the game on the first play of the fourth quarter. Facing fourth-and 1 from the Big Red 4, freshman Danny Clark play-faked and then spun around to the left and hit Beau Huffman for a four-yard touchdown and a 30-21 lead.
The Tigers scored on three of its four meaningful second-half possessions, prior to three kneeldowns at the end of the game. Crabtree had a 5-yard scoring run on the first drive of the second half for a 23-14 lead, a five-play, 45-yard march that was all runs by the Tiger running back.
"That's just how we do it," Wilson said. "That's how we do it. That's exactly how we do it."
Steubenville, which scored on a 1-yard Robert Hayden run and a 10-yard Mandela Lawrence Burke to Kair McClurg pass in the first half, scored its final touchdown on a 10-yard Dimitri Collaros-to-Lucas Herrington pass to make it 23-21 with just over four minutes remaining in the third quarter.