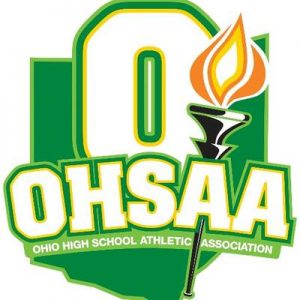 Massillon's offense too much for Nordonia
Chris Easterling
The Independent
MASSILLON Two plays. That's all it took for Massillon to show there would be no hangover from last week's win over McKinley as it opened up the Division I playoffs on Saturday night against Nordonia.
Two plays into the game, the Tigers had already covered 85 yards and changed the scoreboard in their favor. And it would be just the start for Massillon, as it pummeled the Knights 63-34 in front of 5,329 at Paul Brown Tiger Stadium.
"This was for the seniors, because this is their last game ever playing at the stadium," said Tiger junior receiver Marcus Whitfield, who had 113 yards and a touchdown on four catches. "We were all pretty hyped. We just got right after it in the first and second plays and ended up with seven points."
The No. 1-seeded Tigers improved to 10-1, but will find themselves once again facing archrival McKinley next week in a regional semifinal at a site to be announced Sunday by the Ohio High School Athletic Association. The Bulldogs beat Hoover 36-29 in a regional quarterfinal on Saturday.
Massillon beat McKinley 37-29 last week at Paul Brown Tiger Stadium.
"We know their (the Bulldogs') game plan, but they're probably going to come in with a different one," said Tiger receiver-cornerback Gareon Conley, who had two touchdowns receiving – including a 28-yarder on the game's second play – on three catches. "We just have to be ready. We have to be fundamentally sound and play all three phases."
If Massillon was so inclined, it could have turned its attention to next week's game by halftime.
By that point, the Tigers already scored on seven of their nine possessions to take a 49-14 lead.
How dominant were the Tigers in the first half? They went into the locker room having already accumulated a 200-yard passer (Kyle Kempt, 243 yards), a 100-yard rusher (Ryne Moore, 102) and a 100-yard receiver (Marcus Whitfield, 113) on their way to 377 total first-half yards.
Massillon gained 476 total yards for the game.
Kempt finished with three touchdowns to go with the 243 passing yards. He was lifted after the Tigers scored with 9:15 left in the third for a 56-14 lead.
Moore, meanwhile, wouldn't carry the ball again after his 19-carry, 102-yard, three-score first half. Lyron Wilson added 78 rushing yards and two TDs in the second half.
"The looks they're giving us, they're trying to stop the pass," Kempt said. "They're giving us a box to run on. We're really executing well."
By contrast, Nordonia had just 160 total offensive yards at halftime. And only one offensive score, as the Knights' first touchdown came on a 64-yard interception return by Nick Rezek.
The Knights finished with 397 total yards, although they racked up many of those yards while running their first-unit offense against Massillon's reserves. They were sabotaged by four turnovers, a bugaboo that had cost them in back-to-back losses to Highland and Wadsworth to end the regular season.
Rezek's pick-six did give Nordonia a brief glimmer of life, cutting Massillon's lead in half at 14-7 with 5:23 remaining in the first quarter. But the Tigers, who had scored on two of their first three possessions, squashed that life with an 11-play, 85-yard scoring drive to lead 21-7 at the end of the quarter.
And then the floodgates opened up.
Massillon scored on the first play of the second quarter – a 29-yard run by Gareon Conley on an end-around. The Tigers then tacked on two more scores – a Whitfield touchdown catch and Moore scoring run – to lead 42-7 with 3:08 left in the half.
Nordonia's lone first-half offensive touchdown – a sibling scoring hook-up from Tyler Alders to Alex Alders – managed to cut the Tiger lead to 42-14. But Massillon ended the half with a second Kempt-to-Conley scoring pass to restore its comfortable 35-point cushion.