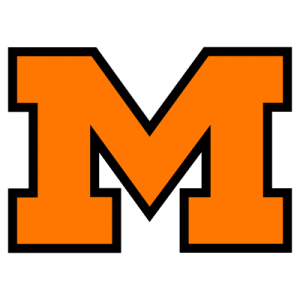 Massillon turnovers halt rally against GlenOak
Chris Easterling
Updated: Friday, August 31, 2012
PLAIN TWP. The scoreboard said the Massillon Tigers lost to the GlenOak Golden Eagles 26-24 on Thursday night at a soldout Bob Commings Field. And they did.
But what ultimately cost them the game wasn't just the points on the scoreboard. It was also the five turnovers the Tigers had that ultimately prevented them from emerging with the win.
"You can't have that many turnovers; you can't play that sloppy and expect to win big football games," Massillon coach Jason Hall said after his team fell to 1-1. "We did not play good enough to win that football game. It might have been (26-24), but the game wasn't that. We just played so sloppy."
All five of the Tigers' turnovers came inside Golden Eagle territory. Twice, they came within two plays after GlenOak – which had four turnovers itself – had turned the ball over itself.
Those turnovers often negated any momentum Massillon was building as it spent all night playing from behind. The Tigers fell behind 7-0 after GlenOak turned the first of their five turnovers – a fumble five plays into the game – into a 13-play, 63-yard scoring drive capped by Justin Smith's 2-yard plunge.
Massillon, which trailed 7-3 at halftime thanks to an Andrew David 45-yard field goal, quickly fell behind 20-3 after GlenOak scored on its first two possessions of the second half. Tyler Lancaster's 80-yard run on the half's first play, and Reid Worstell's 1-yard plunge to cap a 12-play, 66-yard scoring drive put the Tigers in a 17-point hole with 4:36 left in the third.
The key to GlenOak opening up the lead – outside of the Tigers' turnovers – was its ability to control the line of scrimmage. The Golden Eagles had 227 rushing yards on 48 carries.
"Both teams have great athletes, but we told our kids that up front's where it's going to be won," GlenOak coach Scott Garcia said after his team improved to 2-0.
The Tigers, meanwhile, found their offense – when it wasn't turning the ball over – struggling to keep quarterback Kyle Kempt clean. GlenOak brought constant pressure during the game, especially in the first three quarters.
The result was five sacks by the Golden Eagles and several other hurried throws by Kempt, who still completed 29 of 41 passes for 327 yards.
"They blitzed their inside linebackers all night," said Hall, whose team netted minus-4 yards rushing thanks to those sacks and a 20-yard loss on a bad snap. "They were able to push that line of scrimmage back into Kyle, and at times, he just couldn't make good plays."
That passing helped Massillon climb back into the game. But it started with a 4-yard rushing touchdown by Ernie Baez with 7:29 left in the game, a score that cut it to 20-10.
After a GlenOak fumble, the Tigers made it 20-17 when Baez capped a quick three play drive with a 2-yard run with 6:11 remaining. The big play, however, was a 40-yard Kempt-to-Gareon Conley pass to the GlenOak 2.
GlenOak appeared to regain control, methodically marching 80 yards in eight plays – with Worstell rushing three times for 44 yards – to take a 26-17 lead with 3:00 left.
Fullback Vince Cuenot gashed the Tigers for an 18-yard run on a trap play for the score.
Massillon's final answer came courtesy of a 30-yard Kempt-to-Conley touchdown pass with 2:11 remaining to make it 26-24. However, the Golden Eagles secured the win when Worstell hit Cuenot on a play-action pass into the flat for 15 yards.
"They did well on third down, even on the last drive," Hall said. "They did well on third down. You have to tip your cap to them."