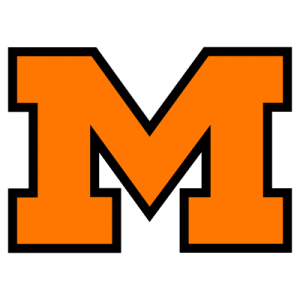 TIGERS ROMP
Dominate to bounce back from loss to GlenOak
Chris Easterling
Chris.Easterling@IndeOnline.com
MASSILLON The memory hung in the pit of the Massillon Tigers' stomach for a whole week. A day longer than that, actually.
On Friday night, the Tigers got a chance to rid themselves of that sickening feeling left over from a game that got away last week against GlenOak. Unfortunately for Maumee, they were the team on the receiving end of Massillon's fury.
The result for the Tigers was a cathartic 49-14 rout of the Panthers in front of 7,021 at Paul Brown Tiger Stadium.
"I think our kids understand that we played hard last week, but we didn't execute fully," Tiger coach Jason Hall said after his team improved to 2-1. "I thought for the most part, we executed. … They're starting to mature. It's definitely a nice sign."
Since the previous Thursday, Massillon was left to dwell on its 22-21 come-from-ahead loss to the Golden Eagles. Many fans have dwelt mostly on the controversial call late that cost the Tigers a potential fumble recovery and a chance to possibly win the game.
The Tigers, though, dwelt mostly on the missed opportunities that slipped through their fingers in the first half. They thought of the three possessions that reached the GlenOak 15, but never brought points.
Against Maumee, they didn't let such opportunities get away from them. Not by a long shot.
After being forced to punt on the game's first possession, Massillon scored the next seven times it had the football to turn what some thought would be a tight game into an early rout. The Tigers led 28-0 at halftime, and 42-7 after three quarters.
"If you don't score consistently in the red zone, you lose games," Hall said. "We learned that last week. We were the better team last week, and we didn't execute and let them back in the game. Our kids definitely at least showed signs of learning and getting better."
The Tigers would take their lead to as large as 49-7 early in the fourth quarter. And they did so by doing just about anything they wanted.
Big runs by their tailbacks? Sure thing, as Ryne Moore ripped off a pair of scoring runs — including a 72-yarder in the third quarter — and Kentrell Taylor added a 27-yard TD run of his own, while reserve tailback Jason Boykins added a 1-yard plunge early in the fourth.
Big pass plays? Yep, as Kyle Kempt connected with Garrett Kreiger for scoring tosses of 30 and 47 yards.
Even backup quarterback Brody Tonn got into the action early. After Maumee fumbled a punt snap at its own 11 in the first quarter, Tonn took a designed quarterback keeper into the end zone on the subsequent play for a touchdown.
By the time halftime arrived, Massillon had racked up 237 yards. The Tigers finished with 457 yards, with Moore rushing for 116 yards on just five carries while Kempt completed 11 of 12 passes for 144 yards.
KEEPING SCHNEIDER DOWN
Most of all, the Tigers did it by doing the one thing Hall stressed all week they needed to do. Massillon's defense kept Maumee's elusive and dangerous quarterback Jake Schneider under wraps.
Schneider, who rushed for more than 100 yards in each of the Panthers' first two games this season after gaining 1,200 yards on the ground a year ago, was hounded on virtually every play. He finished with 51 yards on 18 carries, including a 1-yard touchdown plunge midway through the third quarter to cut it to 28-7.
The Panther quarterback's passing was equally harassed by the Tigers, who sacked Schneider twice. Schneider finished with 179 yards passing, 55 of those coming on a fourth-quarter scoring pass to Dominique King that made it 49-14. He also threw an interception.
"We're a pretty athletic defense, so we forced him to run around," Hall said. "We made him earn his stuff. … All in all, we didn't let them control the sprint-out and the scramble out and throwing deep down field. That kid's a good football player, he really is."