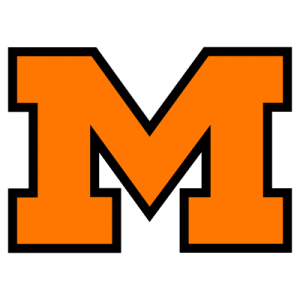 Massillon avoids looking ahead, routs Avon Grove
By CHRIS EASTERLING
The Independent
MASSILLON, OH – There is always the danger in Week Nine for the Massillon Tigers to find themselves a tad distracted, their minds wandering ahead to the next week's showdown with hated McKinley.
The minds of the Massillon players certainly found themselves drifting early in Friday night's contest against Pennsylvania visitor Avon Grove at Paul Brown Tiger Stadium. Of course, there were no worries of a potential letdown, as they were already well on their way to a 55-17 rout of the Red Devils.
"All in all, we handled our business, we stayed healthy and it leads up to McKinley Week," said Tiger coach Jason Hall after his team improved to 7-2 and all but clinched a playoff berth. "That speaks for itself."
Massillon scored on all seven first-half possessions to jump out to a 48-10 halftime lead. The first six scores came courtesy of the Tiger first-teamers, while backup quarterback Anthony McCormick's 25-yard touchdown pass to Ryan Rambo with two ticks left on the first half clock gave the reserves a first-half score of their own.
By that time, most of the Tiger faithful among the 7,603 in attendance weren't thinking about the Red Devils. They certainly were thinking a team in red, but that team was McKinley, not Avon Grove.
With McKinley having already gotten a 24-hour head start on its rest and preparation for next Saturday afternoon's showdown at Paul Brown Tiger Stadium by playing – and winning – on Thursday night at Boardman, the Tigers were more than happy to be able to call it an early night for their regulars.
"When you're a kid, you don't think of it that way," Hall said. "Those kids like to play. They wanted to go back out and play. More importantly, we're healthy. We didn't get dinged up tonight. We're expecting back some more depth next week with Jake Reiman and Tyler Robinson coming back. We're gearing up for this McKinley game."
Massillon still needed to take care of its business against Avon Grove before its attention could fully be directed at the Bulldogs. And considering the results of last week's game – a 20-6 loss to Warren Harding – Hall made sure his players' minds were set on the Red Devils as well.
"We were all disappointed from last week," Hall said. "We didn't think we played well. Warren took it to us and I didn't think we responded. It was kind of a business mentality this week. I thought our kids came out quick and were ready to play."
Whatever concerns the third-year coach had surely dissipated on the first drive of the game. The Tigers needed just four plays – following a 50-yard return by Devin Smith – to make it 7-0 as Alex Winters ripped off a 16-yard touchdown run just 1:56 into the game.
It was one of two scoring jaunts for Winters in the first quarter. His 13-yard run made it 21-3 with 1:52 remaining in the quarter.
Kentrell Taylor – who led the Tigers with 84 yards on 12 carries – also ran for a pair of first-half scores, including a 7-yard run that gave the Tigers a 27-3 lead after one quarter. His 17-yard scoring run capped the night for the Massillon first unit.
The passing game wasn't forgotten either as Kyle Kempt completed 10-of-16 passes for 159 yards in his six possessions with a pair of touchdown passes to Smith.
As impressive as the Tiger offense was, the defense was more than its equal. That, more than anything, put a smile on Hall's face after Massillon gave up a 348-yard rushing performance to Warren's Demond Hymes last week.
Facing a shifty, fast and elusive tailback in Avon Grove's Brandon Monk, the Tigers swarmed to the ball and never let him get loose for the big play he is capable of. Monk – whose 71-yard kickoff return set up an Avon Grove field goal that cut it to 7-3 with 8:30 left in the first quarter – finished with 83 rushing yards on 17 carries.
Monk was able to get into the end zone for a third-quarter score against Massillon's reserves.
The only touchdown the Tiger first-unit defense surrendered came with 38 seconds left in the first half on Charles Holmes Jr.'s 16-yard run.
"We played the way we expected to play," Hall said. "The kids aren't going to be perfect, the coaches aren't going to perfect. The best way to get that Warren game out of your mouth was to play another game. It was nice to get out there and play, the kids running and tackling. It was kind of a move-on time.'
And now, the Tigers get to move on to the most important game of the year – McKinley.
Massillon 55,
Avon Grove (Pa.) 17
at Paul Brown Tiger Stadium
Avon Grove 3 7 7 0 17
Massillon 27 21 7 0 55
SCORING SUMMARY
M – Winters 16 run (McCarthy kick)
AG – FG Mayhart 28
M – De. Smith 67 pass from Kempt (McCarthy kick)
M – Winters 13 run (McCarthy kick)
M – Taylor 7 run (Kick failed)
M – De. Smith 14 pass from Kempt (McCarthy kick)
M – Taylor 17 run (McCarthy kick)
AG – Holmes 16 run (Mayhart kick)
M – Rambo 25 pass from McCormick (McCarthy kick)
AG – Monk 15 run (Mayhart kick)
M – Conley 17 pass from McCormick (McCarthy kick)
AG Mas
First downs 10 21
Rushes-yards 31-84 35-225
Comp-Att-Int 7-19-2 17-31-0
Passing yards 64 263
Fumbles-lost 0-0 4-0
Penalties-yards 1-5 4-35
Records 3-5 7-2
INDIVIDUAL STATISTICS
Rushing: Massillon – Taylor 12-84 2 TDs; McCormick 7-83; Winters 3-32 2 TDs; Da. Smith 10-13.
Avon Grove – Monk 17-83 TD.
Passing:
Massillon – Kempt 10-16-159 2 TDs; McCormick 7-15-104 2 TDs.
Avon Grove – Fiala 7-18-64 2 INTs; Monk 0-1-0.
Receiving:
Massillon – De. Smith 6-109 2 TDs; Rambo 3-54 TD; Conley 2-31 TD.
Avon Grove – Pankonien 2-23; Benson 2-21; Holmes 2-9.