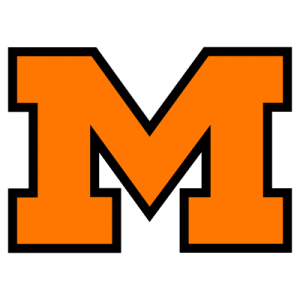 Massillon rolls to redemption, routs Big Red
By CHRIS EASTERLING
The Independent
MASSILLON, OH — For almost a year, the Massillon Tigers lived with the memory of their trip to Steubenville. They remembered the way Big Red pushed them around the field and exerted their will in handing them as crushing a loss the Tigers would experience in 2009.
On Friday night, in the confines of their own home stadium, the Tigers got their chance to rid themselves of those painful memories of a rainy night on the river. And exorcise those memories they did as the Tigers rolled to a 28-7 win over previously-undefeated Steubenville in front of a raucous crowd of 11,540 at Paul Brown Tiger Stadium.
"We had this one circled since we lost to them last year," said Tiger receiver Devin Smith, who had 121 yards on four catches with a pair of touchdowns.
"We wanted redemption back from them. That was the biggest thing this week, getting our redemption back. We wanted to show them what Massillon football was all about."
A year ago, it was Big Red who was the aggressor, the one who was the bully taking the lunch money. On Friday night, Massillon was the one to establish the tone of the game.
The Tigers did so from the very first play as Anthony McCormick – wearing Alex Winters' jersey number – took a lateral and hit Smith for a 76-yard touchdown pass. All of 14 seconds into the game and Massillon had a lead it would never relinquish.
"I didn't even let him (McCormick) know he was wearing that (Winters' number) until about an hour before the game," Tiger coach Jason Hall said. "It was just a situation where we were able to catch them off guard with it and we were able to take advantage of it."
Steubenville would try to follow the same blueprint it used in beating Massillon last year – and has used for years against various opponents. Big Red took up 12 plays on their first possession, then another 16 yards on the second.
And ended up with nothing to show for either.
The first ended in a quick kick at the Tiger 44. The second ended on a Tyler Allman interception at the Massillon 1.
Allman's pick would be one of six Big Red turnovers on the night, including three straight in the second quarter. Massillon turned those turnovers into 14 points – the first a 13-yard touchdown run by Kentrell Taylor, who finished with 99 yards on 20 carries, for a 14-0 Tiger lead late in the second quarter.
The other came on a 42-yard Seth Nalbach interception return for a score in the third quarter.
"It's backbreaking, because I've been on the other side," Hall said of the turnovers. "Offensively, it's hard to get momentum if you're turning the ball over every time you get going. Our defense really put them in position where they really couldn't get rolling tonight. They couldn't establish a rhythm because of the things we were doing."
Steubenville finished with 321 yards of offense, 278 of those on the ground. But Big Red could only convert 5-of-16 third-down tries, while going for it seven times on fourth down, converting four.
"We set the tone defensively," Hall said. "I can't praise our kids and our coaches defensively enough. Our kids just never gave up. We forced some turnovers, punishing them when they had the ball. That's Massillon football. That's what we expect."
Big Red would put their only points of the game on the board when JoJo Pierro ran for a 24-yard touchdown 1:15 into the second half to cut it to 14-7. Pierro finished with 193 yards on 33 carries.
While Steubenville owned the first possession of the third quarter, the Tigers owned the rest of the quarter. Massillon struck on a 36-yard scoring pass from Kyle Kempt to Smith and then on Nalbach's pick-six.
"It really felt good, just getting back at them and having them get that feeling that we had last year," Smith said.
Massillon 28,
Steubenville 7
at Paul Brown Tiger Stadium
Steubenville 0 0 7 0 7
Massillon 7 7 14 0 28
SCORING SUMMARY
M – Smith 76 pass from McCormick (McCarthy kick)
M – Taylor 13 run (McCarthy kick)
S – J. Pierro 24 run (McClurg kick)
M – Smith 36 pass from Kempt (McCarthy kick)
M – Nalbach 42 interception return (McCarthy kick)
S M
First downs 11 15
Rushes-yards 57-278 30-97
Comp-Att-Int 3-8-2 11-19-0
Passing yards 43 206
Fumbles-lost 4-4 4-2
Penalties-yards 5-48 3-14
Records 6-1 6-1
INDIVIDUAL STATISTICS
Rushing:
Massillon – Taylor 20-99 TD; Nalbach 5-14; Kempt 3-7.
Steubenville – J. Pierro 33-193 TD; A. Pierro 16-44.
Passing:
Massillon – Kempt 10-18-130 TD; McCormick 1-1-76 TD.
Steubenville – A. Pierro 3-8-43 2 INTs.
Receiving:
Massillon – Smith 4-121 2 TDs; Olack 4-61; Roberson 2-18; T. Robinson 1-6.
Steubenville – Garay 1-37; Petteway 1-5; Meyer 1-1.