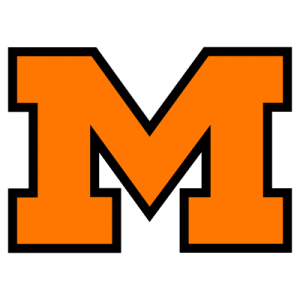 Tigers bully Brantford
Massillon rebounds from Iggy loss with rout of Canadian foe
By CHRIS EASTERLIN
The Independent
MASSILLON, OH —
The phrase "Turnabout is fair play" rang loudly through Paul Brown Tiger Stadium on Friday night.
A week ago, the Massillon Tigers suffered through a 42-point loss to St. Ignatius. On Friday night, it was they who did the beating as the Tigers handed winless Brantford (Ont.) Collegiate an even worse loss, 69-7, in front of around 7,500 at Paul Brown Tiger Stadium.
"We just ran our base stuff," said Tiger coach Jason Hall, whose 4-3 team heads to Warren next Saturday to meet Warren Harding. "Obviously it's nice to win after the way we played last week. Obviously, understanding the team that we're playing you don't know a lot about them. They came and they have a great coach and I thought for what they had, their kids were playing hard. We're excited about winning. Obviously from here on out, every game is a playoff game for us."
Seven days after trailing 49-0 at halftime, the Tigers walked into the locker room on Friday night with a 48-0 lead of their own. All this came after Massillon led just 10-0 after the first 12 minutes of play.
The teams played with a running clock after Massillon took a 55-0 lead 1:51 into the second half. Massillon held a 62-0 lead through three quarters.
"Before halftime, I kind of felt like, 'Wow,'" said Tiger defensive lineman Joey Studer, who returned a fumble for a touchdown. "It just didn't feel right at halftime that I wasn't even playing any more. I was just sitting out."
The Tigers had a different look to them on offense from the first time they took the field on offense. Robert Partridge made his first start at quarterback and completed 4-of-7 passes for 55 yards with a 33-yard touchdown to Michael Clark, who had started at the position for the first six games.
That touchdown made it 38-0 Tigers with 5:24 left in the first half. It was one of only five offensive touchdowns for Massillon, which finished with 362 yards on 43 plays.
Massillon also played the first half without the services of J.T. Turner, who was on the sidelines due to a team matter. Even with the game in hand at halftime, he did get in the game to start the third quarter on offense, rushing for a team-high 65 yards on three carries, including a 43-yard touchdown to make it 55-0.
"We had just an in-house situation," Hall said. "Justin's a great team player for us, and he understands what's going on. Justin didn't do anything that was crazy or anything out of the ordinary. We have team rules and policies, and as a captain and a senior, he understands them. There's no issues with J.T. It's done and gone. If you don't have organization and structure and discipline, you can't have a football team."
Turner's fill-in at cornerback, Tyler Miller, made up for his absence, intercepting a pair of passes. He returned the second one 23 yards for a touchdown and a 45-0 lead with 4:38 left in the half.
"I was just ready to play," Miller said. "All of us are always coached to be ready to play. Coach Hall always says to be ready when a man goes down, so we have to be ready to do that."
Miller's interception was one of three defensive or special-team touchdowns Massillon scored in the first half. Bo Grunder also had a 60-yard punt return for a score and Studer had his fumble return for a score.
The Tigers forced five turnovers in the first half, converting four of those into scores. At one point, defensive lineman Tim Busson was able to literally take the handoff from the quarterback at the Brantford 26 for a turnover.
The Tigers added a 47-yard interception return for a score by Dannie Mack with 7:47 left in the third quarter to make it 62-0.
"It's real important to get that, because it helps out the offense a lot," Miller said. "It's just easier on them."
Brantford, which was limited to 55 total yards on 47 plays, finally broke into the scoring column with 2:08 left in the game. Kyle Giancola fought in from four yards out.
Massillon 69
Brantford Collegiate 7
At Paul Brown Tiger Stadium
Brantford 00 00 00 07 07
Massillon 10 38 14 07 69
SCORING SUMMARY
M – Roberson 9 run (Geier kick)
M – Geier 31 FG
M – Grunder 60 punt return (Geier kick)
M – Partridge 7 run (Geier kick)
M – Studer 13 fumble return (Geier kick)
M – Clark 33 pass from Partridge (Geier kick)
M – T. Miller 23 interception return (Geier kick)
M – Silva 22 FG
M – Turner 43 run (Silva kick)
M – Mack 47 interception return (Silva kick)
M – Litman 1 run (Silva kick)
BC – Giancola 4 run (Dinsmore kick)
Bran Mass
First down 7 17
Rushes-yards 30-40 36-307
Comp-att.-int 4-17-4 4-7-0
Passing yards 15 55
Fumbles-lost 2-2 2-1
Penalty yards 10 60
INDIVIDUAL STATISTICS
Rushing:
Massillon – Turner 3-65 TD;
Roberson 5-53 TD,
Nalbach 9-47;
Reiman 3-29;
Haring 5-24;
Mattox 3-24;
Patterson 1-22;
Mack 2-22;
Litman 2-10 TD;
Olack 1-10;
Partridge 1-7 TD.
Brantford – Giancola 12-31 TD;
Rodgers 17-16.
Passing:
Massillon – Partridge 4-7-55 TD.
Brantford – Gibbons 3-11-16 2 INTs;
Kelly 1-6-(-1) 2 INTs.
Receiving:
Massillon – Clark 1-33 TD;
Zimmerman 1-15;
McCarthy 1-5;
Remark 1-2.
Brantford – Rodgers 2-1;
Archibald 1-9;
Bage 1-5.
Records:
Massillon 4-3;
Brantford 0-5.