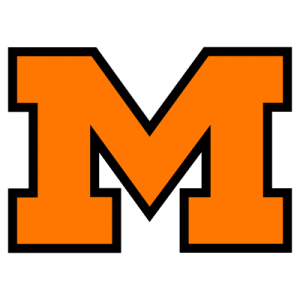 Tigers vent in big victory
Massillon rolls up a 45-14 win over Parma Normandy
By CHRIS EASTERLING
The Independent
MASSILLON, OH —
An angry football team can be a dangerous football team. The Massillon Tigers were an angry team as they entered Paul Brown Tiger Stadium for Friday night's game against Normandy – angry over last week's last-second loss to Jordan (Utah), and angry at the memories of last year's loss to the same Invaders they lined up against on this evening.
They took some of that anger out on the Invaders early on, building up a 21-0 second-quarter lead. While Normandy got within seven at halftime, Massillon regained its composure and pulled away for a 45-14 victory at Paul Brown Tiger Stadium.
"No. 1, last week we talked about getting that chip off our shoulder," said Tiger coach Jason Hall, whose team takes a 2-1 record into next Friday's game against reigning Division V state runner-up Ursuline at Youngstown State University. "No. 2, they had something prove from last year. I don't think our kids thought they went up there and played their best game."
Both defenses were forced to make stands in the first quarter. Normandy missed a 42-yard field goal after getting an interception on the first play of the game, while the Tigers missed 32-yard field goal of their own after their defensive stop.
Bo Grunder made sure the Tigers' next defensive stand didn't go to waste. After a three-and-out on Normandy's second possession, he took the punt at his own 18, eventually cutting his way across the field and running all the way back for an 82-yard touchdown at the 1:24 mark of the first quarter for a 7-0 Tiger lead.
Tiger quarterback Michael Clark's nifty running and sleight of hand helped Massillon get a 21-0 lead just 1:22 into the second quarter.
The first time, he perfectly executed a play fake to J.T. Turner on a jet sweep, only to keep it on the bootleg to the left and run virtually untouched for a 60-yard touchdown. The second one came when he ran for 33 yards after Grunder recovered a Normandy fumble at its 39, finally being brought down at the Invader 6.
"The defense, they have to watch for us to hand off to J.T.," said Clark, who finished with 127 yards rushing in the game. "I think we had run that play earlier in the game and got 30 yards. They have to respect that. As soon as they do, you keep it."
Turner took the next play the rest of the way for the Massillon touchdown at the 10:38 mark of the second quarter and a 21-0 lead.
But Normandy came to life after that score, grinding out two long scoring drives to make it 21-14 at halftime.
The first drive went 68 yards in seven plays, with Michael Louis scoring from 6- yards out at the 7:50 mark of the first half. The second one chewed up 81 yards on just six plays – one of which was a 61-yard run by Squirek – with Squirek doing the honors from 3-yards out with 3:31 left in the half.
Squirek was a bull for the Tiger defenders to deal with all night, rushing for 167 in 18 first-half carries alone. He finished the game with 207 yards on 26 carries.
"He was tough to take down," Turner said. "He was a big dude. He was a load to bring down."
Normandy came out of the locker room after the half and drove to the Tiger 20, but Spencer Leno dropped the Invaders for a 2-yard loss on fourth down. Boosted by the stop, Massillon hopped on the back of Turner on the next drive, moving 78 yards in eight plays – seven of those Turner runs – before the senior ran in from 3-yards out for a 28-14 Massillon lead with 3:55 left in the third.
Turner had 71 yards rushing on the drive, after gaining just 46 in the first half. He finished with his third straight 100-yard rushing game with 156 yards on 23 carries.
"I started catching cramps at halftime," said Turner, who broke the game open with a 17-yard touchdown run on the final play of the third quarter for a 35-14 Tiger lead. "I took a few pills, drank some Gatorade and (Tiger assistant Elden) McVicker just told me to go out there and keep running hard."
Massillon 45
Normandy 14
At Paul Brown Tiger Stadium
Normandy 00 14 00 00 14
Massillon 07 14 07 10 45
SCORING SUMMARY
M – Grunder 82 punt return (Geier kick)
M – Clark 60 run (Geier kick)
M – Turner 6 run (Geier kick)
N – Louis 6 run (Cook kick)
N – Squirek 3 run (Coon kick)
M – Turner 3 run (Geier kick)
M – Turner 17 run (Geier kick)
M – Geier 30 FG
M – Partridge 7 run (Geier kick)
Nor Mas
First Downs 15 17
Rushes-Yds 54-323 41-309
Comp-Att-Int 1-9-0 4-12-1
Passing Yards 4 63
Fumbles-Lost 3-1 0-0
Penalty yards 44 25
INDIVIDUAL STATISTICS
Rushing:
Massillon
Turner 23-156 3 TDs;
Clark 8-127 TD;
Reiman 7-22;
Partridge 2-4 TD.
Normandy
Squirek 26-207 TD.
Passing:
Massillon
Clark 3-11-51 INT;
Partridge 1-1-12.
Normandy
Pierce 1-9-4.
Receiving:
Massillon
Price 1-32;
Adkins 1-12;
Gaines 1-10;
Grunder 1-9.
Normandy
Sala 1-4.
Records:
Massillon 2-1;
Normandy 1-2.