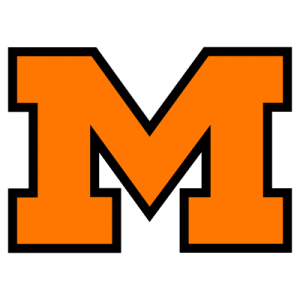 Tigers give Hall his first Grunder's four TDs help Massillon pull away from Buchtel
By CHRIS EASTERLING
The Independent
MASSILLON, OH —
There were mistakes and turnovers; dropped passes and penalties. But at the end of Jason Hall's first game as the Massillon head coach, there was also a win for the Tigers on Friday night.
While far from a clean opening-night performance, the Tigers were able to put together the plays when they had to in posting a 45-29 win over the Buchtel Griffins in front of about 8,000 fans at Paul Brown Tiger Stadium.
"We have to play better next week," Hall said. "That's what we talked to our kids about tonight. No. 1, we have to capitalize in the red zone and not make mistakes going in, and we have to make smart decisions coming out when we're pinned deep.
"We just have to keep training our kids to be smart football players. We have to be more fundamentally sound when we have the ball. I thought our kids did a good job adjusting tonight."
While there were plenty of things the Tigers will cringe about in the film session, one thing they won't be grimacing over was the performance by Bo Grunder at receiver.
All the 5-foot-9, 159-pound Grunder did was catch four touchdown passes on five receptions on the night, for a total of 112 yards. He had scoring catches of 26, 40, 17 and 24 yards, the last which gave the Tigers a 38-15 lead.
"I never thought I'd score four TDs in a game, but I did," Grunder said. "Me and (quarterback Michael) Clark connected. That's going to be all season."
Grunder also contributed on defense, picking off a pass on the goal line and also recovering a fumble on the first play of the season.
As for the guy throwing the ball to Grunder, Clark made the most of his first game action since Week Four of last season. He completed 10-of-18 passes for 170 yards and four touchdowns, as well as a pair of interceptions, one of which was returned 100 yards by Buchtel's Tahj Dent for a touchdown.
"We're all starting to get clicking," Clark said. "The offensive line, everything. It's just really coming together, and it's going to lead to big things."
However, for both teams, the turnovers were a major issue on this evening. Massillon turned it over three times, two of which lead to Buchtel scores. The last one – the Dent interception – was returned the length of the field for a score which cut the deficit to 17-15 with 9:46 left in the third quarter.
The Tiger defense, though, stiffened on the two-point conversion try, not allowing the Griffins to tie the score.
"Any time a team goes for two," Hall said, "when you stop a team from going for two, you take away an instant chance to change momentum. They had a chance to tie, and they don't, and momentum can shift just like that in high school football."
It would begin to shift heavily to Massillon after that stop. The Tigers scored on consecutive drives for a 31-15 lead through three quarters, while the Griffins turned it over on consecutive drives to help set up that change in momentum.
Massillon finished the game by scoring on four of its last six possessions, with Clark adding a rushing touchdown to cap the Tiger scoring.
Buchtel wouldn't go quietly, though, as Dent scored a pair of fourth-quarter touchdowns. The senior quarterback finished with 124 yards on the ground and a pair of scores, plus 136 yards through the air.
"The quarterback was quick," Grunder said of Dent. "He had moves. We couldn't wrap him up. He kept juking our linemen."
The Tigers looked to start the game off with a bang. However, they spent much of the first quarter starting and stopping with the momentum, mostly stopping.
"It was our first game, so we were really excited," Clark said. "I think we all stuck together."
Their first possession – which started at the Griffin 34 – ended a yard short of picking up a first down. After taking a 7-0 lead on a 26-yard Clark-to-Grunder touchdown pass on their second possession, the next three times the Tigers touched the ball – literally – they gave it up to Buchtel.
An interception was brought back to the Tiger 4, which resulted in a 1-yard John Coleman touchdown run which evened the score at 7-7 following the PAT. The subsequent kickoff was fumbled at the Massillon 11, but the Tiger defense held on a fake field goal try.
The very next Tiger play, the Buchtel defense swooped in and stuffed the ball carrier in the end zone for a safety and a 9-7 Griffin lead.
But just as quickly as the first quarter changed to the second, the momentum moved to Massillon. Clark and Grunder hooked up for another long touchdown pass – this one for 40 yards – to give the Tigers the lead for good at 14-9.
Jeremy Geier capped Massillon's next possession with a 26-yard field goal, the first of his career, to make it 17-9 with 48 ticks left on the first-half clock.
Massillon 45
Buchtel 29
at Paul Brown Tiger Stadium
Buchtel 9 0 6 14 29
Massillon 7 10 14 14 45
SCORING SUMMARY
M—Grunder 26 pass from Clark (Geier kick)
B—Coleman 1 run (Dent kick)
B—Kashrelle King safety
M—Grunder 40 pass from Clack (Geier kick)
M—Geier 26 field goal
B—Dent 100 interception return (rush failed)
M—Ivan 1 run (Geier kick)
M—Grunder 17 pass from Clark (Geier kick)
M—Grunder 24 pass from Clark (Geier kick)
B—Dent 35 run (Parker pass from Dent)
M—Clark 6 run (Silva kick)
B— Dent 8 run (pass failed)
Buchtel Mass
First Downs 12 21
Rushes-yards 35-126 46-254
Comp-Att-Int 9-23-2 10-18-2
Passing yards 136 170
Fumbles-Lost 4-3 1-1
Penalty yards 56 20
Individual statistics:
Rushing:
Massillon
Turner 22-140;
Reiman 4-46;
White 4-33;
Clark 8-26;
Roberson 3-7;
Patterson 2-4;
Ivan 3-2.
Buchtel
Dent 20-124.
Passing:
Massillon
Clark 10-18-170 4 TDs,INT
Buchtel
Dent 9-23-136 2 INTs..
Receiving:
Massillon
Grunder 5-112-4;
Turner 2-7;
Ivan 1-29;
Gaines 1-13;
Price 1-9.
Buchtel
Parker 3-54;
Lovelace 3-52.
Records
Massillon 1-0,
Buchtel 0-1.