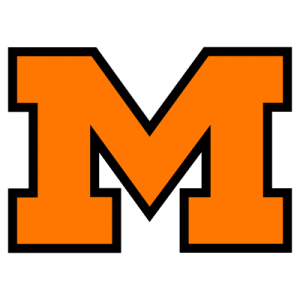 No 'O' sinks Tigers vs. Iggy
By CHRIS EASTERLING
PARMA – The difference is like night and day. Eight days earlier, the Massillon Tiger offense rolled up a season high 52 points, 498 offensive yards and 433 rushing yards in a nail-biting loss to Mentor. On Saturday night at Parma's Byers Field, they could only muster 13 yards rushing and 75 total yards – both season lows – against a St. Ignatius team which had lost to Mentor just a week before the Cardinals edged the Tigers.
However, it was on the scoreboard where the biggest difference was, as the Tigers were shut out for the first time since 1998 in a 27-0 setback to the Wildcats.
"I don't know," said Massillon coach Tom Stacy, whose 2-4 team may have seen its playoff hopes ended with the loss. "If somebody's got an answer, I'd like to hear it, because I certainly don't have one for that. It's unbelievable that you could block that well last week and then not block that well this week.
"They (the Wildcat defense) loaded up the box and said, 'Hey, if you're going to beat us, you're going to beat us throwing the football.' And we're just not good enough throwing it right now."
The last time Massillon was shut out came exactly nine years ago in Week Six of Rick Shepas' first season. Glen Mills (Pa.) did the honors with a 19-0 win at Paul Brown Tiger Stadium.
Compounding the problem was the injury status of DeVoe Torrence, who rushed for 283 yards against Mentor. Torrence did not start the game because of his undisclosed injury, and like the rest of his teammates, was never able to get into any kind of rhythm running the ball. He finished with just one yard on 13 carries.
"DeVoe was banged up," Stacy said. "We weren't even sure he was going to play tonight. He was touch-and-go, and we kept it under wraps because we didn't want them to game-plan it."
K.J. Herring finished as the Tigers' leading rusher with 36 yards on 10 carries.
"I think it was team defense," said St. Ignatius coach Chuck Kyle, whose team is 5-1. "We were stringing it out as far as the running game, not giving DeVoe a seam, because if you give him a seam, then look out. We tried to string them out a little bit there."
It was also a night-long issue of field position for the Tigers, whose best starting position was their own 28-yard-line. A big reason for that was the leg of St. Ignatius kicker Nicholas Yako, who put all six of his kickoffs into the end zone for touchbacks.
Massillon struggled to change that field position, as it failed to record a first down on six of its 13 possessions. The Tigers' first snap on the Wildcats' side of the 50 didn't come until the final play of the game, which was also the first time they picked up more than one first down on a drive.
"We were really bad on offense," Stacy said. "I thought our defense really played well considering everything. We just couldn't do anything on offense."
St. Ignatius – which finished with 182 yards and eight first downs – put the pressure on the Tigers to keep up by jumping out to a 13-0 halftime lead, which proved to be all the points it would need. Yako booted a pair of 40-plus-yard field goals – a 43- and 49-yarder – while Emmett Lydon added a 1-yard run for the Wildcats.
While St. Ignatius' offense was doing its part getting the lead, the Wildcat defense was setting the tone by making life impossible for the Tigers. Massillon finished the first half with minus-4 yards of offense, a problem exacerbated by a minus-37 rushing performance.
The Tigers also gave up four sacks in the first half for a loss of 39 yards. They were sacked one more time in the second half for a total loss of 49 yards.
"We can't put all of that on the offensive line," Stacy said of the sacks. "It's play-calling; it's offensive line; it's running backs blocking; it's wide receivers not getting open; it's (the quarterback) holding on to the ball too long. It was a combination of all of that."