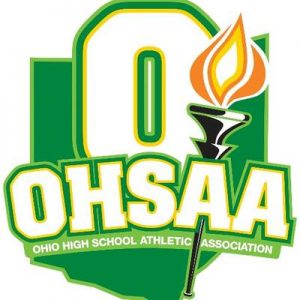 End of the line
Tigers don't capitalize on scoring opportunities in loss to Whitmer
Division I Region 2 Semifinal
By CHRIS EASTERLING
Chris.Easterling@IndeOnline.com
The Massillon Tigers figured if they held Toledo Whitmer to just a pair of touchdowns, chances were good they would find themselves back in a regional championship game for the second year in a row.
Massillon was able to do just that, but will still be putting the equipment away this week after it suffered a 14-10 defeat at the hands of the Panthers in a Division I Region 2 semifinal on a cool, rainy Saturday night at Parma's Byers Field.
Two old, familiar problems showed up to sabotage the Tigers' dreams of matching last year's magical playoff run – a dangerous running quarterback, and the lack of big plays on offense.
"Their quarterback is a good player," said Tiger coach Tom Stacy, whose team bows out at 7-5. "We knew that coming in, and he ran the ball well. But it was our inability to finish on offense that really hurt us. When you give up 14 points in the playoffs, you should win. We just didn't do enough on offense to get it done."
Whitmer's quarterback-in-a-fullback-body, Donnie Dottei, hurt Massillon with 113 yards rushing on 23 carries, including a third-quarter score that put the Panthers on the board for the first time. Many of those runs were on designed quarterback counter plays similar to the ones which caused the Tigers so much trouble in a loss to Mentor earlier in the season.
"We never saw that tape, but we knew that Mentor had a good game plan also out of the spread offense," said Whitmer coach Joe Palka, whose team will take a 9-3 record into this Friday's regional final against McKinley at Byers Field. "We knew that the quarterback run could give them problems.
"Fortunately today, it worked well for us. Donnie is one of our best runners, so it worked out good."
Dottei also hurt Massillon with his arm – somewhat. It was his 24-yard touchdown strike to tight end Kevin Koger, a ball Koger made a nifty adjustment on to grab behind a Tiger defender, which provided the winning points with 8:22 remaining in the game.
The Tigers did enough to jump in front 10-0 in the first half, even with all-state tailback Brian Gamble limited to just defensive duties for much of the game due to an ankle injury. Massillon scored on its first possession of the game – a drive that started at the Whitmer 47 following a punt – when junior K.J. Herring ripped off a 37-yard touchdown run with 9:54 remaining.
Herring and sophomore J.T. Turner picked right back up where they left off a week ago in the win over Perry, when they combined for 96 yards rushing. In fact, they bettered those numbers as Turner finished with 117 yards on 18 carries, while Herring ran for 99 on 16 totes.
"They did a good job," Stacy said of Herring and Turner. "They did a good job. Still, when you lose an all-state tailback, it's big. He does so much for us, not just running the football, but catching it also. But the two young guys did a nice job."
Massillon's second – and final – score came on the Tigers' first drive of the second quarter. Starting at its own 20, Massillon methodically drove the ball to the Panther 10, but stalled. Facing a fourth-and-6 situation, Steve Schott was called on to kick a 27-yard field goal, which he did to make it 10-0 Tigers with 3:55 left until halftime.
It would be the final time the Tigers would change the number on their side of the scoreboard this season.
The Tigers were able to eliminate the turnovers for the third straight game.
But they did set up Whitmer's first score with a bad snap on a punt which moved the ball from the Panther 39 to the Massillon 17. Two plays later, Dottei was in the end zone to make it 10-7 Tigers with 8:54 remaining in the third quarter.
Massillon had its share of chances throughout the game, snapping the ball 30 times on Whitmer's side of the 50 on the evening. Every second-half drive by the Tigers reached at least the 50, and three of the four possessions moved at least to the Whitmer 39.
But none of those drives could produce points, not even a last-ditch drive which reached the Panther 20 following a 37-yard Turner run. Three incomplete passes, as well as an 8-yard loss on a screen pass, sealed Massillon's fate.
"We had a lot of opportunities to make plays tonight, and we didn't make them," Stacy said. "It's really a hard thing to explain. We didn't protect (quarterback Bobby Huth) very well, again. That was really disappointing. We just didn't make plays when we had to, to win."
Massillon's loss brings an end to the Tiger careers of 27 seniors, including the likes of Gamble, Huth, Andrew Dailey, Trey Miller, Antonio Scassa and Emery Saunders. It was those players Stacy was thinking about most as he stood outside the same locker room from which the Tigers emerged following their historic win over St. Ignatius just a year earlier.
"I just feel bad for our seniors," Stacy said. "It's a great group of kids. They took us to the state championship game last year. I just feel bad for them. The Gambles and Daileys and Saunders. They've done so much for our program the last three years, I just feel really bad for them.
"We have a lot of guys hurting in there. They've invested a lot of time and effort into the program. You lose a game like this, you're hurting. We have a lot of guys hurting in there right now."
Massillon 7 3 0 0 10
Whitmer 0 0 7 7 14
SCORING SUMMARY
M ‑ K.J. Herring 37 run (Steve Schott kick)
M ‑ Schott 27 field goal
W ‑ Donnie Dottei 7 run (TreCaris kick)
W ‑ Kevin Koger 24 pass from Dottei (Caris kick)
INDIVIDUAL STATISTICS
Massillon rushing: J.T. Turner 117; Herring 16‑99 TD; Gamble 3‑14; Tommy Leonard 3‑8.
Whitmer rushing: Dottei 23‑113 TD; Dewayne Frazier 11 ‑42; Jeremy Jones 1‑0.
Massillon passing: Bobby Huth 7‑16‑67.
Perry passing: Dottei 2‑9‑41 TD.
Massillon receiving: Andrew Dailey 2‑17; Josh Cross 1‑32; Bryan Sheegog 1‑15; Giorgio Jackson 1‑8; Trey Miller 1‑3; Brian Gamble 1‑(‑8).
Whitmer receiving: Koger 2‑41 TD.