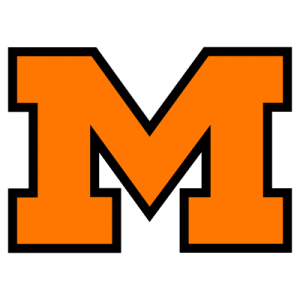 Falls felled! Tigers deal Cuyahoga squad first loss
Spencer sparks Tigers past Falls
By JOE SNAHEEN
Independent Sports Editor
If anyone wondered about Willie Spencer's attitude coming off last week's one-game suspension for practice viola­tions, their questions were answered early and often in the Massillon Tigers' 21‑11 defeat of the previously unbeaten Cuyahoga Falls Black Tigers, Friday at Paul Brown Tiger Stadium.
Spencer had a hand in all three of Massillon's touch­downs as the Tigers had the game salted away before the band show with a 21‑3 halftime advantage.
"Willie was terrific," gushed Tigers coach Jack Rose. "I made him unterrific in the second half. We threw the interception and I got too con­servative. That's my fault.
"But Willie was focused all week. When he is in tune, he is hard to beat. Really, the whole team was well‑focused. They were ready."
The senior signal caller, forced to sit out last week's vic­tory over Barberton, asserted himself on the Tigers' first drive of the evening. He earned Massillon's first first down of the night on an option keeper around left end, then hit Bren­nan Rohr with a 25‑yard pass for another first down at the Falls' 45.
After a holding call against the Black Tigers, Spencer fol­lowed guard Kevin Bouder on an option‑keeper around left end, cut back at the 30 and sprinted untouched into the end zone. Nick Pribich's kick made it 7‑3 Massillon with 2:16 left in the first period.
The Tiger defense got the ball back when linebacker Courtney Herring shot a gap in the Falls line on third‑and‑eight, dump­ing Black Tigers' tailback Kevin Hyatt for a three‑yard loss, forcing a punt.
Again Spencer showed the 13,796 in attendance that he'd put the past behind him and had come to play. He hit Steve Grif­fith with a 13‑yard dart for a first down at the Massillon 44. Jeremy Fraelich picked up 11 yards off left guard to the Falls' 45, then Leon Ashcraft got it rolling with a 10‑yard spurt on the draw play to the 37.
Two plays later Vinny Turner gained 16 yards off left tackle and the Tigers were driving at the Falls 15. Once again Spencer called his own number, keeping the ball on the option around left end. The Massillon line executed to perfection and Spencer's quickness enabled him to dance into the end zone. Pribich converted and it was 14­3 Tigers with 5:13 until halftime.
"If we'd have played the op­tion in the first half the way we did the second half, maybe we'd have shut Spenser down," said Falls coach Don Ross." He's too good of an athlete to have breakdowns. He is just a great athlete. He cracks a seam where we were supposed to have someone and the result was a touchdown."
'The Massillon defense forced and recovered a Falls fumble near midfield to give Spencer and company one more shot with about a minute until the break.
Spencer, sensing the kill, went up top on first down. Soph­omore speedster Devon Wil­liams got a step on the secon­dary but the ball was under­ thrown. Both Falls defenders appeared to tip the football, but Williams kept his concentration and came down with it for a 52­ yard touchdown bomb. Pri­bich's boot made it 21‑3 at half.
"Every coach teaches their kids to bat that ball down," Ross observed. "Maybe they mistimed their jumps. We had two kids there.
"But that score puts us in a hell of a position because you take seven off the board, they're playing a little tighter and who knows what happens in the second half."
Spencer never saw Williams catch the ball.
"I saw it get tipped and thought it was incomplete," he said. "Then I saw the ref put his hands up to signal a touch­down."
Spencer's first half statistics: 57 yards rushing and two touch­downs in five carries; 86 yards and one touchdown on 3‑for‑4 passing.
So much for any pregame concerns.
"I was trying to prove to ev­erybody what I was about,", Spencer said. "I haven't done much this year passing wise, so I wanted to come out and estab­lish that part of my game."
The second half was rather rough from the Massillon stand­point, although the final score smoothed things over. The Ti­gers threw an interception on their first possession, then got conservative on offense and went three‑and‑out on their next two series of downs.
"I told them we were going to go out and get after it in the second half," Rose lamented. "I said you have to be greedy and take it from them, when you play football. Then I don't listen to myself. I learned a lesson tonight. We all learned one."
The Tigers defense did its job however, stopping the Black Ti­gers' first two drives of the second half. Cuyahoga Falls finally made things interesting by marching 53 yards in nine plays. Hyatt covered the final 18 on a simple dive play up the middle. The point‑after made it a 21‑11 game with the entire fourth quarter left to play.
The Tigers kept the ball for six plays to start the fourth, but turned it over on an interception at the Falls' 25‑yard line with 9:50 to go. The Black Tigers got a heady performance from quarterback Bill Brandt, who completed four passes for first downs to march the offense to the Massillon 14.
Lavell Weaver helped stem the tide by sacking Brandt for a six‑yard loss, then an intention­al grounding penalty wiped out any chance for the Black Tigers to put up a final touchdown.
"We made some big plays offensively and that's what it takes," Rose said. "The de­fense bent a little bit, but they made a good adjustment and played much better after that first drive.
MASSILLON 21
FALLS 11
M F
First downs rushing 10 9
First downs passing 4 10
First downs penalty 1 0
Total first downs 15 19
Net yards rushing 190 123
Net yards passing 96 169
Total yards gained 286 292
Passes attempted 9 32
Passes completed 4 13
Passes int. 2 0
Times kicked off 4 3
Kickoff average 42 40
Kickoff return yards 14 35
Punts 2 2
Punting average 36.5 39.5
Punt return yards 0 ‑2
Fumbles 0 3
Fumbles lost 0 1
Penalties 2 3
Yards penalized 15 38
Number of plays 42 68
Time of possession 19.55 28.05
Attendance 13,796
FALLS 3 0 8 0 11
MASSILLON 7 14 0 0 21
SCORING SUMMARY
First quarter
F ‑ Worthington 37 yard kick
M ‑ Spencer 35 yard run (Pribich kick)
Second quarter
M ‑ Spencer 13 yard run (Pribich kick)
M ‑ Williams 49 yard pass from Spencer (Pribich kick)
Third quarter
F ‑ Hyatt 18 yard run (Brandt conversion)
FINAL STATISTICS
Rushing:
Massillon
Ashcraft 21‑105,
Spencer 8‑58, 2 TDs.
Falls
Hyatt 21‑94, 1 TD.
Passing:
Massillon
Spencer 4‑9‑96, 1 TD.
Falls
Brandt 13‑32‑169.
Receiving:
Massillon
Williams 2‑59, 1 TD,
Rohr 1‑25.
Falls
Steiner 5‑64,
Hyatt 2‑39,
Marino 2‑39.

Leon Ashcraft