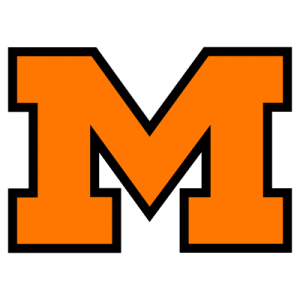 Pribich boots the Fitch 'jinx'
Spencer's long TD is key to win
By MARK LAUTZENHEISER
Independent Sportswriter
It's amazing what one play and a little momentum can do for a football team.
The play?
Massillon quarterback Willie Spencer's 86‑yard touchdown run on the first play of the fourth quarter.
Thus, the momentum.
The result?
A Nick Pribich 40‑yard field goal with 2:58 remaining in the game to give the Tigers a 10‑7 win over Austintown Fitch at Falcon Stadium on Friday.
"This is a great win. This puts us over the hump," a tearful Spencer said as he made his way toward the locker room. "We beat a great team. It is ex­actly what we needed."
The win ends the Tigers' los­ing streak at Falcon Stadium ‑ Massillon had been dealt four losses in four tries ‑ but it didn't come without some an­xious moments in the game's final three minutes.
Pribich's go‑ahead kick appeared to take the wind out of Fitch's sails. The Falcons were down … but they weren't out.
Starting from its own 11 after a mishandled kickoff, Fitch struck quickly.
On the first play from scrimmage, Falcon quarterback, Rich Marinelli found Jeff Hawkins down the middle for 53 yards, and a face mask, against Massillon put the ball on the Tiger 21.
The threat died two plays la­ter when Marinelli fumbled a snap and Massillon's Brad Lambrou recovered, giving the Tigers the ball and ‑ it appeared ‑ the win.
Not so.
As the Tigers worked to run out the clock, Spencer swept left end and lost the handle, with Fitch recovering at the Massil­lon 11.
Fullback Mike Stanec bulled six yards to the five; Marinelli dove ahead to the 4; and, with no timeouts left, threw out of bounds on third down to stop the clock.
That left Falcon kicker Chris Calcagni facing a 21‑yard field goal to send the game into over­time.
Calcagni, who gave Fitch a 10‑7 win over Lakewood St. Ed­ward a week ago, couldn't re­peat his heroics.
His kick sailed wide right, giving Massillon the win, an end to the Falcon Stadium jinx and a 4‑1 mark on the year.
"We called the keeper and we told Willie to just fall down instead of taking the hit," Tiger coach Jack Rose said of the late miscue. "We were going to run one more play, then take a safe­ty. We figured there would be six or seven seconds left and we would win the darn thing 10‑9.
"Our defense made the big plays when it had to. It seemed like neither team wanted to win this one."
"It was the greatest feeling ever. I just went numb," Pribich said of his game‑winning boot. "When we got the ball back, coach told me to start loosening up and said that a field goal was going to win the game."
Massillon's clinching drive started on its own 43‑yard line after a Fitch punt.
On first down, Spencer hand­ed off to tailback Leon Ashcraft on a routine off‑tackle play. Ashcraft was stopped for no gain, but managed to pitch the ball back to Spencer, who gained 18 yards to the Fitch 39.
From there, Massillon moved to a first down at the 26, but the drive stalled three plays later at the 23.
On came Pribich, drilling his 40‑yarder to put the Tigers ahead to stay.
"Nick had been hitting con­sistent 30‑yarders in pregame, so we knew that if we could get it down around the 30 we had a shot," Rose said. "We were trying to keep the ball on the left hash because he kicks better from there. That's why we were running to the sideline."
"Nobody stopped us, we stop­ped ourselves," Fitch Head Coach Jack Kenney said. "We kept finding ways to win, but we kept stopping ourselves."
In the days leading up to the contest, Rose stressed the strength of the Fitch defense. First‑half action proved him right, as the Tigers could man­age only 76 yards of total offense.
In that same span, the Falcons rolled up 224 yards and dominated on both sides of the ball, but managed only a 7‑0 halftime lead.
That score came on a 43‑yard touchdown strike from Marinelli to Mark Cruz.
Fitch continued to dominate in the third quarter, but failed to hit paydirt.
The fourth quarter was a different story, as the Tigers be­gan to roar. On the strength of play in the final period, Massil­lon wound up out gaining Fitch 176 yards to 157 yards over the final 24 minutes.
For the game, Spencer led the Tigers with 122 yards on the ground in 22 carries, while Ashcraft finished with 90 yards in 18 carries.
MASSILLON 10
FITCH 7
M F
First downs rushing 7 15
First downs passing 2 3
First downs penalty 0 1
Total first downs 9 19
Net yards rushing 218 260
Net yards passing 32 119
Total yards gained 250 379
Passes attempted 12 17
Passes completed 4 4
Passes int. 0 0
Times kicked off 3 2
Kickoff average 53.7 57.0
Kickoff return yards 27 39
Punts 6 5
Punting average 31.7 31.2
Punt return yards 8 22
Fumbles 2 2
Fumbles lost 1 1
Penalties 4 10
Yards penalized 39 96
Number of plays 49 66
Time of possession 20:40 27:20
FITCH 0 7 0 0 7
MASSILLON 0 0 0 10 10
SCORING SUMMARY
Second Quarter
F ‑ Cruz 43 pass from Marinelli (Calcagni kick)
Fourth Quarter
M ‑ Spencer 86 run (Pribich kick)
M ‑ Pribich 40 FG
FINAL STATISTICS
Rushing:
Massillon
Spencer 15‑121, 1 TD;
Ashcraft 18‑90.
Fitch
Stanec 24‑147,
Evans 11‑51.
Passing:
Massillon
Spencer 4‑12‑32.
Fitch
Marinelli 4‑17‑119, 1 TD.
Receiving:
Massillon
Mohler 1‑20.
Fitch
Yargo 2‑23.

Leon Ashcraft