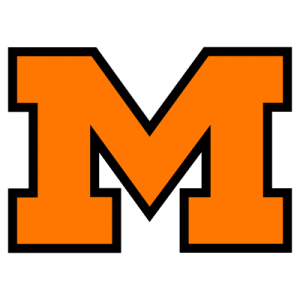 Soph sees Tigers
Promising start erodes Into 27-7 Sandusky win
By STEVE DOERSCHUK
Independent Sports Editor
AKRON – Lofton is a familiar name to football fans.
James Lofton is a famous fast receiver whose game is finesse.
Tron Lofton is an infamous (as to Massillon Tiger fans are concerned) running back whose game was power Saturday night when he led Sandusky to a 27-7 victory in the Region 2 championship game in front of 11,729 fans at the Rubber Bowl.
Lofton put on the greatest display by a sophomore running back opposing the Tigers since Charles Gladman rushed 199 yards in an Akron Garfield loss at Massillon in 1981.
Playing a ton bigger than his listed dimensions (5-8, 170 lbs), Lofton broke dozens of tackles during a first half in which he ran 13 times for 95 yards.
The Tiger defense adjusted at halftime and held Lofton to just 13 more yards in eight carries. Since the Massillon offense wasn't clicking, however, the damage was done.
Lofton's running powered a 57-yard Sandusky drive that tied the game at 7-all early in the second quarter. His 55-yard explosion up the left sideline set up a score with 1:55 left in the half that gave the Blue Streaks a 14-7 advantage.
Both of the drives ended on one yard touchdown blasts by Lotton, who pinballed into the end zone each time and came away standing up.
Afterward, Sandusky head coach Larry Cook said he hadn't been hiding Lofton (just 349-yards in the first 11 games). It was just a matter of nursing along a sophomore, who by now is ready for prime time.
Cook keeps it simple for Lofton, who uses 5-7, 212-pound senior fullback (and all district nose guard) Shon Grant like a body guard. All Lofton has to do is follow No. 31 (Grant) and let his talent take over.
"To tell you the truth," Cook said, "everything we do is fairly simple. We aren't fancy. We work very hard on performing the limited number of things we do extremely well."
Lofton was riding the bench early when it seemed the Tigers were headed for something like the 20-7 victory they scored over Sandusky in 1982 at Massillon – that was the only other time the teams ever met.
The Tigers roared to a perfect start. Captain Brent Back literally flew through the pre game hoop, belly-flopping onto the Rubber Bowl carpet, then senior Gary Young returned the opening kick 36 yards to the Tiger 44.
A five yard blast off tackle by Falando Ashcraft, a five-yard encroachment penalty on Sandusky, and a four-yard plow by Ashcraft made it second and six on the Blue Streaks' 42. Junior Travis McGuire got a hole on a counter danced toward the right sideline, and was gone on a 42-yard touchdown run. Ryan John's P.A.T. kick made it 7-0 with just 100 seconds gone in the game.
Joe Matthews and Grant were the running back in Sandusky's first offensive set.
"That's the way we've been working it," Cook said. "Tron (Lofton) doesn't come in until the second series."
All district quarterback Mike Franklin directed Sandusky to the Massillon 42, where it was fourth-and-one. Cook elected to punt. The Tigers took over on their 18 and proceeded to look unstoppable for another few minutes. Ashcraft sandwiched gains of 13 and 12 yards around a six-yard McGuire run. A clipping penalty two plays later on an end around killed the promising drive.
The Tigers were still in control as their defense stuffed the Streaks and forced a punt on fourth-and-12. The Tigers' next possession, though, was a portent of things two come – two incompletions and a punt.
That's when Lofton reared his head. On the ensuing series he made gains of 3, 6, 6, 6 and 3 yards, opening up avenues elsewhere (passes and scrambles by Franklin) and setting up the first Sandusky touchdown with 7:39 left in the half.
Young nearly turned the game upside down on the ensuing kickoff. The 5-foot-8, 160-pound senior, well known for his fearless, headlong style, burst up the middle, made a spectacular leap over a body, and brought the kick 68 yards to the 17. McGuire made 12 yards on the next two plays for a first and goal at the 5.
An incomplete pass on third down, a dead-ball personal foul, and a delay of game penalty ruined the scoring opportunity and gave Sandusky the ball on downs at the 25. The Streaks' first play was Lofton's 55-yard run, Lofton scored seven plays later.
Again the kick return gave the Tigers a chance to rip the momentum from Sandusky. This time 5-8, 155-pound junior Shawn Shell shot torpedo-like up the middle and was stopped only when he became entangled with a teammate at the end of a 58-yard return to the 32.
The Tigers couldn't make a first down, and the Blue Streaks punctuated their first-half lead with a 14-yard run by Lofton.
Sandusky inflicted a mortal blow by scoring on the opening series of the second half. The focus went from Lofton to Franklin, the quarterback.
Lofton went to a passing game that had the look of the run-and-shoot attack in place for Massillon when the Tigers played Sandusky in 1982. He didn't finish with big yardage (91), but the timing of his 10 completions (in 16 attempts) sustained drives, including this one.
After a sequence that included scrambles of 12 and 14 yards by Lofton, Tiger head coach Lee Owens summoned his troops to the sideline during a timeout. On the next play, Franklin hit Andrew Johnson for six yards, but on the next play the Tigers won on a gamble in which Jason Woullard showed blitz early then showed Grant the ground on what could have been a key five-yard loss to the 14. It was third-and–nine. Franklin's subsequent 13-yard completion to Johnson was one of the key plays in the game.
It set up another one-yard touchdown plunge by Lofton. Sandusky let 21-7 with 6:52 left in the third quarter.
The Tigers fought back. They started on their own 40 and the offensive line showed some real spunk in leading a six play, all running drive to the Sandusky 21 where it was first down. Ashcraft, who wound up with 78 yards in 13 carries, gained 33 yards during the sequence.
Sandusky produced another key play, though, stopping McGuire for a five-yard loss on another counter. McGuire limped off the field on a sore ankle, and the next three plays produced incomplete passes and gave the ball back to Sandusky.
Still trailing 21-7, the Tigers were back in Sandusky territory at the 32 late in the third quarter, this time with Troy Burick in at quarterback in relief of Barry Shertzer. Again the Tigers ran out of downs.
Jamie Lazzara's interception of a Burick pass with eight minutes left set up a Sandusky touchdown with 5:19 left that ended the Tigers' hopes of a comeback.
SANDUSKY 27
MASSILLON 7
M S
First downs rushing 6 12
First downs passing 0 6
First downs by penalty 6 12
Totals first downs 12 18
Yards gained rushing 169 256
Yards lost rushing 16 18
Net yards rushing 153 248
Net yards passing 20 91
Passes attempted 16 16
Passes completed 2 10
Passes int. by 0 2
Times kicked off 2 5
Kickoff average 50 45.2
Kickoff return yards 193 44
Punts 2 4
Punting average 28.0 29.5­
Punt return yards ‑7 0
Fumbles 2 0
Fumbles lost 1 0
Penalties 7 6
Yards penalized 84 65
Number of plays 45 62
Time of possession 18:22 29:38
SANDUSKY 0 14 7 6 27
MASSILLON 7 0 0 0 7
M – McGuire 42 run (John kick)
S – Lofton 1 run (Miller kick)
S – Lofton 1 run (Miller kick)
S – Lofton 1 run (Miller kick)
S – Lazzara 11pass from Franklin (kick failerd)
INDIVIDUAL STATISTICS
Rushing:
(S) – Lofton 21-108, Franklin 9-68, Grant 9‑53
(M) – Ashcraft 13‑78, McGuire 10-70.
Passing:
(S) – Franklin 10-16-0 91,
(M) – Shertzer 1-10-1 6, Burick 1-6-1 14.
Receiving:
(S) – Johnson 4-32, Lofton 3-26
(M) – McGuire 1-6, Brown 1-14