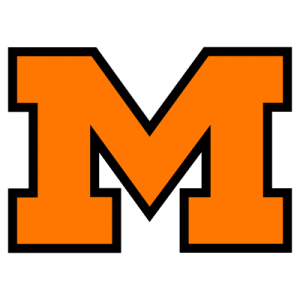 Tigers' 7-year itch turns ouch vs. Mo
Fitch next after 41-7 loss to Crusaders
By STEVE DOERSCHUK
Independent Sports Editor
Most of Ohio will only have seen the ugly numbers. Cincinnati Moeller 41, Massillon 7.
They won't know that this was the first time in four trips the Tigers gave Mighty Mo a run at it deep into the fourth quarter.
In the end it looked worse than any of the previous Moeller victories over Massillon: 30-7 in 1980, 24-6 in 1981, 35-14 in 1982.
Yes, the last time these teams met was 1982. The Tigers had a chance to soothe their seven-year itch.
Alas, this wound up like a barefoot stroll through a poison-ivy farm.
As Massillon head coach Lee Owens put it after Saturday's battle witnessed by 16,764 in Paul Brown Tiger Stadium, Someone said the score was not indicative of the game. I totally disagree. They dominated us on both lines of scrimmage."
That certainly was true, even as the fourth quarter began with the Tigers trailing 21-7.
Yet, the fact remained that Massillon linebacker Craig Turkalj recovered a Carlos Collins fumble at the Moeller 42-yard line with 11:24 left in the game.
And moments later, there was tight end Doug Harig rambling past the Moeller bench on a 13-yard gain on a Lee Hurst pass.
There was hope. There was time to make up the 14-point deficit.
Moments earlier, the Tigers had gambled on fourth-and-inches at mid-field by calling a pass instead of a run. Split end Rameir Martin broke into the clear, poised to score a relatively easy touchdown. Hurst's arm was hit as he threw, though, and Moeller came up with an interception.
But now the Tigers had the ball back on the Moeller 27. They could make the score respectable, maybe even have a chance to win.
Hurst, however, suffered his fifth sack of the night on first down. The Tigers eventually lost the ball on downs with 6:45 left.
Up to that point, Collins, a junior tailback, was having a big night, with 187 rushing yards but with no gains longer than 14 yards.
That changed quickly. With six minutes left, he finished off a 52-yard touchdown sprint and it was 27-7. With 2:30 left, he broke loose for an 83-yard TD run and it was 34-7. With 1:19 left, after the Tigers fumbled deep in their own territory, Moeller inflicted the final pain with a 2-yard TD run.
The 6-foot-1, 187-pound Collins ,who says he runs 100 meters in 10.9 seconds (.3 slower than Euclid's Robert "Mr. Football" Smith, who gained 358 yards against Jackson recently), finished with 35 carries for 322 yards.
"I thought it would be a very difficult game and as a matter of fact it was," said Collins. "We just pulled away at the end."
It wasn't the way Tiger fans had hoped to prolong the 50th anniversary celebration of The House That Brown Built.
It was, in fact:
<Massillon's most lopsided home defeat since a 42-3 loss to Toledo Scott in 1920, when
"home" was Agathon Park.
<The worst Massillon defeat ever at Tiger Stadium. It tied the 34-point margin by which
the Tigers fell 40-6 to Toledo Waite in 1946, three years before Tiger Stadium opened.
<The Tigers' most one-sided setback since 1962, when they bowed 46-0 at Alliance.
The outcome left Moeller with a 4-0 record and the Tigers with a 3-1 mark. Massillon will try to rebound Friday at home against Austintown-Fitch, 4-0 following a 46-12 win over Glenville Friday. Take note of the fact Glenville opened its season by defeating a Wooster team that is 3-0 since then.
"It doesn't get any easier at all," Owens said. "I believe Fitch is even more dominant on the offensive line than the Moeller team whose line dominated us tonight."
"We have o put this game behind us as soon as we can. We're going to find out how much resiliency we have."
Moeller wound up with a 368-74 advantage over the Tigers in rushing yards and a 485-239 edge in total offense.
"We thought we'd line it up and run and see if they could stop us," said Moeller coach Steve Klonne, who runs a one-back offense similar to the one GlenOak deployed against the Tigers recently, except GlenOak had nobody like Carlos Collins.
"Carlos doesn't have the swivel-hipped style of the classic dominant back. He's more of a loper…but all of a sudden, he's in the secondary. I think we hit Massillon with more traps and counter plays than they'd seen us use."
Collins said his job was easy.
I just followed the tackles all night," he said.
Moeller's lines are smaller than usual but the tackles – Paul Barkey (6-3, 270) and Keith Fulmer (6-2, 246) are big enough.
Moeller punted after three plays on its opening series but was unstoppable after that.
During one stretch of the first half, Collins had consecutive gains of 14,7, 8, 8, 2, 9, 4, 10, 6, 2, 3, 9 and 10 yards.
The one-back offense spread the Tiger defense and kept it spread because quarterback Adam Hyzdu was effective when he did pass. Hyzdu showed by far the strongest and most accurate arm of any quarterback the Tigers have seen – probably any they will see – in completing seven of 13 passes for 117 yards.
"I think Adam was the key to the whole game," Klonne said.
The 6-foot-3 Hyzdu will attract major football scouts, Klonne said.
"He's firmly committed to playing baseball," Klonne said. "He won't be playing college football."
The Tigers counted on bating Moeller's disciplined defense into biting on fake keys. It worked on shovel passes and draw plays until late in the game.
Running back Ryan Sparkman was credited with seven receptions for 62 yards, mostly on shovel passes flicked to behind the line of scrimmage by Hurst.
Leading 14-0, Moeller bit hard on fakes, allowing Lamonte Dixon to hit wide-open territory on a draw play that sent the ball to the 4. Sparkman scored from a yard out and the Tigers trailed 14-7 with 5:20 left in the first half.
Moeller regained control by taking the ensuing kickoff and driving inside the 10 before missing a 26-yard field goal attempt at the end of the half.
Owens said the Tigers threw the kitchen sink at Moeller in the way of stunts and blitzes and gambling with extra men on the line of scrimmage.
But whatever the Tigers did, Moeller kept blocking it.
"They were trying to mix us up," said Moeller split end Matt Birrell, who caught four passes. "We just had it going tonight."
It was going so well, in fact, that it's hard to imagine anybody slowing Moeller down.
Tiger-Moeller grid lineups
Here are the probable starting lineups for Saturday's game between the Massillon Tigers and Cincinnati Moeller Fighting Crusaders. Kickoff time is 8 p.m. in Paul Brown Tiger Stadium.
TIGER OFFENSE
Quarterback – No. 15, Lee Hurst, 6-3, 180, Sr.
A-back – No 44, Lamonte Dixon, 5-9, 185, Sr.
B-back – No. 34, Ryan Sparkman, 5-8, 175, Sr.
Flanker – No. 8, Troy Manion, 6-0, 180, Sr.
Wide receiver – No. 21, Rameir Martin, 6-4, 170, Sr.
Tight end – No. 83, Doug Harig, 6-2, 195, Sr.; No. 87, Steve Brown, 6-5, 195, Jr.
Center – No 57, Nick Hill, 5-10, 165, Sr.
Guards – No. 65, Mike Silverthorn, 6-1, 230, Sr.; No. 60, Jim Goff, 6-0, 180, Sr.
Tackles – No. 74, Ray Kovacsiss, 6-4, 265, Sr.; No 66, Tom Menches, 6-0, 240, Sr.
TIGER DEFENSE
Tackles – No. 80, Chris Roth, 6-6, 225, Jr.; No. 77, Brent Bach, 6-1, 225, Jr.
Ends – No. 94, Jeff Perry, 6-1, 180, Jr.; No. 95, Mike Martin, 6-1, 185, Jr.
Inside linebackers – No. 37, Craig Turkalj, 6-2, 206, Sr.; No 55, Mark McGeorge, 5-8, 205, Jr.; No. 45, Eric Wright, 5-9, 185, So.
Outside linebackers – No. 9, Joe Pierce, 6-2, 190, Sr.; No 22, Kevin McCue, 6-3, 167, Sr.
Backs – No. 20, Keith Rabbitt, 6-4, 170, Sr.; No. 5, Chad Buckland, 6-0, 185, Jr.; Eddie Williams, Sr.; No. 23, Don Blake, 6-1, 165, Jr.
MOELLER OFFENSE
Quarterback – No. 9, Adam Hyzdu, 6-3, 211, Sr.
Running backs – No. 21, Carlos Collins, 6-1, 187, Jr.; No. 32, Jody Smith, 5-11, 201, Jr.
Center – No. 76, Todd Shaffer, 6-2, 235, Sr.
Guards – No. 66, Matt Baer, 6-1, 195, Sr.; No. 65, Rob Steltenpohl, 5-11, 217, Sr.
Tackles – No. 77, Paul Barkey, 6-3, 272, Jr.; No. 63, Keith Fulmer, 6-2, 246, Sr.
Tight ends – No. 87, Joe Currin, 6-5, 200, Sr.; No. 84, Chris Ashbrook, 6-4, 193, Sr.
Split end – No. 18, Matt Birrell, 5-10, 170, Sr.
MOELLER DEFENSE
Tackles – No. 90, Brad Hindersman, 6-0, 188, Sr.; No. 75, Chad Whitaker, 6-2, 230, Sr.
Ends – No. 80, Todd Ille, 5-11, 160, Sr.; No. 98, Dan Buckley, 5-11, 165, Jr.
Inside linebackers – No. 51, Jeff Poore, 6-0, 195, Sr.; No. 59, Jeff Crable, 6-3, 193, Sr.
Outside linebackers – No. 56, Jason Knecht, 6-1, 175, Jr.; No. 33, Brian Zelina, 6-0, 195, Sr.
Backs – No. 37, Ken Darby, 5-10, 147, Sr.; No. 34, Tony Walker, 5-10, 166, Sr.; No. 43, Chris Woycke, 5-10, 150, Sr.
CINCINNATI MOELLER 41
MASSILLON 7
STATISTICS
M CM
First downs rushing 5 15
First downs passing 9 6
First downs by penalty 1 0
Totals first downs 15 21
Yards gained rushing 118 374
Yards lost rushing 44 6
Net yards rushing 74 368
Net yards passing 165 117
Total yards gained 239 485
Passes attempted 30 13
Passes completed 14 7
Passes int. by 0 1
Times kicked off 2 7
Kickoff average 45.5 50.7
Kickoff return yards 139 29
Punts 3 2
Punting average 41.7 39.5
Punt return yards 0 19
Fumbles 2 1
Fumbles lost 2 1
Penalties 0 6
Yards penalized 0 66
Number of plays 57 63
Time of possession 19:11 29:49
Attendance 16,764
Individual stats
Rushing
(Mas) Dixon 12-81, Sparkman 6-26, Manion 1-2, Hurst 8 –(minus) 35.
(Moe) Collins 35-322, Hyzdu 10-32, Smith 2-7, Adkins 2-7.
Passing
(Mas) Hurst 14-30-1 165.
(Moe) 7-13-0 117.
Receiving
(Moe) Birrell 4-70, Collins 1-15, Valerius 2-32.
Moeller 7 7 7 20 41
Massillon 0 7 0 0 7
MO – Hyzdu 1 run (Hyzdu kick)
MO – Smith 1 run (Hyzdu kick)
MA – Sparkman 1 run (Miller kick)
MO – Collins 12 run (Hyzdu kick)
MO – Collins 52 run (kick failed)
MO – Collins 83 run (Hyzdu kick)
MO – Adkins 2 run (Knecht kick)
Massillon mauled
By MARK CRAIG
Repository sports writer
MASSILLON – Massillon Washington High School, which knows just about everything there is to know about power football, learned a little more Saturday night.
No. Make that a lot.
The Tigers, playing host to the master of power football in Ohio, Cincinnati Moeller, were hammered by the Crusaders 41-7 in front of 16,764 fans at Paul Brown Tiger Stadium. It was the worst beating a Massillon football team had rece3ived and the most points the Tigers have given up since Alliance beat the Tigers 46-0 in 1962.
If you like power football, then hang on for these stats.
Carlos Collins, a 6-foot-1, 187-pound junior All-Ohio candidate, broke two Moeller school records, rushing the ball 35 times for 322 of 368 yards rushing. He also scored on runs of 12, 52 and 83 yards in the second half as Moeller scored 27 unanswered second-half points in the rout.
"This is the greatest day "I've ever had running the ball," said Collins, who also caught one pass for 15 yards and returned two punts for 28 more yards. "I never really seen anything in Massillon's defense that made me think I could do this. It was just a matter of my linemen going out and kicking some butt."
Moeller's line certianly did kick some, especially guards Keith Fulmer and Rob Steltenpohl and center Todd Shaffer. They blasted the inside of the line wide open so Collins could run for 123 first-half yards to lead Moeller to a 14-7 lead.
"We were dominated on the line of scrimmage from start to finish," said Masillon head coach Lee Owens, whose team is 3-1 and hosts Austintown Fitch next Friday. "I felt very lucky to be down 14-7 at the half. We're a better team than we showed, but you have to give them credit for the way the handled the line of scrimmage."
Overall, Moeller piled up 485 yards total offense while holding Massillon to 239. The Crusaders also had 21 first downs and held onto the ball for 29 of the game's 48 minutes.
Moeller quarterback Adam Hyzdu completed 7-of-13 passes and ran the ball 10 times for 32 yards and one TD.
When Collins wasn't running the ball, Hyzdu was throwing the ball to wide receiver Matt Birrell. Birrell caught four balls for 70 yards, with a long reception of 22.
"We originally planned to throw the ball a lot more than we did, but we got in here in front of this big crowd and got afraid of making a mistake," said Moeller coach Steve Klonne, whose 4-0 team was ranked No. 3 in the Associated Press Division I poll, just ahead of the Tigers. "Then we started giving the ball to Carlos, and he was getting eight and nine yards a crack, so we let him run. That eventually opened up the passing."
Moeller's defense didn't do badly either. The Crusaders sacked Hurst eight times for 35 yards. Hurst also had no time to throw the ball, leading to a 14-of-30 performance with one interception.
Hurst also didn't get the ball much, especially in the first half when Moeller kept the ball 16 minutes. They scored twice, once going 72 yards in 10 plays and the other time going 64 yards in nine plays.
Moeller opened the scoring in the first quarter with a one-yard scoring run by Hyzdu. Hyzdu was held up by Joe Pierce and Keith Rabbitt at the goal line on third-and-inches, but Hyzdu, who stands 6-3 and weighs 215 pounds, still fought his way in for the score.
Moeller stretched its lead to 14-0 after holding the Tigers' offense to three plays and a punt.
Taking the ball on their own 28, the Crusaders took 10 plays to go 72 yards in 7:08. Jody Smith walked the final yard untouched, and Hyzdu added the PAT.
Massillon refused to be embarrassed by the visitors, at least in the first half. The Tigers took the ensuing kickoff and drove 64 yards in nine plays to score a touchdown at the 5:20 mark.
Ryan Sparkman scored from the 1, and Gary Miller added the point after. The key plays in the drive were a 22-yard shuttle pass to Sparkman and a 26-yard draw play to Lamonte Dixon down to the Moeller 3.
Cincinnati Moeller 7 7 7 20 41
Massillon 0 7 0 0 7
MO – Hyzdu 1 run (Hyzdu kick)
MO – Smith 1 run (Hyzdu kick)
MA – Sparkman 1 run (Miller kick)
MO – Collins 12 run (kick failed)
MO – Collins 52 run (Hyzdu kick)
MO – Collins 83 run (Hyzdu kick)
MO – Adkins 2 run (Knecht kick)
Collins helps Moeller
rush by Massillon 41-7
By Bill Lilley
Beacon Journal staff writer
Cincinnati Moeller junior running back Carlos Collins left a lasting impression Saturday night on the crowd of 16,764 at Massillon's Paul Brown Tiger Stadium as he rushed for a school-record 324 yards and scored three touchdowns.
But it was the Crusaders' offensive and defensive lines that left a permanent dent in the Tigers' pride – and unbeaten record – as Moeller dominated on both sides of the line.
The two factors were more than enough to lift the unbeaten Crusaders to a 41-7 victory over the Tigers.
Things didn't start badly for Massillon as Moeller was forced to punt after three runs left the Crusaders 1 yard shy of a first down on their first possession.
The next two times, however, Moeller's offensive line opened huge holes in the front wall of the Tigers' 4-4 defense.
Collins took full advantage of the situation.
The 6-foot-1, 187-pounder used a combination of traps and counters to pick up 38 yards on the Crusaders' next possession.
That sparked a 9-play, 63-yard drive that was culminated by quarterback Adam Hyzdu's 1-inch sneak on third down. Hyzdu's kick gave Moeller a 7-0 lead with 1:46 left in the first period.
The Crusaders went right back to Collins after they forced Massillon, which was held to 15 yards in the first quarter, to punt after three plays.
Collins netted 35 yards and Hyzdu hit senior Matt Birrell for gains of 14 and 20 to move the ball to the Tigers' 1-yard line.
The Tigers figured Collins was an automatic to get his number called at this point.
Instead, Crusader coach Steve Klonne went from a 1-back to a 3-back offense and Collins, who gained 123 yards in the first half, was used as a decoy off left tackle.
The Tigers bit. That enabled senior Jody Smith to go off right tackle untouched into the end zone and up Moeller's lead to 14-0 with 8:07 left in the first half.
The Massillon offense, on the other hand, showed very little sign of life in the first quarter.
Quarterback Lee Hurst was harried on his passing attempts by a ferocious rush. Running backs Lamonte Dixon and Ryan Sparkman were forced to run without the aid of progressive blocking – aka getting stuffed at the line.
Massillon offensive coordinator Tom Stacy went to a variety of misdirection, including shuffle passes, on the Tigers' first possession of the second quarter.
Massillon, which had gained 15 yards in the first 16 minutes, used two shuffle passes to Sparkman for 29 yards and a 25-yard draw play to Dixon to drive 62 yards to the Crusaders' 1.
Sparkman scored on second down and Gary Miller's kick brought Massillon to 14-7 with 5:20 left in the half.
The Crusaders, who amassed 217 yards in the first half, drove to the Massillon 15, but Hyzdu's 32-yard field goal attempt with 12 seconds left was wide to the left.
That spared the Tigers, but it was only temporary.
The Crusaders took the second-half kickoff and, again, used Collins' running and Hyzdu's passing to pierce the Tiger D. Collins finished off the 71-yard march with a 12-yard run.
Massillon had two chances early in the fourth quarter to cut into the 14-point deficit, but a fourth-down pass from mid-field was intercepted and a fourth-down pass from the Crusaders' 30 fell incomplete.
Collins then put the game away for all practical purposes when he raced 52 yards for a touchdown that gave Moeller a 21-point margin with six minutes to play.