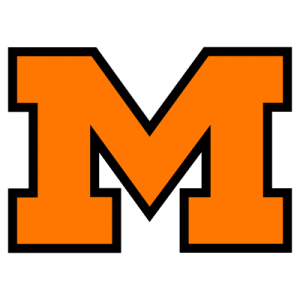 Fitch kicker knocks win(d) out of Tigers
By STEVE DOERSCHUK
Independent Sports Editor
AUSTINTOWN ‑ Defeat came like a knuckle sandwich for the Massillon Tigers Friday night.
Two thin slices of bread ‑ the first play of the game and the last ‑ were enough to smother a middle that belonged to Massillon. Enough to put Austintown‑Fitch in the money with a 20‑19 high school foot­ball victory.
The end came as time expired on a 43‑yard field goal by Fitch junior Jeff Wilkins, who said he was "scared to death."
"It was like the life was taken out of all of us," Massillon head coach Lee Owens said. "That's the tough­est loss I've ever been through … and the players, too."
The Tiger locker room, caked with mud, sweat and tears, was anger and dejection.
As the players showered, dressed and walked out, though, they were greeted by a scene that touched Owens.
Massillon fans lined up to form a tunnel at the door, cheering and ap­plauding the Tigers as they headed to the bus.
"I worked my tail off to get the players back up in the 'locker room," Owens said. "Those fans did a lot better job than I could have."
Fitch got the ball back on a punt with 1:57 left and drove 50 yards in 12 plays. Quarterback Derick Fletcher scrambled for what proved to be three had‑to‑have‑'em yards to the Massillon 26. He went out of bounds with three seconds left.
Forty‑three yards is a helluva distance for a high school place‑kicker. You see NFL kickers miss from there every Sunday. But Mas­sillon fans had watched Wilkins boom two kickoffs into the end zone twice after he was penalized five yards for kicking off out of bounds.
There was an eerie sense that he had a chance.
The Fitch head coach, former Massillon player David Hartman, was not optimistic. He had hoped the play on which Fletcher scram­bled for three would net 12 on a side­line pass.
He watched Wilkins get off the kick from the left hash mark.
"I couldn't tell if it was good," he said. "It was crazy. I just waited for the signal."
This reporter stood five yards be­hind the goal post as the ball boomed high into the night air. The line was perfect. But would it have enough juice?
It did. Barely, clearing the cross­bar by no more than six inches. The referee's hands shot skyward. Fitch had won.
"How often is a high school kicker going to make a 43‑yarder under that kind of pressure?" Owens said.
Minutes later, a victory bell rang in the distance. It had the sound of a funeral knell as orange‑clad fans filed out of what had been a packed visitors' grandstand.
For those who had seen Massillon play at Fitch two years earlier, the ring carried a haunting echo.
Then, as on this night, the Tigers entered the fourth quarter seeming to have victory put away. But on that night, Fitch scored twice in the closing minutes, including on a short run by Leo Hawkins on the last play from scrimmage for the win.
The outcome left both teams with 4‑1 records.
It left the two camps in quite different moods.
Owens was fighting tears and could barely speak.
"We had opportunities to win and we didn't win," the coach said quietly. "We needed to make a cou­ple of first downs the last time we had the ball and we didn't. We gave the opponent an opportunity to make a great kick."
The Tigers overcame a shocking start. On the first play from scrimmage, 5‑foot‑8 junior halfback Chuck Wesson broke through the left side of the line on a counter play and raced 80 yards for a touchdown.
By the start of the fourth quarter, though, Massillon seemed in com­mand, having just pushed a 12‑10 halftime lead to 19‑10.
Wesson had outrun Tiger safety Joe Pierce on that 80‑yard play. But late in the third quarter, Wesson fumbled after fielding a punt, and, Pierce recovered at the Fitch 35. On fourth‑and‑two from the 7, quarter­back Lee Hurst scored on a bootleg run and kicked the extra point to create the 19‑10 score with 11 seconds left in the third quarter.
Fitch, however, drove 61 yards for a touchdown on its next posses­sion, thanks largely to a 40‑yard Fletcher‑to‑Wesson pass on third-­and‑long. Matt Zokle scored from six yards out, Wilkins' kick was good, and the Tiger lead shrank to 19‑17 with 7:51 left.
The Tigers didn't "go conserva­tive." On fourth‑and‑inches from his own 30, Owens gambled big with a "go‑for‑it" call. But then, giving Fitch the ball back would have been a gamble, too, because the Falcons had looked good on that 61‑yard drive.
Hurst sneaked for two yards and, the first down.
On third‑and‑nine, the Tigers gambled again with a pass. This time it didn't work. Fitch safety Chuck Campbell intercepted and the Falcons had the ball at the Tiger 41.
The Tigers staged a big defensive stand, highlighted by T.R. Rivera's sack of Fletcher that set up fourth-­and‑nine. This time, it was Fitch going for it on fourth down … but failing to make it. An incomplete pass returned the ball to Massillon on the Tiger 33 with 3:18 left.
"I thought it might be over," Fletcher said.
The Tigers rushed three times for six yards and elected to punt. Hurst's boot sailed 22 yards and went out of bounds at the Fitch 33 with 1:48 remaining.
Fletcher went to work. He com­pleted a 13‑yard pass at 1:42, escaped what seemed to be a sure interception at 1:20 and completed a nine‑yard toss to set up fourth-­and‑one at 0:44. Wesson rammed for four yards and a first down at 0:23, when Hartman used his final timeout.
At 0:12, Rob Tofil went out of bounds after catching a 12‑yard pass from Fletcher. At 0:08, Fletch­er took off on the scramble that set up the winning field goal.
"We had the desire to win," Fletcher said. "Some of us went both ways the whole game (Fletch­er among them ‑ he even played on kickoff teams), but we're in excel­lent shape. I wasn't ever tired, really."
The Tigers would have been in better shape had they converted their extra points.
The sting of Wesson's 80‑yard TD trek was erased quickly enough. On the Tigers' second play from scrim­mage, fullback Jason Stafford grabbed a short rollout pass from Hurst, streaked down the left side­line, amazingly broke out of a box of tacklers, and sprinted home on a 69‑yard touchdown play. Hurst's booming PAT attempt, however, was called wide right.
The Massillon defense put on good stands in Fitch's next three series. After the third one, Mark Owens returned a punt 20 yards to the Fitch 32.
On fourth‑and‑four from the 26, Stafford slanted over the right side for a first down, hurdled over the safety Fletcher like Edwin Moses in his prime, and exploded into the end zone on a 26‑yard run.
The Tigers went for two and moved to within 1 1/2 yards of the goal stripe after a pass interference call against Fitch. A run up the mid­dle failed, and what would have been two valuable points were nixed.
Fitch then drove 66 yards in 16 plays to where Wilkins made a 25­-yard field goal nine seconds before the band show. Fletcher's mastery at running the wing‑T offense was as much a factor as anything. He was the same sort of elusive quar­terback as Barberton's Butch Momchilov proved to be against the Tigers on Sept. 16.
Fletcher's value went beyond his statistics ‑ 40 yards rushing and 117 yards passing.
The Tigers did a good job bottling up hard‑running fullback Matt Mrakovich (20 yards in eight car­ries), although Mrakovich man­aged three pass receptions for 30 yards on bootleg plays. After Wes­son's 80‑yarder, he added 38 yards in 11 carries for 108 yards on the night.
Stafford rushed 78 yards in 13 car­ries and caught two passes for 82 yards, giving him 160 combined yards. Hurst completed six of 11 passes for 128 yards and two in­terceptions.
Fitch wound up with a 325‑278 edge in total yardage.
Hartman now owns a 3‑1 record against his alma mater.
"I'm just so proud of the team," the Fitch coach said. "Last year, it seemed a number of times we were destined to lose some tough ball games. Maybe the way we won tonight is a sign something else is destined for us this year. Maybe this is our year."
Massillon's year isn't over, the Tigers' head coach said.
"There's not much time for feel­ing sorry for ourselves," he said. "We'll come back. I promise that."
FITCH 20
MASSILLON 19
M F
First downs rushing 8 9
First downs passing 3 6
First downs by penalty 0 0
Total first downs 11 15
Yards gained rushing 162 208
Yards lost rushing 12 6
Net yards rushing 150 208
Net yards passing 128 117
Total yards gained 278 325
Passes attempted 11 17
Passes completed 6 9
Passes intercepted 2 0
Times kicked off 4 4
Kickoff average 53.8 52.0
Kickoff return yards 36 81
Punts 3 3
Punting average 30.7 38.0
Punt return yards 48 0
Fumbles 2 1
Fumbles lost 0 1
Penalties 4 6
Yards penalized 43 35
Number of plays 41 62
Time of possession 17:06 30:54
Attendance 8,500
INDIVIDUAL STATISTICS
Rushing
(Mas) Stafford 13‑78, Dixon 9‑54, Hurst 8‑18.
(Fitch) Wesson 12‑108, Mrakovich 8‑20, Konnerth 9‑28, Fletcher 11‑40.
Passing
(Mas) Hurst 6‑11‑2 128.
(Fitch) Fletcher 9‑17‑0 117.
Receiving
(Mas) Stafford 2‑82, Carpenter 1‑26, Owens 1‑6, Manion 1‑10, Harig 1‑4.
(Fitch) Wesson 2‑48, Mrakovich 3‑30, Kon­nerth 1‑4, Scott 1‑13, Tofil 1-13.
MASSILLON 6 6 7 0 19
FITCH 7 3 0 10 20
F – Wesson 80 run (Wilkins kick)
M ‑ Stafford 69 pass from Hurst (kick failed)
M ‑ Stafford 26 run (run failed)
F ‑ FG Wilkins 25
M ‑ Hurst 7 run (Hurst kick)
F ‑ Zokle 6 run (Wilkins kick)
F ‑ FG Wilkins 43