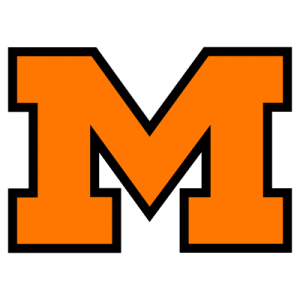 Tigers Beat Barberton 34-6
Crowd of 22,576 Sees Massillon Cop Verdict In Rough Football Game
By LUTHER EMERY
The Washington high school Tigers trimmed Barberton 34-6 Friday evening in the Akron Rubber Bowl and are happy that game is behind them.
A crowd of 22,576 fans saw some excellent football and some of the sloppiest that could possibly be played, as the Massillon gridders out fumbled but also outscored their Barberton opponents. It was the Tigers' third victory and Barberton's first loss of the season.
"I'm glad I got out of that one as well as I did," said Massillon's coach, Chuck Mather, as he hastily checked members of his squad after the game. "I don't like to play that brand of football. It's so easy for somebody to get hurt."
Mather was referring to the piling on in scrimmages that increased in intensity as the game progressed. A survey of the team, showed plenty of combat scars, but only one injury that might prove a bit serious.
Co-Captain, Dick Jacobs, shifty halfback, sustained a painful charley horse that might keep him on the bench for a week or more.
There were other minor injuries, worst of which was an injured foot sustained by Freddie Waikem, substitute halfback, who was limping badly after the game.
Waikem was taken to the Massillon city hospital and was released after being treated for a cut on the right leg.
* * *
TO GIVE you a blow by blow account would require more space than has been allotted to this story, for there was considerable punching in the pile-ups, much of it hard to see, although considerable bumping took place in the open.
Jerry Krisher and a Barberton player had a personal duel on every kickoff until Jerry lowered the boom at the start of the second half and took some of the gusto out of his opponent. But the flare-up that could have reached serious proportions, occurred in the third period when Ace Crable and a Barberton tackler, got into a mix-up after Crable was tossed out of bounds on a 40-yard run.
As Crable and the Barberton player began mixing it, several other players squared off. In a flash the player benches were emptied, and irate fans raced across the field. But cooler heads prevailed, and the officials, who were a bit tardy arriving on the scene, grabbed the first two Massillon players they came across, namely Ronald Patt and Don Slicker and ejected them from the game. The original offenders were permitted to continue in the game and no Barberton player was put out of the contest. After the game Crable swore he was "out of his head" and couldn't remember what had happened.
* * *
THE FLARE-UPS of tempers caused the players to battle each other more from a standpoint of desire than football technique the rest of the way which helps to account for the low brand of ball put out by both teams in the second half of the contest.
The Tigers, for instance, were guilty of 12 fumbles, losing the ball on six occasions while Barberton fumbled five times and lost it twice.
Loose ball handling was responsible for some of it – hard tackling more so.
One-half of the points of the game were scored before many thousands of fans, caught in traffics jams, were able to work their way into the stadium as the Tigers blasted the Magics apart in the first period.
Three bolts of lighting took all Magic out of the Magicians as Jacobs raced 54 yards for a touchdown, Crable 60 for another and Clarence Johnson 18 for a third.
* * *
THE GAME was only one minute and 27 seconds old when Jacobs crossed the Magics goal on the third play from scrimmage and only five minutes had expired when Crable fumbled a Barberton punt on his 40, picked up the ball and then did a fancy bit of running into the Promised Land.
Johnson's touchdown came late in the period on a drive of 72 yards.
Fans who missed the quarter thus missed most of Massillon's fancy Dan stuff. From there on points were harder to get as Barberton played the role of Tiger tamer at times.
The locals scored touchdowns in each of the second and third periods, but couldn't get the ball over in the fourth.
Their second period touchdown came with only two seconds of the half remaining. Johnson going over from the two-yard line after a 77-yard march.
Substitute Halfback Waikem scored the Tigers' final points late in the third period when he went over from the five after a march of 41 yards.
Barberton, which managed to get the ball in Tiger territory once in each period, put it over the goal on the first play of the fourth when Fullback Bob Stimac passed to End Dick Fletcher behind the goal line for the Magics' six points of the game.
The Tigers were suckers for the pass, for their secondary was operating only a few feet behind the line of scrimmage.
* * *
BARBERTON'S rushing ends who flanked what amounted to an eight-man line with its backer-uppers playing against the forward wall, continually bothered the Tigers' offense. The line made it difficult for local linemen to carry out their offensive assignments and the fast charging Magic ends had Quarterback Don James in misery all evening. He was rushed every time he tried to pass and as a result his percentage of completions, three out of 12, was low.
Normally, a good passing attack is the best threat against an eight-man line, but the Tigers couldn't harness the air last night.
Their three completions gained 71 yards, only a fraction of their total offense which produced 416 yards, 345 from ball carrying.
Barberton gained 81 yards by completing six passes in 22 attempts, and 124 yards carrying the ball, for an offensive total of 205 yards gained. First downs were 16 to eight in the Tigers' favor.
While the Tiger first team did not play as a unit to any great extent, Mather used groups of first stringers as a nucleus around which to give substitutes an opportunity to gain experience. All told, 31 local players got into the game, or two short of three teams.
Barberton didn't substitute as freely, though Coach Ferrall kept alternating several members of his squad on offense and defense.
The Magics presented a fancy stepping back in Charlie Mitchell, who gained most of their yards from scrimmage. He knocked himself out tackling Jacobs when the latter was returning a punt in the third period. He played with an injured thumb which was aggravated in the collision with the Tiger halfback. It was this tackle that sidelined Dick with a charley horse.
Jim Schumacher was the Tigers' first casualty. He suffered a case of indigestion.
The summary:
MASSILLON
ENDS – SLICKER, STUDER, Gleason, B. Brenner, Houston, W. Brenner.
TACKLES – KRISHER, SCHUMACHER, Tunning, Stanford, Roderick, Gibson.
GUARDS – SHINE, REICHENBACH, Lapps, Grunder, Vliet.
CENTERS – PATT, Dowd, Turkal.
QUARTERBACKS – JAMES, Close, Francisco.
HALFBACKS – JOHNSON, JACOBS, Russell, Lane, Waikem.
FULLBACKS – CRABLE, F. Grier, Howe.
BARBERTON
ENDS – HARRIS, FLETCHER.
TACKLES – YODER, OFKY, Zalar, Ketnik, Murphy.
GUARDS – JACOBS, KREIDER, Balash
CENTER –PETERMAN, Bell.
QUARTERBACKS – KRIZAY, Andreyka.
HALFBACKS – MITCHELL, GWINN, Miller, Deem.
FULLBACK – STIMAC.
Score by periods:
Massillon 20 7 7 0 34
Barberton 0 0 0 6 6
Touchdowns:
Massillon – Jacobs; Crable; Johnson 3; Waikem.
Barberton – Fletcher.
Points after touchdown:
Massillon – Krisher 4 (placekicks).
Referee – Joe Merbita (Carnegie Tech).
Umpire – Ray Scherrer (Muskingum).
Head Linesman – Horace Rainsberger (Mt. Union).
Field Judge – Bob Oldfather (Heidelberg).
Statistics
Mass. Barb.
First downs 16 8
Passes attempted 12 22
Passes completed 3 6
Had passes intercepted 0 1
Yards gained passing 71 81
Yards gained rushing 345 124
Total yards gained 416 205
Yards lost 22 21
Net yards gained 394 84
Times punted 1 5
Average punt (yards) 26 41
Returned punts (yards) 114 0
Times kicked off 6 2
Average kickoff (yards) 54 45
Returned kickoffs (yards) 10 112
Times fumbled 12 5
Lost ball on fumbles 6 2
Times penalized 12 3
Yards penalized 70 25