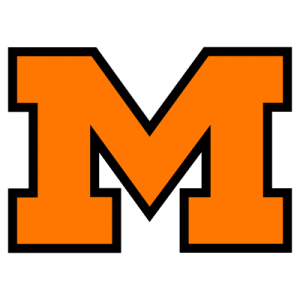 MASSILLON ROUTS CHANEY, 38 TO 0
Tigers Roll on to 22nd Consecutive Triumph
(From Plain Dealer Bureau)
MASSILLON, O., Nov. 11 – Youngstown Chaney joined the passing parade of Massillon Tiger victims here this afternoon as the champions coasted to their ninth consecutive victory of the season 38 to 0.
Chalking up their 22nd consecutive victory, the Tigers rolled up eighteen first downs and held Youngstown for three periods without any.
In the final stanza, with Tiger second and third stringers in the fray, Supanic drove to Chaney's only first down of the afternoon. He was not even listed in the lineups. In this quarter Red James punted for the first time for the Tigers.
Tiger first stringers George Slusser and Red James, who for the first time this season did not start, led the afternoon's scoring with two touchdowns apiece. Pokey Blunt, who poked his way into a staring lineup for the first time scored another and Junior White, third string back scored one also.
80-Yard March
An 80-yard drive in the first quarter culminated with Slusser piling over for the first Tiger touchdown. Blunt had sparked the attack with two first down smashes.
In the second quarter, Slusser heaved a 25-yard pass to Ray Getz, who was brought down on the Chaney 13. On the next play, Slusser tallied on a wide end sweep.
For the second touchdown of the period the Tigers started from their 8 after Bill Reed had punted accurately to the sidelines.
A first down by Bill Zimmerman on the 22, a 20-yard sprint by Blunt and Slusser's dash to the 4 from where Blunt scored, turned the trick.
Two snappy plays gave them their first score of the third quarter. A recovery of a Chaney fumble by John Swezey gave them the ball on the 27. On his first play of the game, Red James sprinted for the touchdown. After two passes failed, James was again given the ball. He broke through and was on his way for a touchdown for the longest run of the
afternoon – 61 yards.
Junior White, Tiger third-stringer, scored late in the final stanza on a 9-yard end sweep around his own left end.
MASSILLON POS. YOUNGSTOWN
Getz LE Stamm
Croop LT Pietra
Russell LG M. Evans
Martin C R. Balog
Henderson RG Polando
Swezey RT Mailey
Gillom RE J. Evans
Foster Q Reid
Slusser LH Mancino
Blunt RH Williams
Zimmerman F Thompson
Score by periods:
Massillon 7 12 12 7 38
Substitutions:
Massillon – Clendening, f; James, b; White, b; Kingham, b; Broglio, g; Cardinal, g; Hill, g; Pettay, g; Wallace, t; De Hoff, t; Appleby, c; Moody, e; Kester, e; De Mando, e.
Chaney – Malandro, g; Vrsoic, t; Sabanic, b; Kehut, b; Siciliano, b; Angelo, b; Herstick, e; Norwood, b; Comerford, e; Vaber, b;
Touchdowns:
Massillon – Slusser 2; Blunt; James 2; White.
Points after touchdowns:
Massillon – Getz (placement); White (pass).