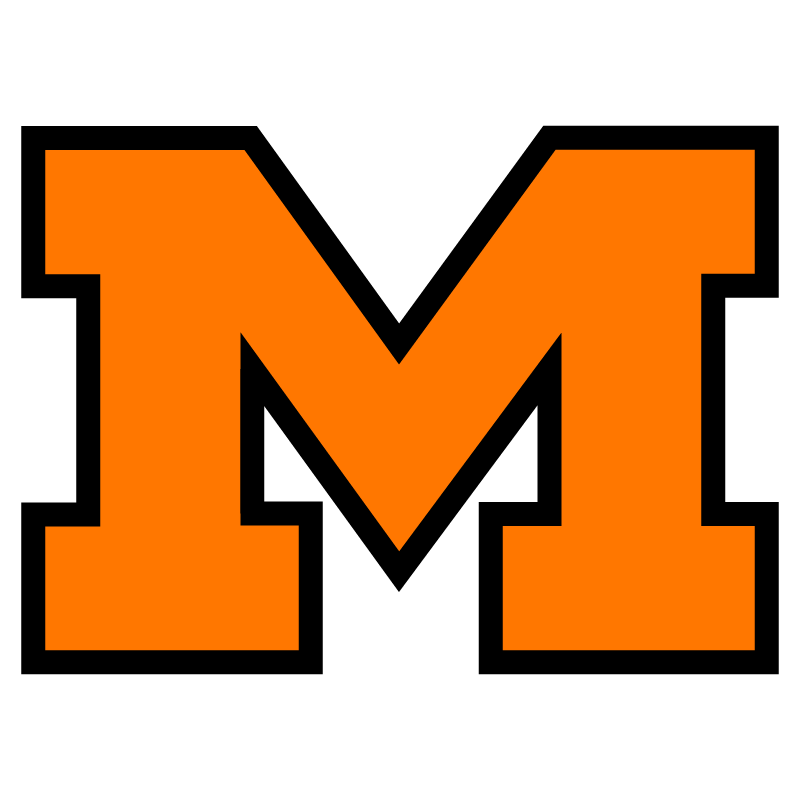 TIGERS SMOTHER CLEVELAND SHAW 46-0; PREPARE FOR SHARON SATURDAY
DAVE STEWART WILL BRING HEAVY, TOUGH TEAM TO MASSILLON
By LUTHER EMERY
Having turned back John Snavely's Cleveland Shaw high team in no uncertain matter by a score of 46-0, the Washington high Tigers prepare this week for the invasion of another former Washington high coach, David B. Stewart and his Sharon, Pa., gridders.
Twill be a more difficult task the Tigers will face next Saturday afternoon on Massillon field than that they had to deal with last week, for scores prove Sharon superior to Shaw and it being Stewart's first appearance since he left Washington high after the 1925 season, a great battle is looked forward to with not many points separating the victors.
Typical Stewart Team
Scouts bring back the word that this year's Sharon team is a typical Stewart team, big, rough and in condition to play 48 minutes of the hardest kind of football.
It will be remembered that this was always a primary factor in Stewart's success while coaching in Massillon and one only has to review scores of the 1921-25 seasons and see how many games Massillon won in the second half of those years to prove his point.
Two of them were the greatest battles ever played by a Washington high eleven, that with Cleveland Shaw in 1922 and the other with Erie Academy at Erie, Pa., in 1925, when none other than your present coach, Paul Brown, directed a fourth quarter rally that netted two touchdowns and victory. These games were unbelievable comebacks that snatched victory out of the fire. They were typical Stewart played games.
Rayen Beat Sharon
Sharon can be defeated. Youngstown Rayen has already done it by a point this year and the type of football played by the Tigers against Shaw Saturday, ought to place them on a par with Stewart's rough and ready huskies.
The Massillon team was an improved eleven Saturday and clicked much smoother than it did in the opening encounter last week against Tiffin Junior Home.
A versatile attack that combined passes with a running attack had the lighter Shaw team backing up from the start and the defense stubbornly refused to yield ground.
In their goalward marches the Tigers rolled up 23 first downs to six for the visitors and advanced the ball 161 yards on forward passes. They completed nine of 19 passes, two of which were intercepted.
Shaw Gains on Passes
Shaw made its first down as a result of aerial heaves, mostly short pegs over the line of scrimmage. Bill Snavely, son of the coach to Leslie Woodworth, an end. Young Snavely was the outstanding player on the field for the visitors, while his third cousin, Cloyd Snavely, of Washington high eleven, backed up the line viciously for Massillon and on one occasion intercepted one of his cousin's passes and galloped 50 yards for a touchdown that was not allowed when the officials found Wolfe guilty of holding on the play.
It was apparent from the kickoff that the wet grass would work a handicap to both teams and the Shaw players, lacking long cleats for wet weather found it exceptionally hard to hold their footing. Though the field otherwise was in good condition for play, the crowd was disappointing to the management and no more than 3,000 spectators at the most witnessed the game. Weather, it is believed, dampened the attendance.
The Massillon gridders scored the first time they laid their hands on the ball. Held on the 20 yard line after receiving the kickoff, Dave Wistar, halfback got away a quick kick that Lohr returned eight yards from his 35 to his 43 yard line. Krier got two yards at right tackle and ran 15 more for a first down on the Shaw 40. Dutton made five and McCants hit Hogan's alley for a first down on the 21. Krier made three at left end, McCants a yard at center, Krier five more at right tackle and then hit through right tackle for a first down. Dutton made three and Shaw was penalized five on the next play. Krier made it first down on the goal line and McCants plunged the ball across. Krier placekicked the extra point.
Krier Scores On End Sweep
Wistar fumbled the following kickoff on his 25-yard line and McCants recovered for Massillon. Dutton's pass was grounded. Krier made five yards before being hit by Gaudio and McCants plunged to a first down on the nine-yard line. Dutton sneaked through for six yards and Krier circled his left end for the touchdown. McCants was nailed in his tracks when he attempted to plunge for the extra point.
A drive of 70 yards that began in the first period produced the third touchdown of the game early in the second quarter. A beautifully placed punt by Wistar got by Lohr and rolled to the Massillon 30 where Dutton scooped it up and returned four yards. Krier made five yards and when Perna piled on to the Massillon player, Shaw was penalized 15 yards. McCants lost a yard from punt formation but made nine on the next play. On two more attempts he made it first down on the 27 yard line. Dutton fumbled for a three yard loss, Krier recovering. Shaw was penalized five yards for offside and Krier slipped and lost four yards as the quarter ended.
Lohr took Dutton's pass on his finger tips but couldn't hang on to the ball. A pass over the line to Lohr, however, netted a first down on the 12-yard line. Krier lost two yards and Massillon was penalized five for being offside. Dutton stepped back and shot a pass to Shertzer for a touchdown. Krier plackicked the extra point.
The Tigers got into position for their next score when they held Shaw for downs on Shaw's 35-yard line. McCants made five yards and Dutton passed 14 yards to Shertzer for a first down on the 16-yard line. Byelen lost three yards at right end and missed Dutton's pass over the goal. Dutton passed over the line to Lohr for nine yards and McCants plunged for a first down on the four yard stripe. Byelene got two yards at right guard and McCants went through the same spot for a touchdown. McCants slipped when he tried to catch Dutton's pass for the extra point.
Shaw In Tiger Territory
The Massillon gridders made but one touchdown in the third period. It followed Shaw's first offensive threat of the game in which passes from Snavely to Woodworth carried the ball to the Massillon 41 where Snavely was forced to punt. His kick was blocked and McCants recovered for Massillon on the 44. Krier made 15 but Massillon was penalized 15. Krier made four yards at right tackle and Dutton pegged a pass to Krier for 19 yards. McCants plunged for a first down on the 33 yard stripe. Shertzer missed Dutton's pass by inches. Dutton made five yards at left tackle and Krier hit the other side for a touchdown. His attempted placekick was blocked by Snavely.
Shaw kicked off to Massillon and McCants was downed with the ball on the 14-yard line. Dutton immediately dropped back and hoisted a beautiful 60-yard spiral to the Shaw 35. Shaw's passing attack flashed momentarily as the ball was brought back to the Massillon 41-yard line, but Dutton ended the threat when he intercepted Snavely's pass and ran it back to the 44-yard line. That started another touchdown drive. McCants fumbled for a loss of three yards, but got it back and more on the next attempt. Dutton shot a pass to Shertzer for first down on the visitors 48 and on the next play pegged the ball to Krier for 15 yards and Krier raced 18 more to a first down as the quarter ended. McCants hit center for five and drove again for a first down on the two-yard line. He went over on the third attempt for a touchdown and Krier placekicked the extra point.
Early in the period Shaw worked the ball with passes to the Massillon 30-yard line where the Tigers held for downs and took possession of the ball. Massillon launched a 70 yard drive for a touchdown. Dutton made 14 yards on a spinner and McCants in two attempts made it first down on Shaw's 44-yard line. Dutton passed 22 yards to Lohr for a first down on the 22-yard line. McDew let Dutton's pass go through. Krier picked up five yards at right tackle and hit the same spot for first down on the five-yard line. McDew circled his right end on a lateral pass for a touchdown. Krier kicked the extra point.
Lineup and summary:
Massillon Pos. Shaw
Shertzer LE Flint
Wolfe LT Zentgraf
Molinski LG Ryan
Morningstar C Struck
Snavely RG Kipp
Buggs RT Kidd
Lohr RE Cleland
Dutton QB W. Snavely
Krier LH Wistar
Lange RH Eisenhutt
McCants FB Gaudio
Score by periods:
Massillon 13 13 6 14 46
Substitutions: Massillon – Byelene, lh-qb; McDew, le; Herring, lh; Gillom, fb; Graybill, c; Russ, re; Peters, lt; Miller, le; Carter, qb; Price, rt; Schimke, rg.
Shaw – Byers, re; Kraft, rt; Perha, lb; Wilson, rg; Hill, c; Seman, rh; Woodworth, le; Dainert, lt; Walters, fb; Goodwin, lt.
Touchdowns:
Massillon – McCants 3; Krier 2; Shertzer; McDew.
Point after touchdown:
Massillon – Krier 3 (placekick).
Referee – Gross (New Philadelphia).
Umpire – Howells (Sebring).
Head Linesman – Kelly (Salem).