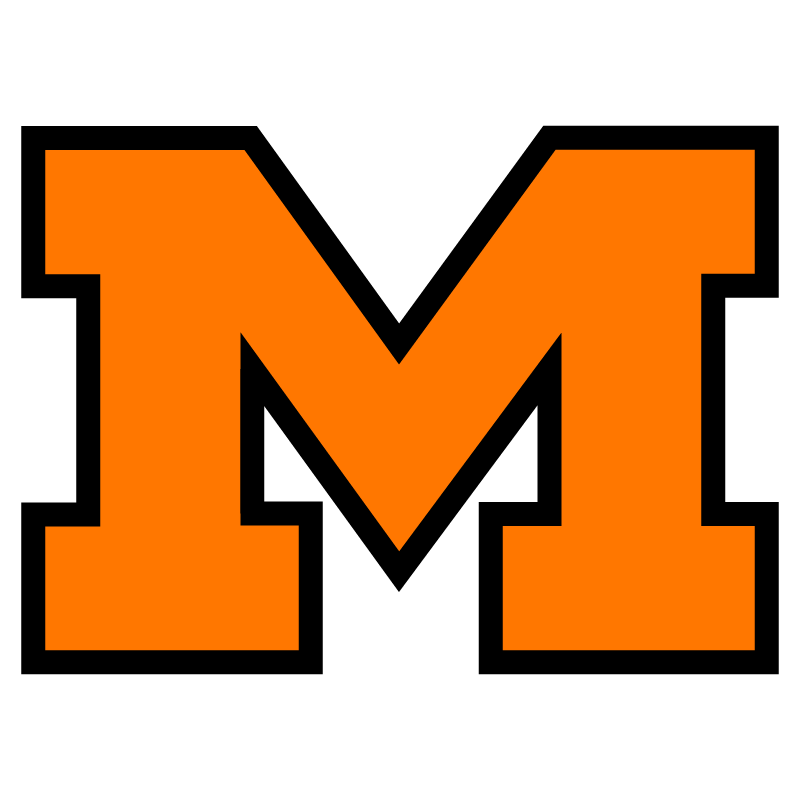 YOUNGSTOWN EAST HOLDS WASHINGTON HIGH TO 6-6 SCORE IN GRID OPENER
JOHNNY ZBAN STARS FOR INVADING TEAM; KESTER TIGER ACE
By FRED J. BECKER
Independent Sports Editor
Just because a football team fails to win a game during an entire season is no indication it will meet the same fate the following year. East high of Youngstown had a very lean year in 1930 in football, going through the entire campaign without winning a contest. But then Youngstown East did not have Johnny Zban on its squad a year ago and from the way young Johnny stepped around on the gridiron at Massillon Field Friday night Youngstown East is going to pay dividends in the way of some football victories before the 1931 campaign closes.
The Mahoning county gridders invaded Massillon last night to inaugurate Washington high's season in a nocturnal battle and as it turned out the Youngstown team put on the party, throwing somewhat of a surprise into Coach Elmer McGrew's lads and several thousand fans by holding the youthful Tigers to a 6 to 6 tie in 48 minutes of rousing football combat. There was nothing of the weakling about Youngstown East last night. Paced by the clever Zban, the eastern Ohio boys gave the Massillonians quite a lesson in football.
Zban Destined for Stardom
Moral victories never show up in the football ledger of games won and lost but East had a right to go home last night feeling that its feat of holding the Tigers to a tie score earned them a moral triumph at least. Considering that they hadn't won a game last year and the touchdown they scored in the third period last night was their first since the middle of the 1930 campaign they had a right to feel justly proud of their accomplishment.
It's our humble opinion that young Johnny Zban is going to make a whale of a football player before he hangs his war togs up for keeps. Just a sophomore, this youngster, ran the Massillon boys right off their feet by his spectacular dashes on sweeping runs around the Tiger flanks. And he kept it up the entire evening. Rare were the occasions when he was stopped without a gain and more often than not his dashes carried him through the Massillon team for gains of from five to 38 yards.
Kester Flashes
But Johnny was not alone in the limelight when it came to showing a clean pair of heels to opposing tacklers. Massillon also had a youngster making his debut as a Tiger regular, who is going to be heard from quite a bit as the campaign grows older. This lad is "Bo" Kester, another member of that Kester family which has turned out some pretty good athletes in its day and "Bo" seems to be another chip off the old block.
Johnny also has a well educated set of dogs and his sprints through the Youngstown team's forward wall along with Glenn Williams' bulldog smashes into the line were the bright spots in Massillon's offense. Although the tie score was a disappointment in a way, yet it should not detract from the possibilities in the Massillon squad. The Tigers need plenty of coaching, especially on defensive play. They just couldn't seem to build up any defense to stop Zban's running attack and tackles and ends were sucked in time after time on Youngstown's wide end plays.
But practice and experience should eliminate this fault and it's certain Coach McGrew next week will be ironing out the faults which appeared in Friday's performance.
Even though Zban nearly ran the Tigers out of their shoes, Massillon might have won had it not been for a disastrous fumble late in the third quarter. The Tigers, after keeping play in East's territory during the entire first period finally shoved over their one touchdown near the close of the first 12 minute stanza.
East Scores in Third
Then East bucked up, flashed strong on offense in the second period and crashed through to its touchdown early in the third. Massillon, however, came right back and was within scoring distance a few minutes later but lost the chance when a fumble was recovered by East.
On the opening kickoff, Clark of East fumbled and Krug covered for Massillon on East's 38-yard line. The Tigers went right to work and reached the 15 yard line before losing the oval on downs. East punted but the Tigers marched right back to the 12-yard line before a 25-yard penalty for holding erased the chance to score.
East, however, couldn't gain and punted to Clendening who raced the kick back 25 yards to East's 33. Kester went off right tackle for 12.
He made two more and Williams smacked a hole in the line for nine and another first down. Clendening made one and Williams lugged the ball to the one yard line from where he went over on the next play. Clendening's attempted place kick for extra point was blocked.
Brilliant March
East seemed to find itself in the second period and began to give the Tigers a sample of what they were destined to endure during the rest of the game – Johnny Zban's end runs. The visitors turned Zban loose with a vengeance and Johnny clicked like a well oiled machine. He was relieved on the end running business occasionally by Hanna who also proved hard to stop.
The East offense flashed when the visitors gained the ball on their 28-yard line when Clendening fumbled. They began a march which carried them to Massillon's 10-yard mark before being halted. It netted four straight first downs before Massillon held and took the ball within the shadow of its goal posts. Foster immediately punted out of danger as the period ended.
But Zban was not to be denied. On the first play after the kickoff in the third period, Johnny dashed around Massillon's left end and down the field for 38 yards before being pulled to earth on the Tigers' 18 yard mark. Two line plays and Zban again dashed around end for another first down on the three yard line. Then East decided to give Johnny a rest and went to bucking the line. Four times the invaders smashed away at the center of the line, gaining a little ground each time until on fourth down they had the ball within an inch of the line. This time Santor took it and went over for the touchdown which tied the score. Zban tried to dash around end for the extra point but was nailed before he could make it.
Fumbles Hurt
The Tigers came back with a rush and Mr. "Bo" Kester turned loose his speed in a brilliant 33 yard dash to East's 30-yard line to set up hopes of another Tiger touchdown. Clendening and Williams made a first down in two plays and the ball was on East's 20. Two offside plays hurt Massillon but Kester made good on another dash around end for 11 yards to plant the ball on the eight yard mark. Williams crashed the line for six. Then disaster overtook the Tigers. With a touchdown in sight Kester dropped the pass from center and lost five. On the next play Williams fumbled and Ferraro, East center pounced on the ball on the nine-yard line and the visitors punted out of danger.
Before the quarter ended Massillon punted and Hanna fumbled on an end play, Singer covering on East's 30. Hope flamed anew but it was dashed when Massillon was set back 15 yards for holding.
From then on until the end of the game neither team was able to accomplish much.
Score:
Massillon – 6 Pos. Youngstown – 6
Getz LE Clark
Price LT Joseph
Mudd LG Bugg
Hoyman C Ferraro
K. Monroe RG Gardner
Adams RT Garibaldi
Krug RE Pugh
Singer QB Santor
Kester LH Hanna
Clendening RH Zban
Williams FB Sannartino
Score by quarters:
Massillon 6 0 0 0 6
Youngstown 0 0 6 0 6
Substitutes:
Massillon – Foster; Brunker; W. Toles; W. Monroe; Knowlton.
Youngstown – Bank; Dipetro; Pugh.
Touchdowns:
Massillon – Williams.
Youngstown – Santor.
Referee – Jenkins (Akron U.).
Umpire – McPherson (W.& J.)
Head Linesman – Rang (Akron U.)
Time of quarters – 12 minutes.