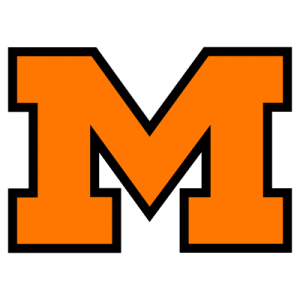 HARRISBURG TECH DOWNS ORANGE and BLACK
DEFEAT FIRST IN TWO SEASONS FOR MASSILLON SCHOOL
By WELLINGTON G. JONES
HARRISBURG, Pa., Oct. 8 – Harrisburg Tech's first evidence that it is out for another championship came Saturday when the local high school trimmed Washington High of Massillon, Ohio state champions last year, by a 26 to 0 score. The only period in which Massillon showed any strength against Tech's strong eleven was in the final period which went scoreless.
Massillon came here a favorite to win. Weight was expected to count in the victory for the western team. It had the weight, but for real football ability Tech outclassed its opponents in every department. Massillon did have the fighting spirit.
Tech gained much ground through off tackle plays, forward passes, and line bucking. Massillon was weak in center and had but six first downs, most of them being gained on penalties. Tech lost 130 yards by penalties, roughness, and holding being the cause. Massillon was penalized a number of times, losing 55 yards.
For the local high school, McLinn, Wilsbach, Captain Charles Nye, Ross, Asher and Bonitz played wonderful games. Massillon had stars in Price, Borza, Schrader and J. Define and V. Define.
The Define cousins were the best ground gainers for Massillon.
A crowd of 5,000 witnessed the battle, which was hard fought. The Ohio warriors were in the fray until the finish. It was Tech's first intersectional game of the season. Its next foe will be Cedar Rapids which comes here in November.
Tech scored early in the first period, rushing its opponents off their feet.
Massillon won the toss and elected to defend the north goal. The visitors decided to kick. Nye caught the ball and went 20 yards before being forced out of bounds. Wilsbach failed to gain through the line. Nye made eight yards through center and Wilsbach got through tackle for a first down. Nye gained three and Wilsbach made 18 yards on the next play for a first down.
Nye gained seven yards around left end and Wilsbach was held on a center play. Wilsbach made a first down for Tech, and the Maroon team had four plays in which to go over the Massillon goal. Wilsbach went over for a touchdown on the next play. Nye failed to get the extra point.
In the second quarter McLinn received Pflug's punt in midfield and returned the ball 30 yards when he was forced out of bounds. Nye got two on the left side of the line. Wilsbach hit a stone wall defense and was held. Holding again lost 15 yards for Tech on a penalty putting the ball on Massillon's 30 yards line. Wilsbach attempted a forward but the ball grounded. Teach lost five more yards for outside play. Starting on Massillon's 45-yard line, McLinn tossed the ball to Wilsbach, who went over the goal line for a second touchdown. McLinn failed to get a goal score.
Cassell went back in the Tech line at the start of the second half. Price returned Nye's kick off 10 yards to the 40 yard line. Boerner took V. Define's place in the backfield and Rohr came into the game again at center. Tech got the ball by holding Massillon in midfield. Wilsbach crashed through the right side for three yards. McLinn gained five yards on a wide end run. Nye went through for first down. Tech was pounding the Massillon line with a series of hard plays. Wilsbach got through for five yards, and Nye on the next play broke away for a first down. Wilsbach made eight more through the center of the orange team. Nye broke through center for a touchdown. Nye made the extra point making the score 19 to 0.
Nye recovered a Massillon fumble on the 20 yard line. Wilsbach crashed through the line for four yards on another drive toward the Orange goal. Nye took the ball for four more yards. Wilsbach carried the ball through left tackle for a first down. The Massillon line failed to hold the plunging Maroon backs. Tech got a five yard penalty for offside play. Wilsbach around right end, got three yards. Nye carried the ball across the line for a touchdown. Tech's fourth one. It was a left tackle buck, Ross was hurt in the play. Nye kicked the goal, making the score Tech 26 Massillon O. Play was even in the last quarter.
A Tough Blow
Tech – 26 Position Massillon – 0
Frock L.E. Potts
Hickenbury L.T. Edwards
Bonitz L.G. Miller
Asper C Hise
Hoenschelt R.G. Pflug
Cassell R.T. Brooks
Wissler R.E. Rohr
McLinn Q.B. Price
Nye L.H. Borza
Ross R.H. Schrader
Wilsbach F.B. McCarthy
Score by periods:
Tech 6 6 14 0 26
Massillon 0 0 0 0 0
Substitutions:
Massillon – J. Define for Schrader, V. Define for McCarthy, Boerner for Hise, McCarthy for Pflug, Grant for Price, Fletcher for Rohr, Rohr for Brooks, V. Define for Rohr, Harris for Fletcher, Grant for Boerner, Schrader for Borza.
Tech – Brown for Cassell, Cassell for Brown, Stroup for Cassell, Keible for Bonitz.
Touchdowns – Nye 2, Wilsbach 2.
Goals for touchdown – Nye 2.
Referee – Marcus, Dickinson.
Umpire – Raby, Frankgord.
Field judge – Albertson, F. and M.
Head Linesman – Miller, Lebanon Valley.
Periods – 15 minutes.