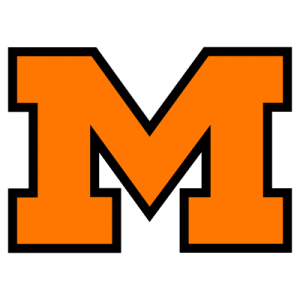 High Gridders Take 34-12 Lacing from Downstaters
Deprived of the service of Captain "Chuck" Hess, who was confined to his bed by illness the Orange and Black football team of Washington High school did not fare very well on its Saturday invasion of Martins Ferry, the scholastic champions of the Ohio river valley taking the Massillonians into camp by a 34 to 12 score.
With Hess out of the game the local team was deprived of its leader as well as punter and capable ground gainer. The husky Martins Ferry High team probably would have registered a victory over the youthful Tigers but Coach Stewart's lads missed Hess' punting and were not able to kick the ball out of dangerous territory and this handicap paved the way for several of Martins Ferry's touchdowns.
The down staters registered all their points in the first half, the score at the expiration of the first two quarters standing 34 to 6 in favor of Martins Ferry. During the last two quarters the Orange and Black outplayed the Martins Ferry eleven, scoring a touchdown while holding their opponents scoreless.
The local team was heavily outweighed but put up a scrappy fight. The defeat proved disastrous in more ways than one as Shaidnagle, husky lineman, sustained a fractured collar bone, the same one which was broken during summer training. Halfback Potts also received injuries which may keep him out of the game for some time.
End runs were largely responsible for Martins Ferry's touchdowns. The local team lined up with Lyons and Pflug on ends. Nelson and Snyder on tackles. Shaidnagle and Rutherford on the guards and Roth at center. The backfield was composed of Rosenberg, Ulrich, Potts and Hax.