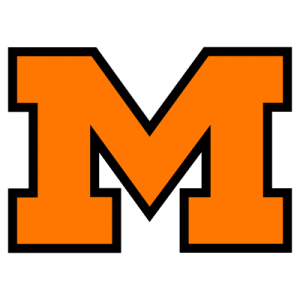 Youngstown South Defeats Massillon
Massillon high's orange and black football aggregation suffered its first reverse of the 1920 campaign last Saturday, when it was defeated 28 to 0 by Youngstown South in a battle staged in the Mahoning county capital.
And its defeat was due largely to the stellar work of Captain Johnson of South, who made three of his team's four touchdowns. Massillon for the most part outplayed the Youngstown gridders, but two blocked punts and two intercepted forward passes spelled defeat for the orange and black.
Several times the local team carried the ball up the field to within scoring distance, but each time it fell the victim of hard luck, for South worked its way out of danger by intercepting attempted Massillon passes.
South made its first touchdown during the first eight minutes of play, Captain Johnson intercepting a Massillon forward and scampering 68 yards for the count. No scoring was done in the second quarter, but in the third, Beebe, of Youngstown, blocked Graybill's attempt to punt from the three-yard line and fell on the ball back of Massillon's goal for South's second touchdown. Captain Johnson scored the remaining two, getting one on a forward pass and a run of 38 yards and the other by blocking a Massillon punt on Massillon's 18-yard line and running for a touchdown.
Lineup and summary
South High – 28 Pos. Massillon – 0
Gallahger RE Howells
D. Beebe RT J. Tilton
Pettiford RG Shaidnagle
Johnson C Mallet
Gints LG Nelson
Spong LT Harrison
Splain LE Jamison
Jacobs Q C. Graybill
Flasoo LH Ulrich
C. Borts RH Greenfelder
Hallock F Potts
Touchdowns – Johnson 3, Beebe
Goals from touchdowns – Johnson 4