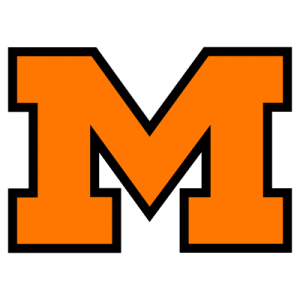 HIGH SCHOOL CREW TAKES MEASURE OF BARBERTON ELEVEN
If Washington High's orange and black clad gridders had displayed the speed and dash Saturday that they did in their first two battles, Barberton High's eleven might have been smothered under a heavy score. But as it was the local warriors had to be content with taking the measure of the Match City crew by a 35 to 6 count. Poor football in the first half gave the upstarters their only points and kept Massillon from rolling up a larger score.
The weather was more becoming for baseball than the strenuous pastime of football, the sun shoving the mercury up around the 90 degree mark and the perspiration rolled freely from the sweltering athletes as they battled through 45 minutes of play.
Coach Snavely's youthful Tigers could not find themselves during the first two periods. Repeated fumbles, poor passing and bad punting keeping the orange and black machine from crossing the Barberton goal line more than twice. But in the second half Massillon injected more spirit into its play and repeated long end runs through the Barberton eleven soon gave the local team three touchdowns.
In the fourth quarter, Coach Snavely shoved his substitutes into the fray and when the game ended Hess and Oberlin were the only regulars playing but the second string men held Barberton safely.
It was a poor pass that paved the way for Barberton's touchdown. It occurred in the second quarter when Adams passed high over Archbold's head. Barberton covering on Massillon's six yard line. It required three plunges before Muzik was able to shove his way across the orange and black line. Goal was missed.
It didn't take Massillon long to score. Greenfelder and Archbold carrying the ball within striking distance early in the first quarter after Barberton had been forced to punt. With the ball on the one-yard line Greenfelder took a plunge at the opposing line but fumbled, Angstadt pouncing on the leather as it rolled across the line.
Stuhldreher registered the next set of counters early in the second quarter after a 25-yard pass from Hess to Greenfelder had taken the ball to Barberton's 8-yard line.
It didn't take long for the youthful Tigers to score in the third quarter, Greenfelder bucking his way over a few minutes after play had been resumed. A short time later Hess made the most spectacular run of the game when he grabbed a Barberton punt on his
55-yard line and raced around the visiting team for a touchdown. Greenfelder scored his second touchdown before the quarter ended.
Hess and Stuhldreher showed well for the orange and black on offense. Greenfelder and Archbold suffering from injuries were not able to show in their customary style but both played top-notch games. Oberlin at right tackle was the big defensive star.
Massillon showed best at running the ends. Hess and Stuhldreher skim (REST OF TEXT UNAVAILABLE)
Line up and summary
Massillon – 35 Pos Barberton – 6
Fasnacht LE Corbin
Taylor LT Smith
Tilton LG Fletcher
Angstadt C Watsom
Harrison RG Kemple
Oberlin RT Snodgraaa
Howells RE Pristol
Hess QB Imniler (c)
Greenfelder LHB Thomas
Stuhldreher RHB Galehouse
Archbold (c) FB Muzik
Score by quarters
Massillon 7 7 21 0 35
Barberton 0 6 0 0 6
Substitutions:
Massillon:
Jamison for Fasnacht,
Stiffert for Jamison,
Graber for Taylor,
Nichols for Tilton,
Adams for Angstadt,
Angstadt for Adams,
Limbach for Howells,
Morrison for Limbach,
Limbach for Greenfelder,
Greenfelder for Limbach,
Limbach for Greenfelder,
Hollenback for Limbach,
Morriosn for Stuhldreher.
Barberton:
Hines for Smith,
Smith for Hines,
Freis for Fletcher,
Fletcher for Freis.
Massillon scoring, touchdowns – Angstadt, Stuhldreher, Greenfelder 2,Hess.
Goals after touchdown – Greenfelder, 5.
Barberton scoring, touchdown – Muzik.
Referee – Blyth, Mount Union
Umpire – Kester, Mount Union
Headlinesman – Custer.
Timers – Ligget, Massillon
James, Barberton
Time of quarters 10, 12½, 10 and 12½