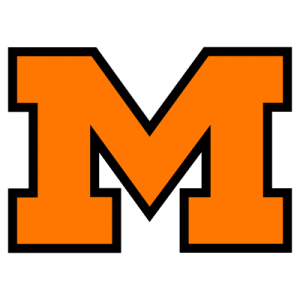 Spirited Attack In Last Quarter Gives Massillon 26 To 7 Victory Over Foe
Coming from behind and fighting an uphill battle in the fourth quarter, Massillon high's orange and black eleven, which a week ago bumped into a 27 to 0 defeat at the hands of New Philadelphia, came back with a vengeance Saturday and walloped Alliance high, 26 to 7, at Alliance.
Scoring three touchdowns in the fourth quarter, after Alliance had taken a one point lead in the third period, by scoring a touchdown and kicking goal, Coach Snavely's warriors retained their hold on the Stark county championship by defeating their first county foe of the 1917 campaign.
The orange and black was altogether a different team Saturday from what it was a week ago. It was chock full of fight and rushed the husky Alliance eleven right off its feet at the very offset when it carried the ball 60 yards on line bucks after the kickoff for a touchdown.
There was no nervousness in the local team's attack Saturday. It went right after Alliance from the start, with a grim determination to win, and when Alliance forged to the front with a one point lead in the third quarter, it only served to make the orange and black fight harder.
The play that turned the tide of battle in Massillon's favor occurred early in the fourth quarter. With the ball in its possession, Alliance tried a forward pass. Fulton, Massillon's speedy quarterback, intercepted the ball on the 20 yard line, and dodging and squirming through the entire Alliance team raced 80 yards for touchdown.
Not profiting by this lesson, Alliance tried another forward a few minutes later, and Fullback Archbold pulled it out of the air and ran 40 yards for Massillon's third touchdown. But this was not enough for Coach Snavely's boys. With three minutes to play, the orange and black started a series of line plunges that carried the ball from the 40 yard line to another touchdown, Converse bucking it over just before the game ended.
The work of "Swig" Thomas, Massillon's brilliant halfback, stood out prominently, Saturday. "Swig" ripped the Alliance line to pieces time after time by his fierce plunging and scored the team's first touchdown. He also ran the ends in fine shape, gaining frequently.
Alliance, with practically a veteran team on the field, was given better than an even chance of trimming Massillon's inexperienced eleven, but fight as they would the east end gridders were not able to stop Massillon's aggressive attack. Kelly scored for Alliance on a forward from Marsh.
With the showing Saturday, the orange and black should finish with a long string of victories, although it has some tough battles coming with Rayen and South, of Youngstown and Canton.
MAKING GOOD NOW
Massillon – 26. Pos. Alliance – 7.
Miller le Johnson
Cheyney (c) lt McGranahan
Graybill lg Akins
Ertle c Segal
Harrison rg Whitman
Oberlin rt Cady
Howells re Hawkins (c)
Fulton qb Marsh
Thomas lhb Hubbard
Converse rhb Kelly
Archbold fb Finke
Score by quarters:
Massillon 6 0 0 20 —26
Alliance 0 0 7 0 —7
Touchdowns – Thomas, Fulton, Archbold 2, Kelly.
Goals – Marsh, Thomas 2.
Referee – Miller, Mt. Union.
Umpire – Beck, Mt. Union.
Head Linesman – Packer, Alliance.
Substitutions – Massillon: Taylor for Cheyney, Edwards for Graybill, Myers for Miller, E. Graybill for Howells, Wittmann for Miller, Kemp for Edwards, Weirich for Taylor.
Alliance: Morrison for Segal.