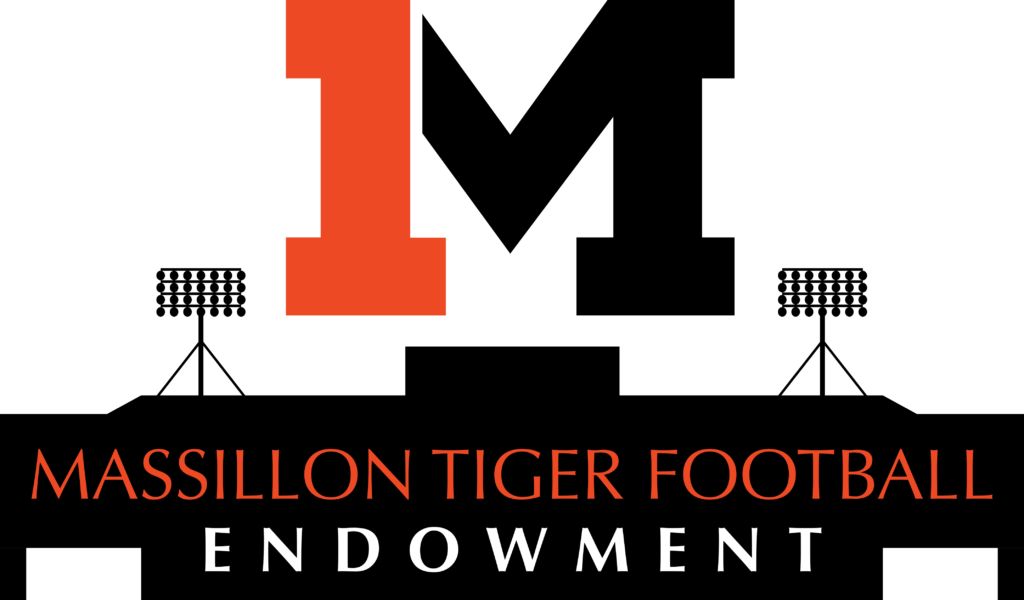 Contribute to the Massillon Tiger Football Endowment Fund: CLICK HERE 
The Massillon Tiger Football Booster Club would like to thank everyone for their support of Tiger Football this season and seasons past, and announce a new project that will hopefully have a major impact on the future of the Massillon Tiger Football program.
The support for the young men in our town is second to none and we have shown that our community will support our kids through thick and thin. This past year and a half has certainly put that to the test. We are very appreciative of the involvement everyone shows during our various annual fundraisers like the Lift-a-thon, Discount Cards, Memberships, and many others. Last year with Covid, all of that came to a halt. On top of that, many of the businesses in town who are always so generous to us either shut down or were really hurting. It was an interesting year to say the least. It also got us looking at the long term future of the program and how we could help.
We are announcing the establishment of the
Massillon Tiger Football Endowment Fund
that has the aim of setting a financial foundation that is not as dependent on year to year fundraising and will ensure the continuation of Tiger Football for generations into the future. This is very much long term thinking for us. The impacts of setting up a fund like this are not meant to be felt right now. This is about thinking of the needs of the program in 10, 20, 30, 40+ years. We are getting ready to play the 132nd Massillon-McKinley game on Saturday. This endowment will hopefully be a piece of ensuring there will be 132 more. We will be working on this over the long haul and we hope this will continue to grow and make a major impact on the program years down the road.
We have partnered with the Stark Community Foundation as custodian of the fund. The Stark Community Foundation is a 501c3 charitable organization and was established in 1963. They operate over 800 endowments and funds for organizations all over the area including United Way of Stark County, Walsh University, Massillon Museum, and the Boys and Girls Club of Massillon. We wanted an established partner that can handle all the financial aspects of this fund to maintain its success over the years.
We are kicking this off with a 2 week fundraising drive to put this in motion. A contribution to this endowment will be support for the Tigers that will last for decades. A contribution is considered to be a charitable donation and can be made directly through the link below to the Stark Community Foundation and under the
Massillon Tiger Football Endowment Fund.
Long before anyone who is reading this was born, the people of our town helped to build, grow, and maintain the best football program anywhere in the country. They put pieces in place that have lasted through decades. This endowment will hopefully be the next piece that all of us can put in place that will stand the test of time. As we celebrate the greatest rivalry in all of football, please consider supporting this endeavor so that future generations of Tigers can continue this great tradition of ours on to the ages.
We would also like to thank Coach Nate Moore and Superintendent Paul Salvino for their ongoing support of this project. Please feel free to message us with any questions or if you'd like further information.
If you have any questions, please email us MassillonFBC@gmail.com