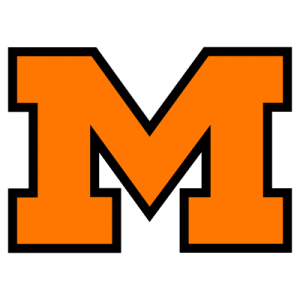 In years past, Ohio's traditional powers would open the season with lesser opponents in order to allow time to season upcoming players to the intensity of varsity-level football.  But for this year's Tiger opponents, the opposite seems to be true.  More and more top teams are opting for challenging starts to the season.  It could be that coaches feel the need to test their players early as they search for their starting elevens.  Or maybe it's just the price these teams pay for long-term success, with the difficulties found in scheduling non-league opponents, given the implications of playoff points.
Here's a rundown of the openers for Massillon's 2017 opponents:
Mentor (6-4) once again opens with Massillon, which finished 8-2 last year and qualified for a spot in the playoffs.  But the Cardinals also have Cleveland St. Ignatius and Cleveland Glenville waiting in the wings, so a loss to the Tigers could contribute to a second consecutive playoff miss.  Last year Mentor beat Massillon in a shootout, 57-31.
Canton GlenOak (6-4) played a weak Virginia team in 2016, winning 42-17, but has replaced them with Toledo Whitmer (8-2).  Whitmer's losses last year were to Detroit Central (10-0) and Toledo Central (10-0). This should be a great opener.
Warren Harding (9-1) has dropped Cleveland Shaw (4-6) in favor of Canton McKinley (6-4).  The last time these two teams met was in 2002, when the Raiders prevailed 38-7, enroute to a state runner-up finish.  Last year Warren lost in the Division 2 regional finals to Hudson, whereas Division 1 McKinley lost in Round 1 to Stow.
Youngstown Ursuline (2-8) once again faces Cleveland Benedictine (3-7), with last year's game being decided in overtime in favor of the Bennies.  Both teams are trying to return to previous dominance.  But scheduling woes continue to get in the way.
Bedford (7-3) blasted a very weak Berea Midpark team in last year's opener.  But now the test will be a bit tougher when they face Nordonia (3-7), which has enjoyed some success in recent years.  Although they stumbled last year, the Knights have qualified for the playoffs in each of the previous four years.
Austintown Fitch (5-5) repeats with Hudson (9-2).  Last year the Falcons lost 17-7 and failed to qualify for the playoffs for the first time in three years. Meanwhile, Hudson advanced to the Division 2 state semifinals, where they lost to Perry 14-3. This should be another good one.
Canisius (10-2), the defending New York Catholic state champion (9th overall), opens a week later with Pittsford (8-2).  The Panthers started the 2016 season No. 1 in New York and finish 9th.
Akron Firestone (4-6) has dropped Akron St. Vincent (6-4) in favor of Wadsworth (5-5).  The Irish defeated Firestone last year 46-6.  This is a slightly easier opponent, but the results will probably be the same.
Akron St. Vincent (6-4) has replaced Akron Firestone (4-6) with Tri-Valley (9-1).  Although not the same caliber as the Irish, Tri-Valley has previously qualified for the playoffs in seven of the last eight years, just missing out last year.  In addition, Tri-Valley has dropped to Division 3, the same division as St. V.
Canton McKinley (6-4) opens with Warren Harding (9-1), following a 2-year series with Akron Hoban (9-1).  The Bulldogs lost to Akron Hoban by scores of 49-0 in 2015 and 42-14 in 2016.
So the 2017 season should be off to a roaring start, with many of these openers having significant implications on playoff qualification.  It should be a great year.