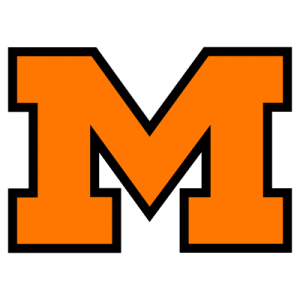 Story by Gary Vogt
On September 15, 1939, Tommy "Red" James scored the first touchdown in the inaugural game played at Paul Brown Tiger Stadium.  His Tigers were victorious that evening as they went on to defeat Cleveland Cathedral Latin by a score of 40-13.
On Wednesday, August 22, eighth grade running back William Marshall duplicated James' feat by scoring the first touchdown in the newly opened Massillon Middle School Athletic Complex.  He scored from eight yards out to give the young Tigers a 6-0 lead.  Like the 1939 squad, Marshall's 8th grade team, coached by Bo Grunder, went on to defeat Mansfield by a score of 36-16.
The Massillon Middle School Complex is impressive to say the least.  As a football facility it out-classes many high schools.  The surface is Field Turf, there are light for night games, a score board equipped with a sound system, handicap accessible bleachers, a flag pole and a locker room facility complete with a team room meeting area.  In addition, it is a multi-sport facility.  Obviously, it is a great football venue as it is also equipped to handle soccer and when completed will be the best track and field facility around.
Do yourself a favor and take in a game.  Support our future Tigers and see for yourself what a fine complex this is.  Middle school schedules are listed on this site under "Game Schedules."