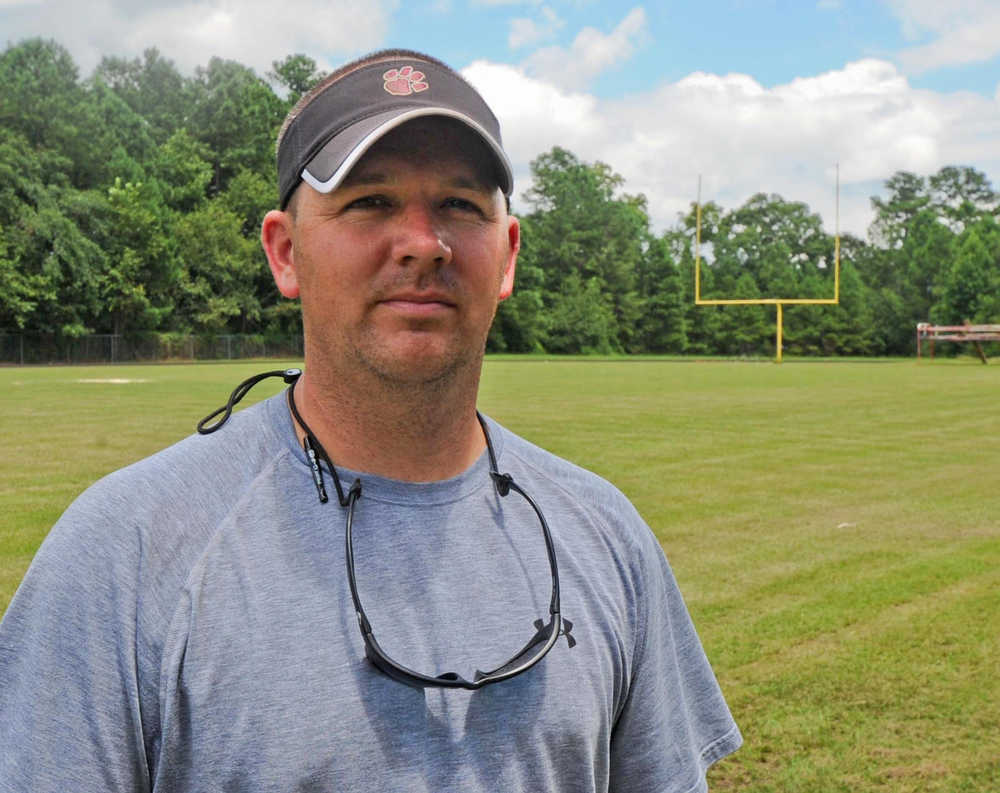 Chris Easterling
Chris.Easterling@IndeOnline.com
Updated: Wednesday, March 22, 2017
New Massillon assistant coach Jarrett Troxler has spent the last decade coaching in Georgia. (Augusta Chronicle photo)<br /><div id="dfp-300×250″ style="float:right;"><script type="text/javascript">googletag.display("dfp-300×250");</script></div>
New Massillon assistant coach Jarrett Troxler has spent the last decade coaching in Georgia. (Augusta Chronicle photo)
MASSILLON
The Massillon Board of Education during its Wednesday meeting hired Jarrett Troxler as a health and physical education teacher. Troxler is also expected to eventually receive a supplemental contract as well as the Tigers' new quarterbacks coach.
Troxler will replace the departing Brett Cooper, who is taking a head-coaching job in Indiana, coming to Massillon after a successful two-year stint as the offensive coordinator and quarterbacks coach at Thomson High School in eastern Georgia. During those two years, the Bulldogs went a combined 25-3 with a Class-AAAA state runner-up finish in 2016 and a state quarterfinal appearance in 2015.
Troxler's offense was explosive in both of those seasons. In 2015, Thomson averaged 42 points and more than 5,500 yards in 13 games, then increased both to 43 points and more than 6,500 yards over 2016's 15-game season.
Jon Mazur, who has been the Tigers' offensive line coach the last two seasons, is adding the offensive-coordinator's title to his job responsibilities this fall. However, Troxler's philosophy meshes well with Mazur, as he has spoken or is scheduled to speak at multiple clinics this offseason on utilizing the power-run game out of the shotgun/spread.
Troxler's coaching career also includes a pair of head-coaching stops in Georgia: Lakeside High School in 2010-13 and Greenbrier in 2014. He was a combined 23-30 in those tenures.
His assistant-coaching resume also features a stint as assistant head coach/offensive coordinator at Lakeside from 2007-09 and a stretch as defensive backs coach at Anson High School in North Carolina from 2002-06.
Troxler graduated from Chowan University in North Carolina in 2002. He added a masters in education from Grand Canyon University in 2010.
Reach Chris at 330-775-1128 or chris.easterling@indeonline.com.
On Twitter: @ceasterlingINDE