Bill Brown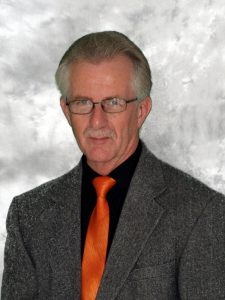 The 2014 season brought Bill Brown as Booster Club President.  However, Bill was very active in the Booster Club during the 2013 season as well.
The season started with an opening game at Perry when all of a sudden the lights in the stadium went out.  After the power outage, the Tigers rallied and ended the game with a win against the Panthers.  The Tigers continued their season and ended with a 7-4 record.  Massillon then went on to the first round of playoffs and were defeated by Perrysburg.
During a climax to McKinley Week, a "Champions Week" was in the works this year.  The plan was to bring back players from every championship team the Massillon Tigers ad all the way back to the Paul Brown era.  Bill had a hand in planning this event.  During this week, Bill had the privilege of driving Earl Bruce in his "Obie Mobile."  This was an experience that Bill will never forget.
The season brought the first female to the Massillon Tiger Football team.
This was the final  season the Massillon Tiger Football Booster Club would have a live tiger housed at the stadium.  This would also be the final season for Jason Hall as Head Coach of the Massillon Tigers.
Bill's favorite memories as Massillon Football Booster Club President included traveling with the team and the relationships he gained during the experience.  "I'd do it all  again," Bill said.