Joe Studer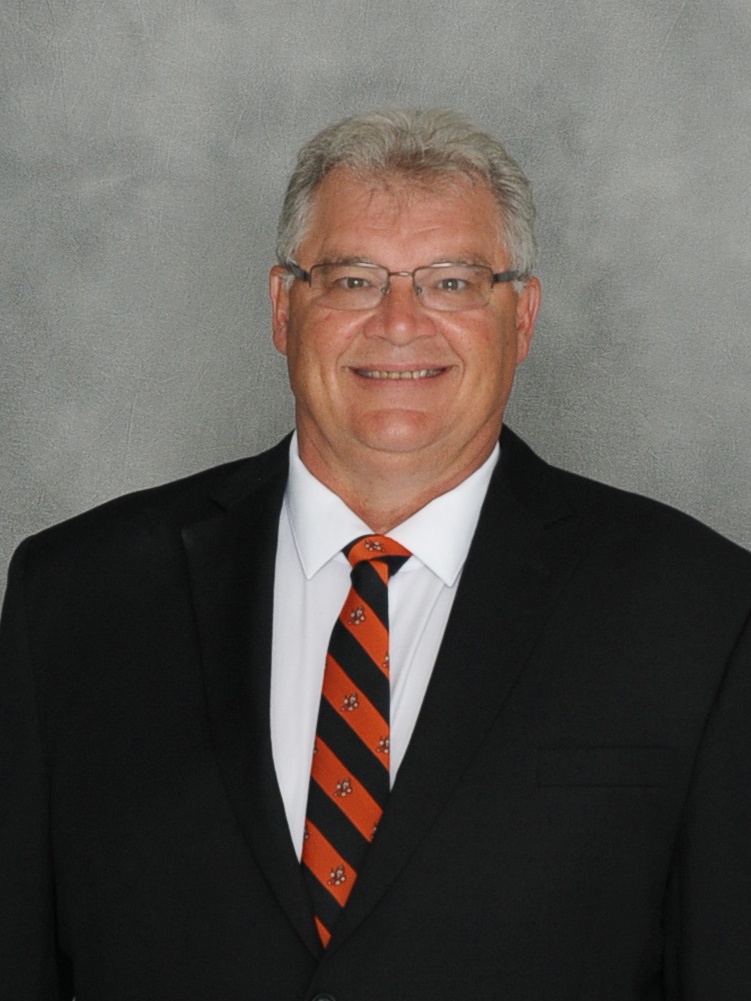 The 2013 season brought Joe Studer in as the Massillon Tiger Football Booster Club President.  Joe comes from a football family – his father (Junie Studer) was the Booster Club President in 1972, his brother (Steve Studer) was the well-known strength coach for Massillon and Joe played and coached for Massillon.  For these reasons and many others, Joe was thrilled when he was asked to be the Booster Club President.
During his year, Joe enjoyed taking fruit to the Tiger football team during their 6 AM workouts.  It was during this time he would watch the Tigers train for the season.  Joe also enjoyed attending the Touchdown Club lunches every Tuesday during the football season.
The Tigers ended with an 8-2 record during the regular season and then went on to play in two rounds of the playoffs during Joe's year as Booster Club President.  They were defeated by Medina Highland during the second round of the playoffs.  Joe's favorite memory was Massillon-McKinley Week.  He loved being on the sidelines during the game as he watched the Tigers defeat the Bulldogs.