Ron Swartz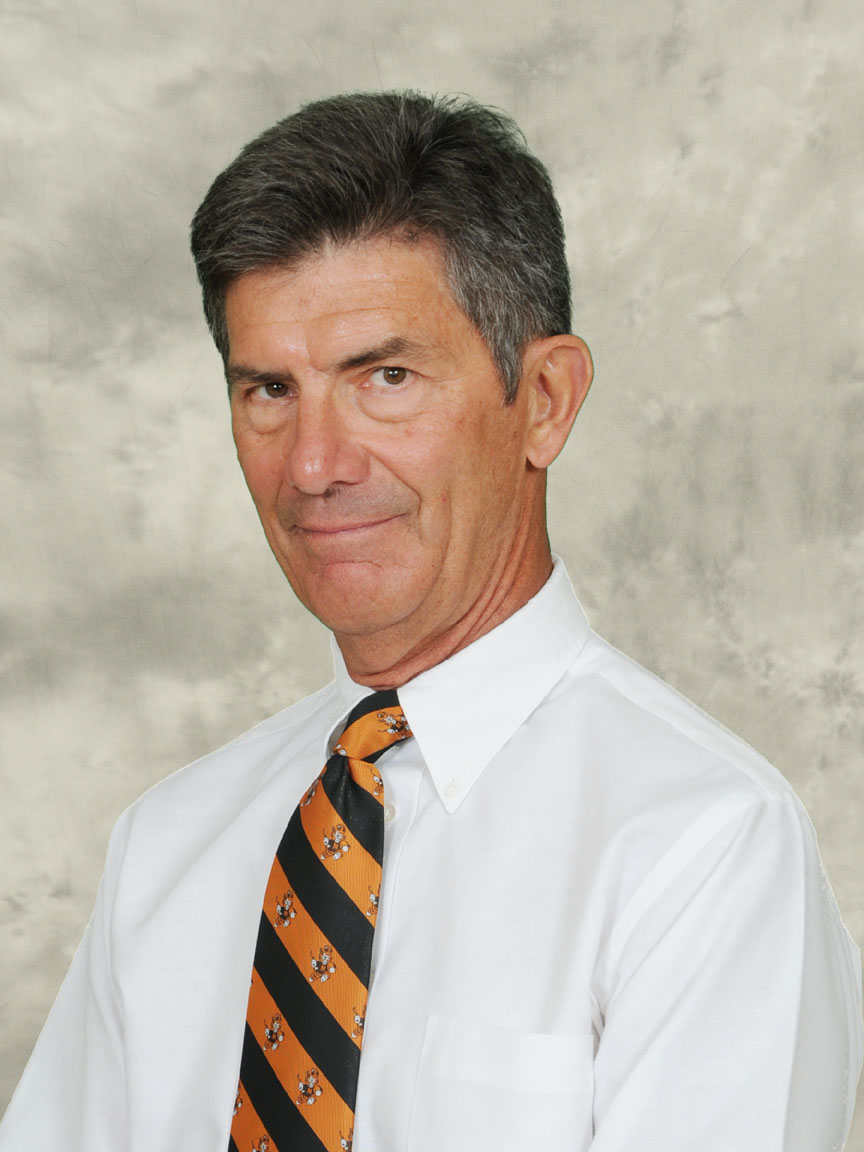 As January 2010 approached I was looking forward to getting started on a new challenge, that of being the 77th President of the Massillon Tiger Football Booster Club. I chose "Back Again in 2010" as our rallying motto!
With many key players from the 2009 State Semifinal Team graduating, there were many "unknowns" about who would fill those team positions. Coach Jason Hall began his 3rd year with intense off season preparations and the players responded well.
The Booster Club fund raisers were successful and Club memberships increased.
Preseason enthusiasm was dampened with a loss to Akron Buchtel (13-29) in the season opener. Showing their Tiger Pride, the Tigers won a nail biter during a sellout crowd at Glen Oak (28-27). We then put together 5 consecutive wins including Mentor (26-21) and Steubenville Big Red (28-7) in front of 11,540 fans at Paul Brown Tiger Stadium. The second loss of the season came the following week at Warren Harding (6-20). Up to this point in our schedule season ending injuries were sustained by our center and a key pass receiver as well as a major injury to our outside linebacker. As teammates stepped up to fill these positions, the Tigers got back on track with a win over Avon Grove, Pennsylvania (55- 17). On our home field and in front of an enthusiastic crowd of 17,000, a determined Canton McKinley was victorious (17-40).
Our 7-3 season record qualified us for the State Championship playoffs. Contesting Toledo Whitmer on their home field was a real challenge due to their size and our injury plagued team. Our Tigers played with intensity and perseverance and with just 3 minutes remaining in the game we scored and pulled ahead (24-21)! Unfortunately, we could not hold off Toledo's next attack and they scored winning (28-24).
Tiger Pride was indeed Community Wide during the 2010 season. More than 67,000 fans attended our home games. The countywide Booster Bonanza Contest saw Massillon residents and schools submit over 10,000 newspaper coupons which place Massillon in 3rd place…our highest finish since the contest began.
Though our football season came to a close, we continued to mentor our young men and to give assistance and support where needed as they sought out scholarships to further their education. Many participated in other school activities as well as winter and spring sports all of which continued to help mold their character. "ONCE A TIGER ALWAYS A TIGER!"