Ben Bradley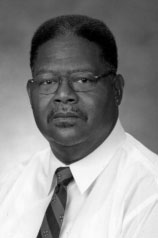 The 2006 season provided President Ben Bradley, his officers and the Tiger Football Program with many challenges. The team was called to endure the loss of their #1 fan, Shane Gardiner, an 11 year old boy who lost his 3 year battle with leukemia. Later, the Tiger Nation found itself mourning following the passing of Tiger coaching legend Chuck Mather, who guided the Tigers to a 57-3 record, six state championships and three national titles from 1948 through 1953. The Spring Kickoff, annually held by the Massillon Tiger Football Booster Club, was well attended at the Elks Lodge.
The season started with two Tiger victories before a loss to Cincinnati Moeller. Going into the 10th game against the hated bulldogs, the Tigers were 5-4 and a playoff spot was up for grabs. A win by the Tigers was the high point of the year for President Bradley, the players, staff and fans as Massillon triumphed 10-7.
In the playoffs the Tigers defeated Perry in the first game 41-20. We then lost to Toledo Whitmer 14-10.