Greg Kemp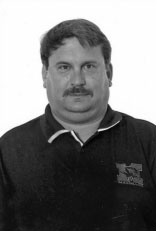 Greg Kemp was given the honor of becoming the 68th president of the "Grand-daddy of All Booster Clubs" in 2001.
The Tigers, under fourth year head coach Rick Shepas, compiled a 12-2 record and won the regional championship.
Highlights for the season were defeating arch-rival Canton McKinley twice and winning the regional championship by defeating North Canton Hoover. The Tigers won the week ten contest 29-26 and ended the Bulldogs season with a 35-19 victory in the playoffs. A 27-7 victory over Hoover gave the Tigers the Division 1 Region 2 regional championship.
The season ended in the state semi-finals with 49-20 loss to eventual state champion, Cleveland St. Ignatius.
The 2001 team provided the great Tiger fans with many satisfying moments and set the tone for future Tiger seasons.