Jeff Bushman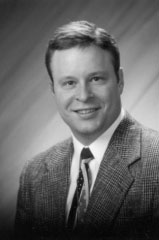 The 1997 Tiger season was looked upon with high hopes by many Tiger Fans. The Tigers had a good nucleus of returning lettermen, especially on the defensive side of the ball. The schedule presented three very difficult road games that included Lima Senior – the 1996 Division I State Champion; Cincinnati Moeller; and arch rival, Canton McKinley. Unfortunately, the Tigers lost all of these games and finished with a record of 7-3.
The highlight of the season was the Tiger win over Canton Central Catholic. This win gave the Massillon Tigers 700 all time victories and they became the first team in Ohio and the second team in the nation to accomplish this feat.
The season also marked the last year for Jack Rose as head coach of the Tigers. Coach Rose's tenure as head coach began in 1992 and his overall record for those six years was 48-17-0.
The Tiger Football Booster Club was very active as always under the energetic leadership of Jeff Bushman. Jeff initiated a monthly Booster Club page in the Independent. This page gives fans historic and current information on Booster Club activities. In addition to being very popular, it has become a good source of revenue for the club due to the advertisers who support the page.
The new parking lot north of the stadium was completed and the land donated to the Massillon Board of Education by the Booster Club.