Phil Elum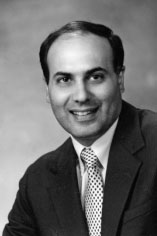 New Tiger coach John Maronto arrived in a very troubled town, however, he showed maturity, and commitment and an unbelievable work ethic which did not allow outside problems preclude his task of getting the Tigers ready for the 1985 season. He quickly got the players attention with his boot camp style work outs. His efforts paid off as the players' primary concern was survival and they had little time for distractions.
On "Friday the 13th", Coach Maronto's first Tiger team whipped Warren Harding 34-0 at Paul Brown Tiger Stadium. This victory enabled Massillon to become the first high school in the nation to win 600 games. The Tigers closed the season with their second consecutive loss to Canton McKinley and a 7-3-0 record. Club president Elum was remarkable in keeping the fans focused on supporting the Tiger football program and ignoring the many outside distractions that occurred during the year. This was a difficult year to be president but Phil rose to the occasion with an exceptional performance. It was through his efforts that the Tiger Football Booster Club became a registered nonprofit organization with the IRS and the State of Ohio. This designation would prove to be very beneficial to the club's fund raising efforts.
A large turnout at the K of C Hall for the annual banquet was bountiful evidence of the support for this team. One of Coach Maronto's innovations had each senior coming to the microphone to express his thoughts on what it meant to him to be a Tiger.